Biblia Misionera NVI, Cruz (Outreach Bible, Cross)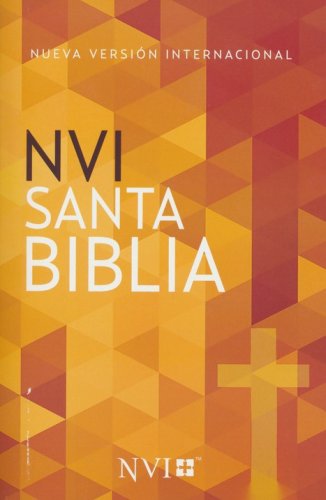 ---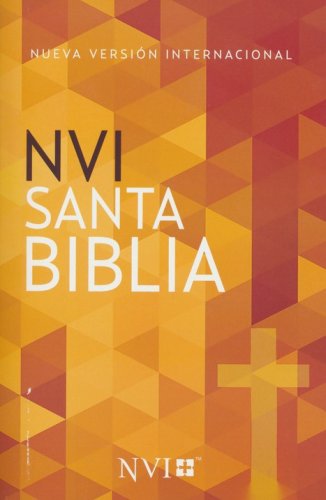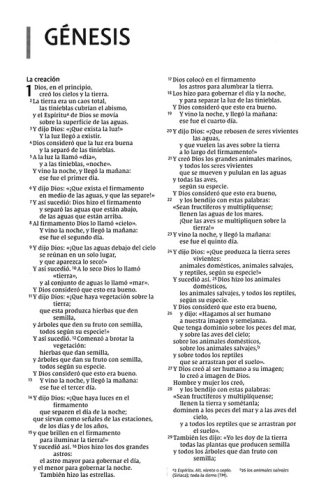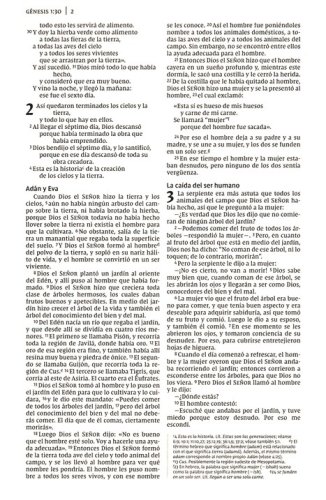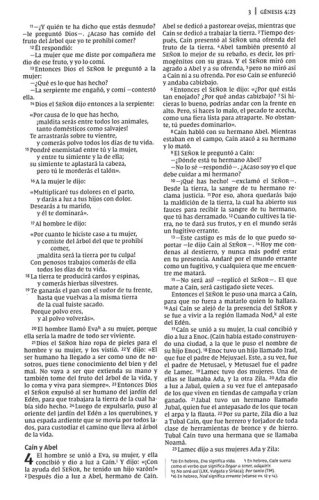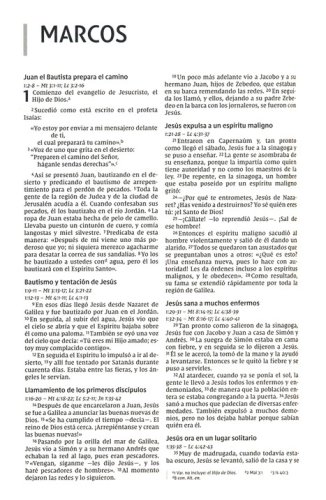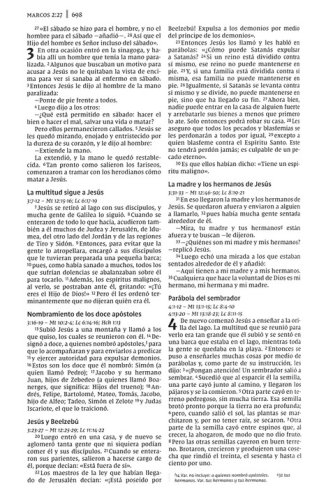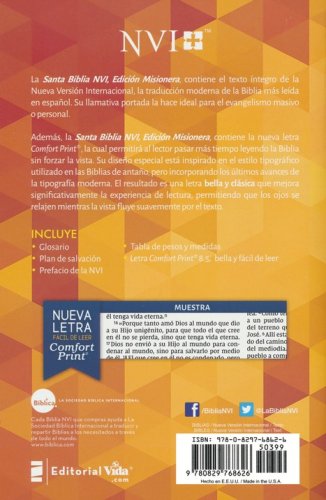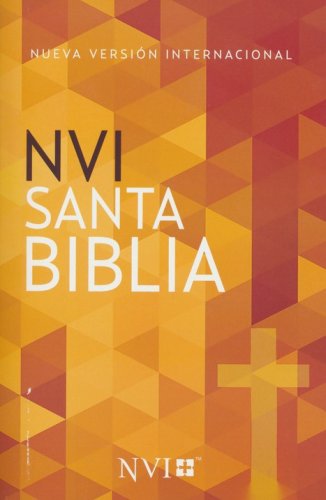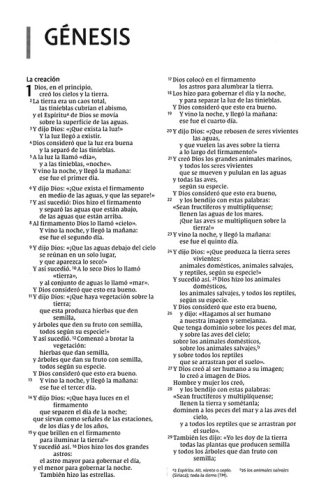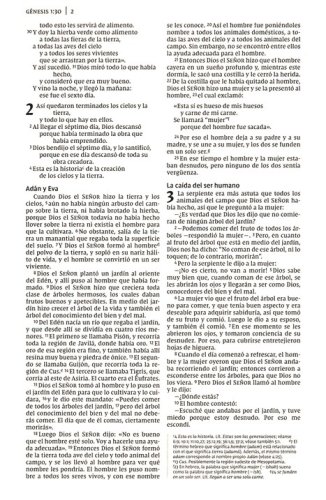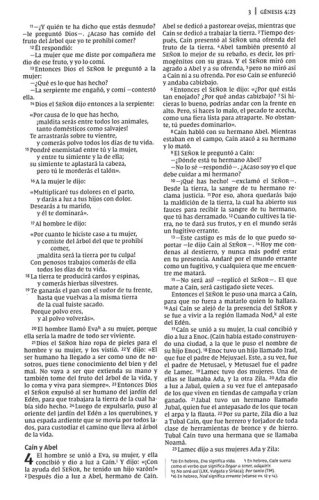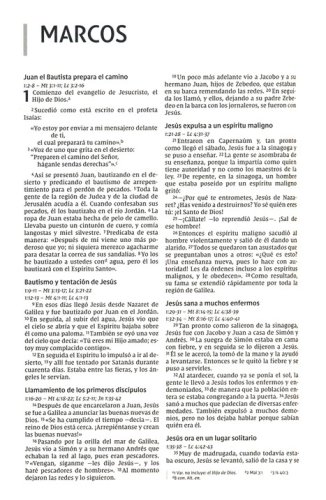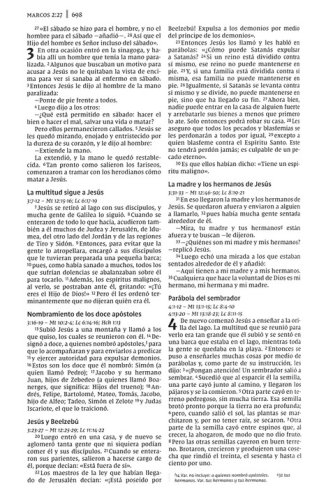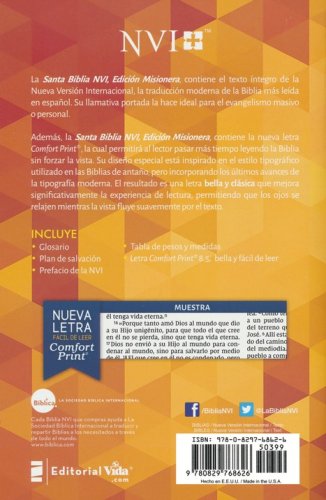 ISBN:

0829768629, 9780829768626

Page count:

896

Published:

2018-07-24

Format:

Paperback

Publisher:

Vida Bibles

Language:
Ideal para iglesias y ministerios que compran a granel, la Biblia Misionera NVI es una gran herramienta de testimonio para dar a los lectores nuevos de la Biblia que buscan descubrir la Palabra de Dios. Puede sentirse cómodo y seguro entregando esta Biblia a cualquier persona interesada en asuntos espirituales o abierta a hablar sobre Dios. Las características incluyen el texto completo de la Nueva Versión Internacional precisa, legible y clara con encabezados seccionales y notas de traductores, plan de salvación y tabla de pesos y medidas en una encuadernación de suave. Esta Biblia de bajo costo con ayuda adicional es perfecta para cualquiera que busque distribuir la Palabra de Dios.
Ideal for churches and ministries buying in bulk, the NVI Outreach Bible is a great witness tool to give to first-time Bible readers looking to discover God's Word. You can feel comfortable and confident handing this Bible to anyone interested in spiritual issues or is open to talking about God. Features include the complete text of the accurate, readable, and clear New International Version with sectional headers and translators' notes, plan of salvation, and table of weights and measures in a softcover binding. This low-cost Bible with extra helps is perfect for anyone looking to distribute God's Word.