Abide Course Study Guide with DVD: Five Practices to Help You Engage with God Through Scripture
Phil Collins
---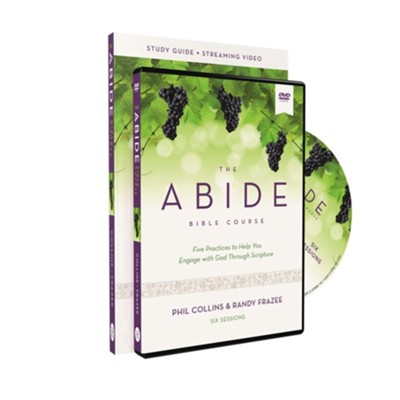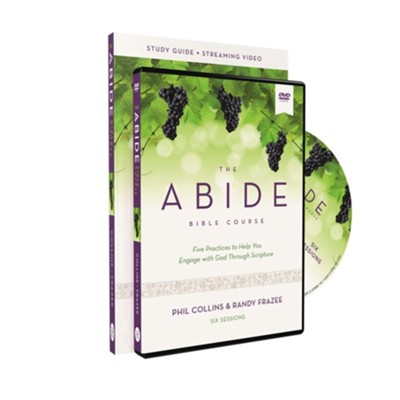 Discover five innovative ways to read the Bible
Do you feel guilty that you don't read your Bible every day? When you do sit down to study the Bible, do you find yourself easily distracted and feeling like you're missing something? Are you looking to connect with God's Word in a fresh way that makes you look forward to your daily time in Scripture? If so, The Abide Bible Course is for you!
In this study, a professor and a pastor—Dr. Phil Collins and Randy Frazee—will walk you through five innovative practices that will take you beyond just reading and help you deeply engage with Scripture in a way that fits your unique personality and learning style. In each session, they will explain the practice and walk you through each one—with practical examples—so you can try it out for the upcoming week. These practices include:
Praying Scripture: pray with the words of Scripture instead of your ownEngage Through Art: looking at works of art to help you see a passage in a new wayJournal: writing out your thoughts and feelings on a passage to give you greater clarityPicture It: putting yourself into the stories of the Bible to experience them firsthandContemplate: deeply reflecting and praying through a passage in God's Word
Jesus instructed his followers to "abide" in him so they could lead fruitful lives (see John 15:4). The Abide Bible Course will equip you to establish a daily, lifelong habit of abiding in God's Word so you can hear his voice.
This study guide has everything you need for a full Bible study experience, including:
The study guide itself—with video notes, a comprehensive structure for group discussion time, daily exercises to help you engage in each practice during the week and a guide to best practices for leading a group.An individual access code to stream all six video sessions online.And the physical DVD
Watch on any device!
Streaming video access code included. Access code subject to expiration after 12/31/2027. Code may be redeemed only by the recipient of this package. Code may not be transferred or sold separately from this package. Internet connection required. Eligible only on retail purchases inside the United States. Void where prohibited, taxed, or restricted by law. Additional offer details inside.