Who Are You Following? Study Guide plus Streaming Video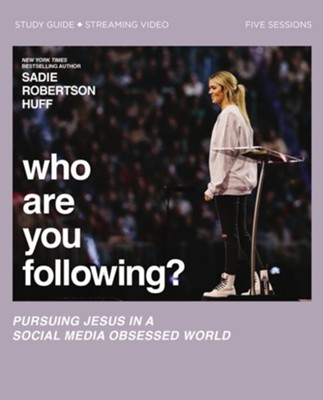 ---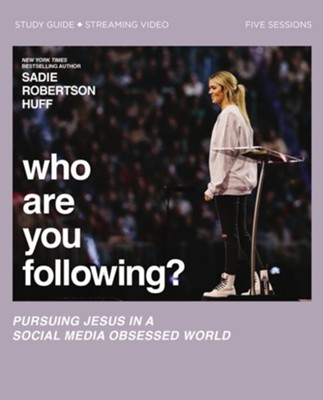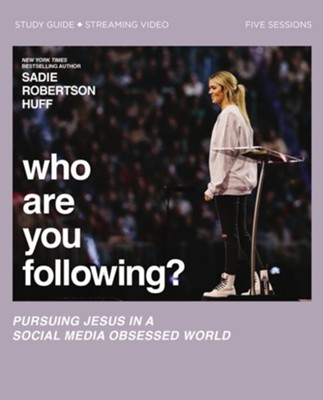 ISBN:

0310148928, 9780310148920

Page count:

112

Published:

2022-05-31

Format:

Paperback

Publisher:

HarperChristian Resources

Language:
Following Jesus reminds us of our real identity.
Social media is a great place to keep up with family, friends and your favorite influencers online, but if we're not careful, we can get caught trying to become who we're following on social media, rather than following Jesus and becoming more like him. We can start trusting voices of people we've never met over the One voice who knows and loves us most.
In this five-session experience, Sadie challenges us to consider who we're following and how we are influenced. What would it look like if we were led by God's love instead of by strangers' likes? Join Sadie Robertson Huff as she answers the tough questions and reminds us of whose glory we're really living for. Together, we will learn how to face our mistakes with divine perspective and discover where our true fulfillment is found in Jesus.
This study guide has everything you need for a full Bible study experience, including:
The study guide itself—with video notes, group discussion questions, and constructive convos to process the message on a practical level.An individual access code to stream all five video sessions online (you don't need to buy a DVD!).
This study is perfect for young Christians wondering how they can live a vibrant, bold, and uncompromising life of faith in God by following the Messiah—the ultimate influencer. Discover the love, purpose, and fulfillment that is found only in Jesus.
Watch on any device!
Streaming video access code included. Access code subject to expiration after 12/31/2027. Code may be redeemed only by the recipient of this package. Code may not be transferred or sold separately from this package. Internet connection required. Eligible only on retail purchases inside the United States. Void where prohibited, taxed, or restricted by law. Additional offer details inside.