When Making Others Happy Is Making You Miserable Study Guide: How to Break the Pattern of People-Pleasing and Confidently Live Your Life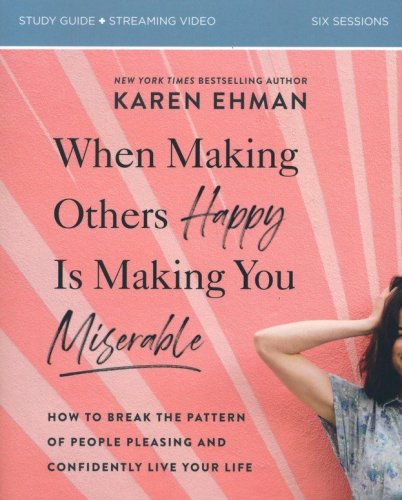 ---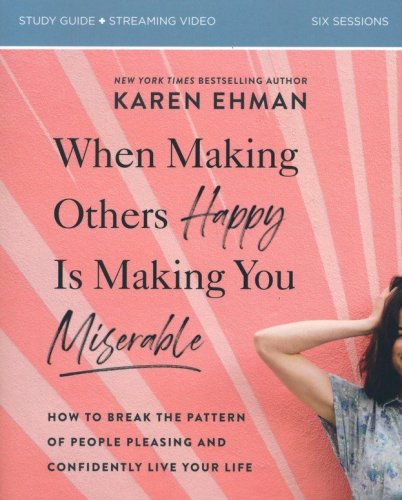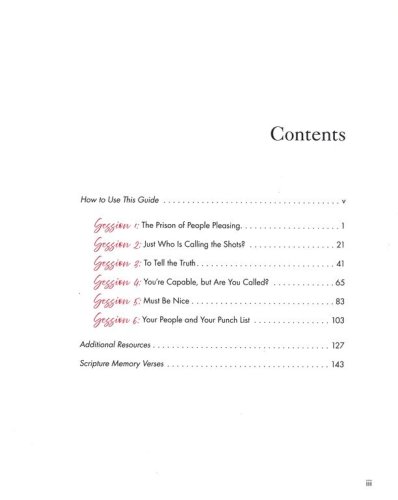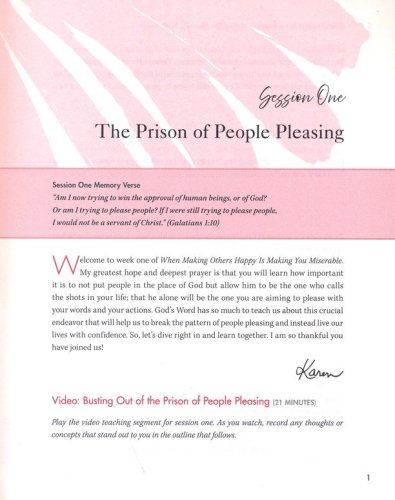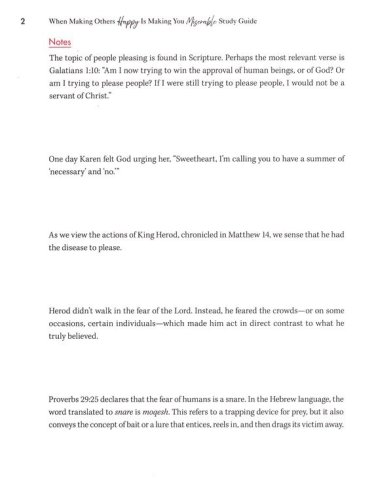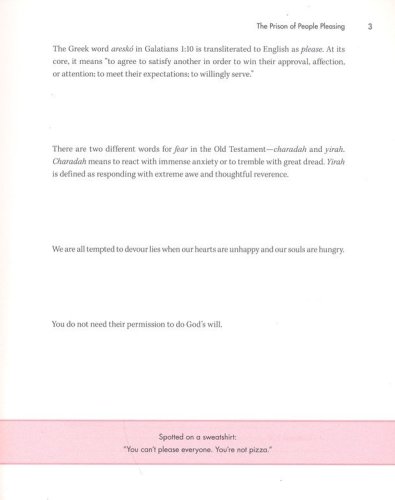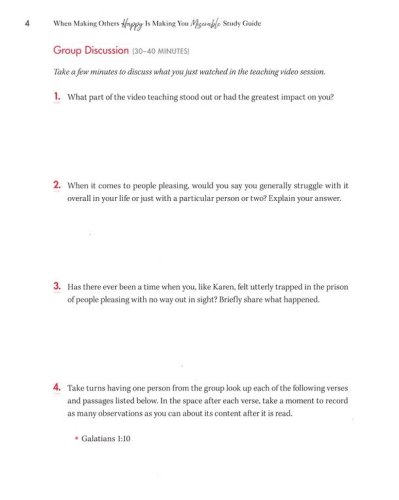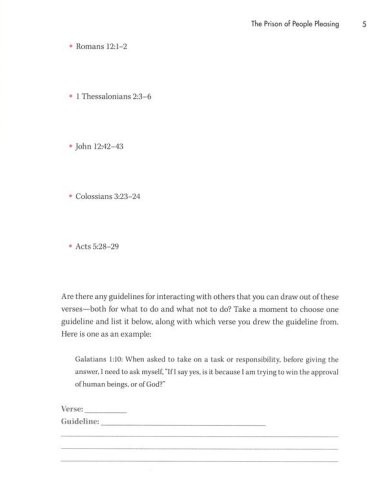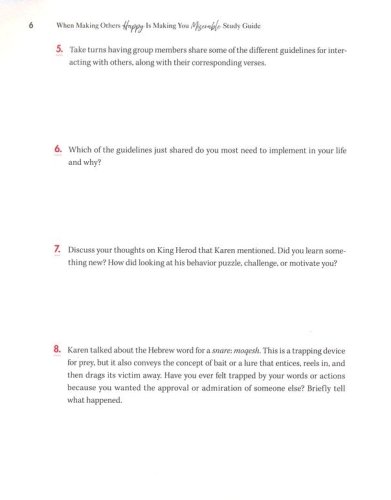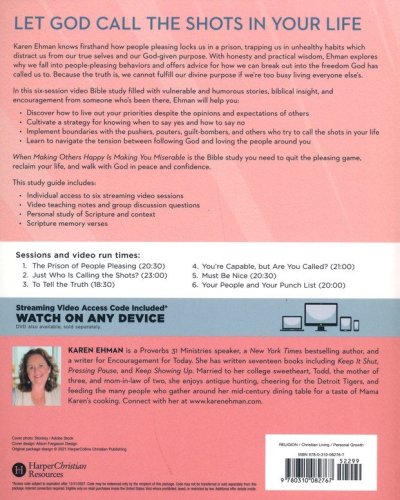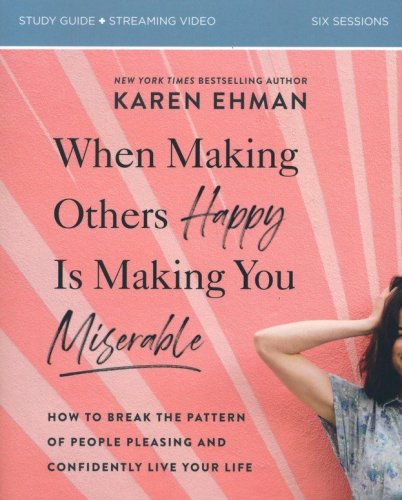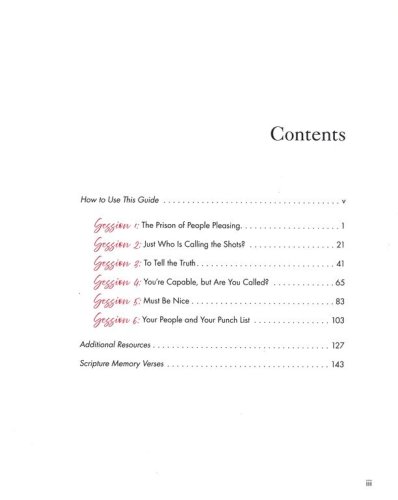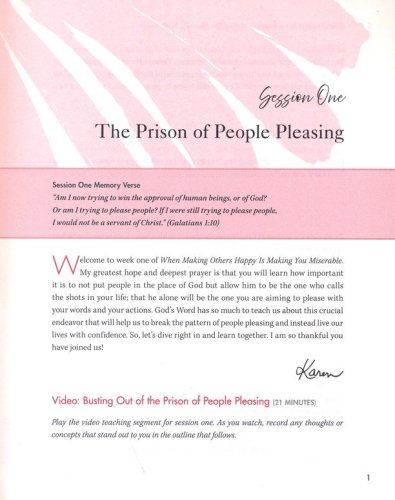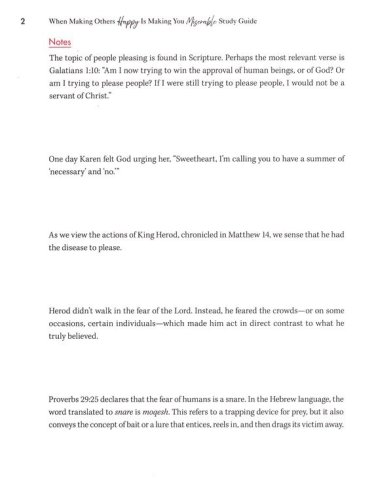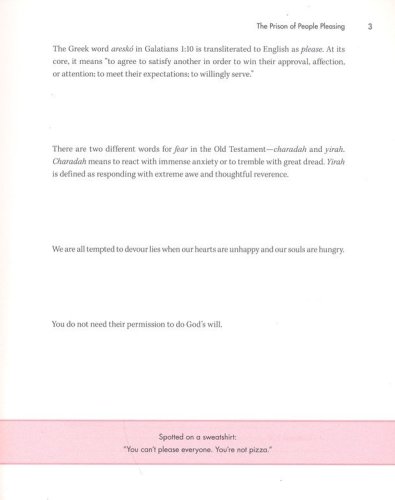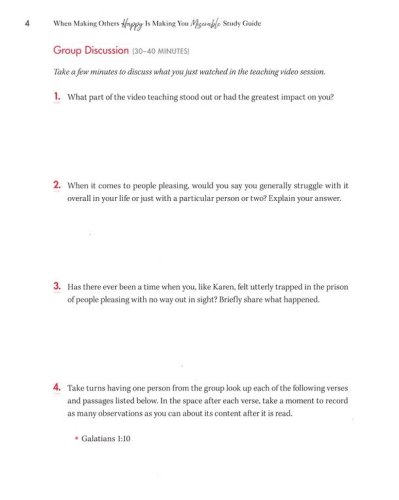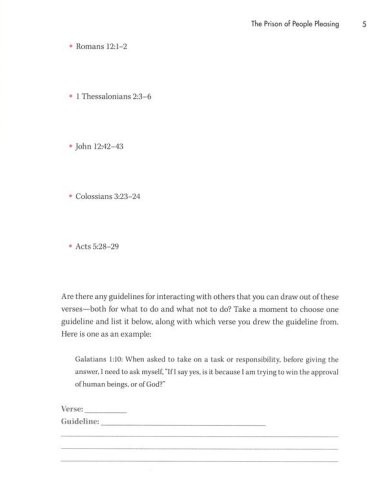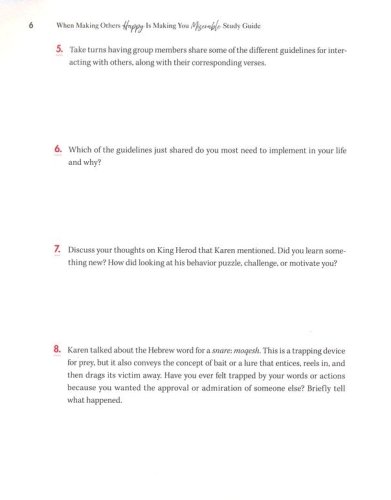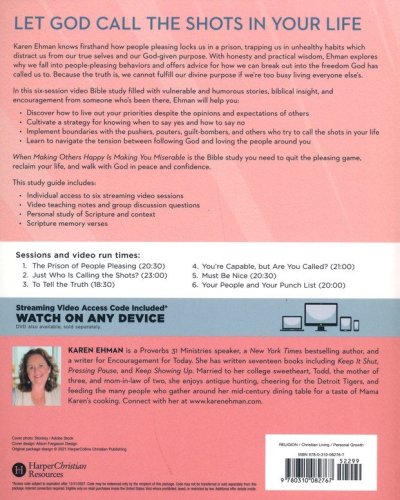 ISBN:

0310082765, 9780310082767

Page count:

144

Published:

2022-01-04

Format:

Paperback

Publisher:

Zondervan

Language:
Do you struggle with people-pleasing? Learn how to develop a Biblically-centered strategy for knowing when to say yes and how to say no.
Karen Ehman knows firsthand how people-pleasing locks us in a prison, trapping us in unhealthy habits which distract us from our true selves and our God-given purpose. With honesty and practical wisdom, Ehman explores why we fall into people-pleasing behaviors and offers advice for how we can break out into the freedom God has called us to. Because the truth is we cannot fulfill our divine purpose if we're too busy living everyone else's.
In this six-session video Bible study filled with vulnerable and humorous stories, biblical insight, and encouragement from someone who's been there, Ehman will help you:
Discover how to live out your priorities despite the opinions and expectations of othersCultivate a strategy for knowing when to say yes and how to say noImplement boundaries with the pushers, pouters, guilt-bombers and others who try to call the shots in your lifeLearn to navigate the tension between following God and loving the people around you
When Making Others Happy Is Making You Miserable is the Bible study you need to quit the pleasing game, reclaim your life, and walk with God in peace and confidence.
This study guide has everything you need for a full Bible study experience, including:
The study guide itself – video teaching notes, group discussion questions, Scripture memory verses and personal study of Scripture and context.An individual access code to stream all six video sessions online (you don't need to buy a DVD!).
Watch on any device!
Streaming video access code included. Access code subject to expiration after 12/31/2027. Code may be redeemed only by the recipient of this package. Code may not be transferred or sold separately from this package. Internet connection required. Eligible only on retail purchases inside the United States. Void where prohibited, taxed, or restricted by law. Additional offer details inside.