What Are You Afraid Of?: Facing Down Your Fears With Faith (Member Book)
Dr. David Jeremiah
---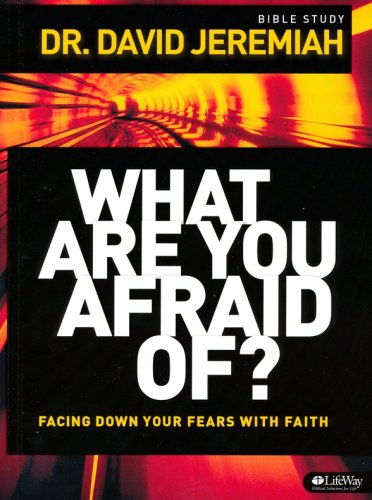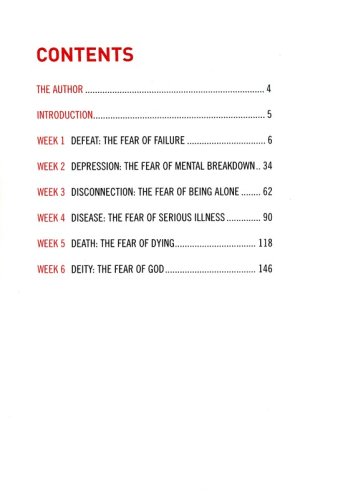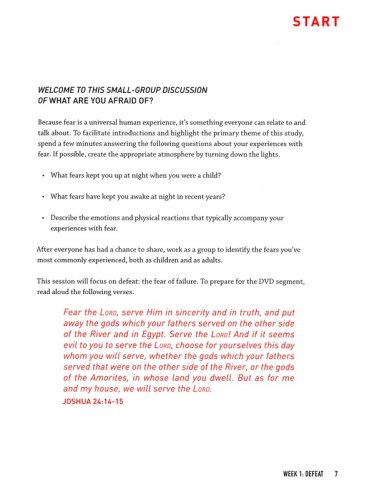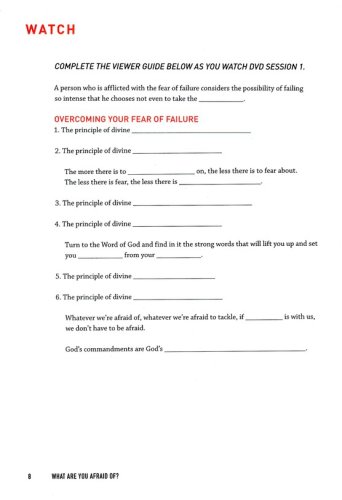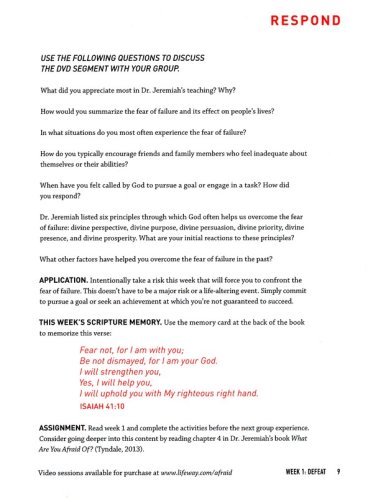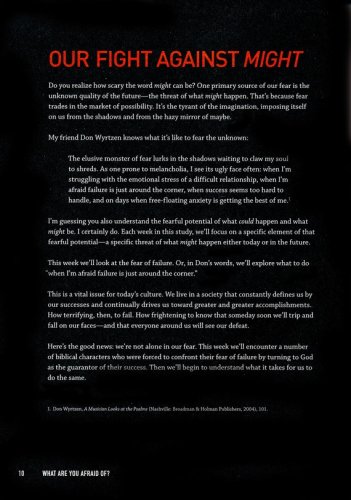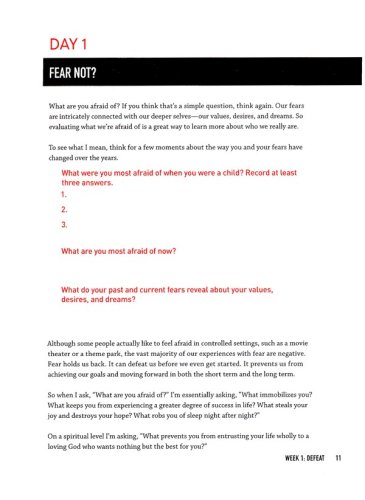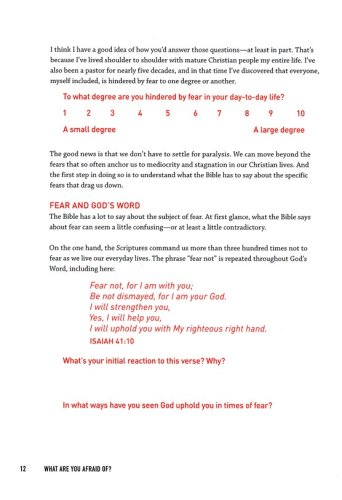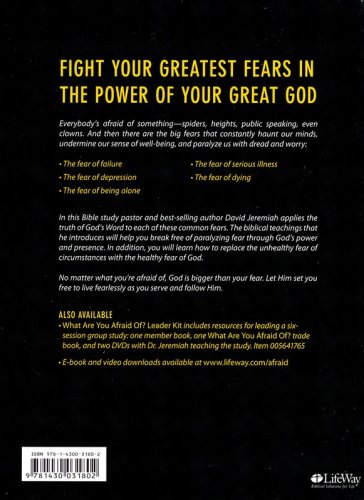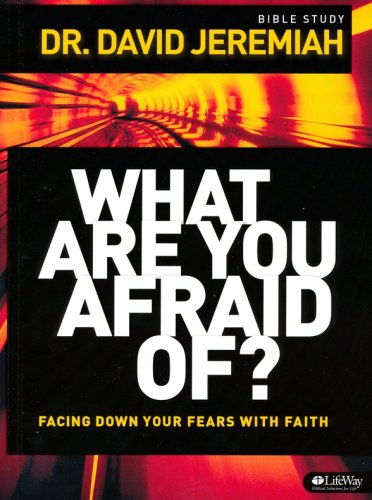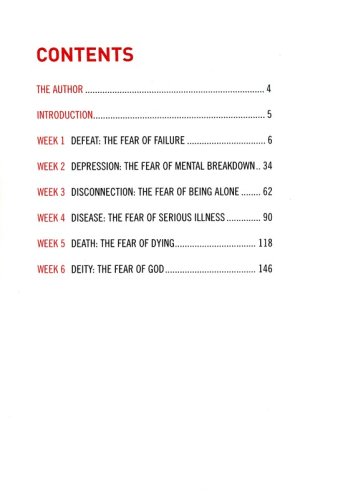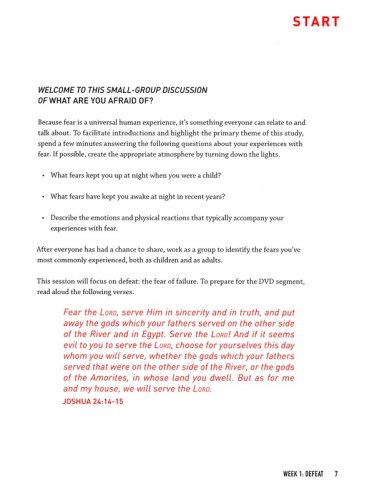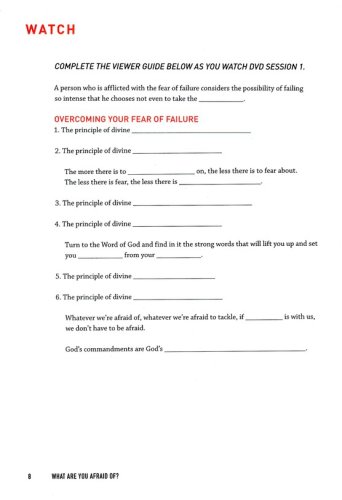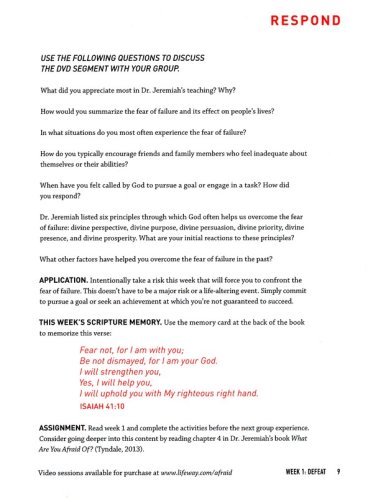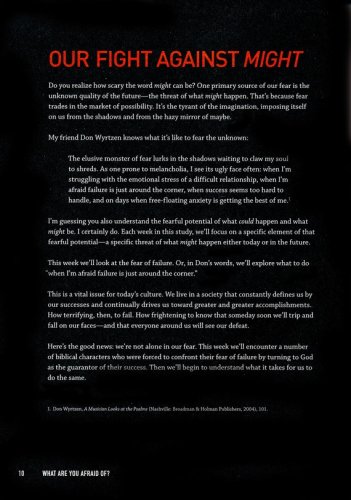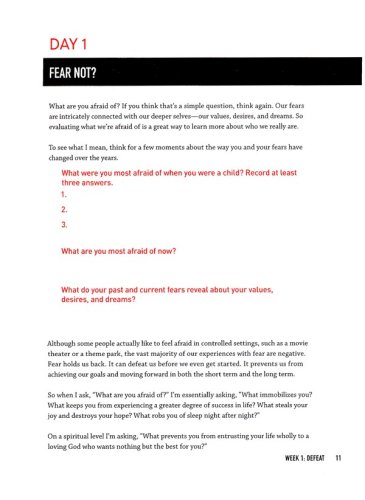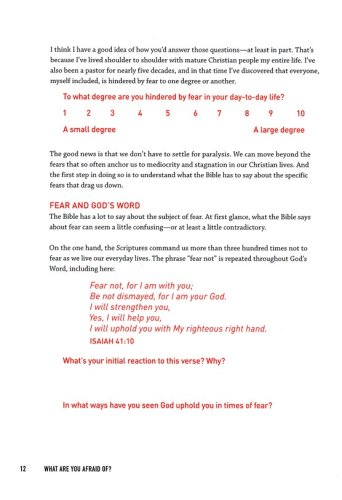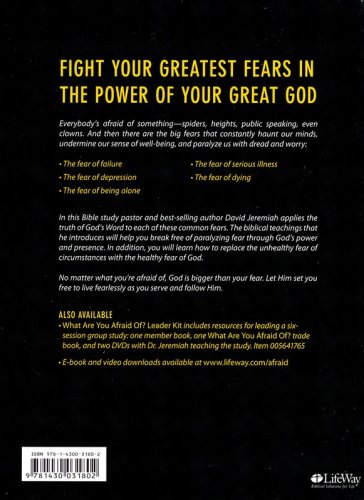 ISBN:

1430031808, 9781430031802

Page count:

0

Published:

2014

Format:

Paperback

Publisher:

Lifeway

Language:

Author:

Dr. David Jeremiah
What Are You Afraid Of? Member Book includes a small-group experience for 6 small-group sessions, individual study, applicable Scripture, and a group discussion guide. The question "What are you afraid of?" can be translated "What is it that immobilizes you? What is stealing your joy and destroying your hope? What is robbing you of sleep night after night? What keeps you from living by faith and being a risk taker? What keeps you from giving your life wholly to a loving God who wants nothing but the best for you?"
Dr. Jeremiah has probably heard your answers to these questions, at least in part, because he's lived shoulder to shoulder with many mature Christians his entire life. He's been a pastor to thousands for nearly five decades. And he's discovered that everybody—including himself—is afraid of something. The challenge is to discover and analyze your fears, to look to God when you are afraid, and to find a biblical response to your fears.
What Are You Afraid Of? examines these fears: defeat, depression, disconnection, disease, and death. Dr. Jeremiah then guides you to realize that God is the answer to all your fears and to replace your unhealthy fears with a proper fear of God. You can look to the future and see nothing except His power and love guarding your every step. You can find the truth that sets you free to live the fearless life God created you to enjoy.
Features:
Video-driven Bible study6 group sessions6 weeks of personal Bible studyEpub edition of the Member Book
Benefits:
Leads participants to identify what they're afraid of and the sources of their fears.Leads participants to learn and apply biblical principles that help them respond to the fears of defeat, depression, disconnection, disease, and death.Leads participants to develop a healthy fear of God as an alternative to living in fear.Equips participants to face the future with faith in God, who is the answer to all their fears.
Author:
Dr. David Jeremiah serves as the senior pastor of Shadow Mountain Community Church in El Cajon, California. He is the founder and host of Turning Point, a ministry committed to providing Christians with sound Bible teaching relevant to today's changing times through radio and television, the Internet, live events, and resource materials and books. A best-selling author, Dr. Jeremiah has written more than 40 books, including Captured by Grace, Living with Confidence in a Chaotic World, The Coming Economic Armageddon, God Loves You: He Always Has; He Always Will, and What in the World Is Going On? Dr. Jeremiah's commitment to teaching the complete Word of God makes him a sought-after speaker and writer. His passion for reaching the lost and encouraging believers in their faith is demonstrated through his faithful communication of biblical truths. A dedicated family man, Dr. Jeremiah and his wife, Donna, have four grown children and 11 grandchildren.