What's for Dinner? Solution, The: Quick, Easy, and Affordable Meals Your Family Will Love – eBook
Kathi Lipp
---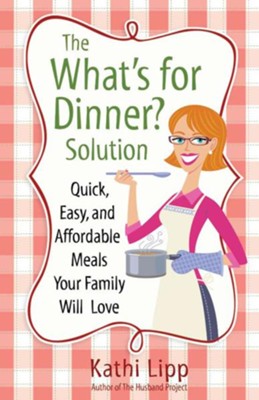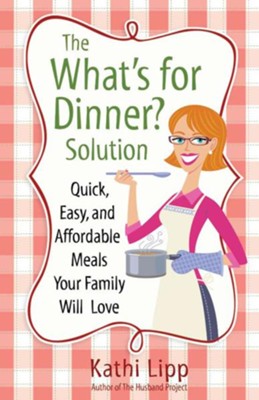 For many women, dread turns to panic around 4:00 in the afternoon. That s when they have to answer that age-old question, What s for dinner? Many resort to another supermarket rotisserie chicken or worse yet ordering dinner through a drive-thru intercom.
In The What s for Dinner Solution, popular author and speaker Kathi Lipp provides a full-kitchen approach for getting dinner on the table every night. After putting her 21-day plan into action, women will
save time with bulk shopping and cooking
save money no more last-minute phone calls to the delivery pizza place
save their sanity forget the last-minute scramble every night and know what they re having for dinner
The book includes real recipes from real women, a quick guide to planning meals for a month, the best shopping strategies for saving time and money, and tips on the best ways to use a slow cooker, freezer, and pantry.
With Kathi s book in hand, there s no more need to hit the panic button.