---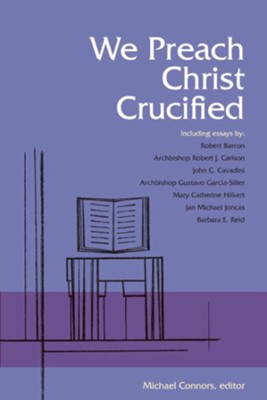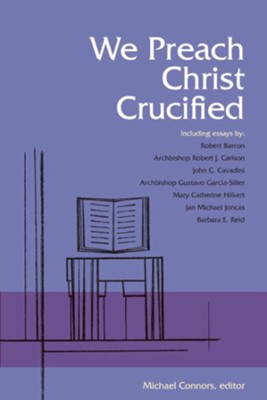 In June of 2012, an astounding 360 people gathered at the University of Notre Dame for a major conference on Catholic preaching. With contributions by a wide variety of theologians and practitioners, We Preach Christ Crucified gathers the fruits of those days spent reflecting on the importance of the preaching ministry. Its release is timely, given the US bishops' promulgation of a new document on preaching, Preaching the Mystery of Faith: The Sunday Homily (January, 2013), and the renewed emphasis on preaching by both Pope Benedict XVI and Pope Francis.
The challenges facing Christian preachers in our time are many and formidable ones. The authors in this collection take a fresh look at the task, the resources at hand, the contemporary context, and the preacher. The result is a refreshing and stunningly hopeful reconsideration of an ancient ministry.
We Preach Christ Crucified includes essays by:
Robert Barron
Archbishop Robert J. Carlson
Archbishop Gustavo Garcia-Siller, MSpS
Mary Catherine Hilkert, OP
Jan Michael Joncas
Barbara E. Reid, OP
Michael E. Connors, CSC, ThD, is a pastoral theologian and teacher of homiletics on the faculty of the Theology Department at the University of Notre Dame, where he also directs the John S. Marten Program in Homiletics and Liturgics. He is the author of Inculturated Pastoral Planning: The U.S.Hispanic Experience (Gregorian University Press, 2001).