Violent Prayer: Engaging Your Emotions Against Evil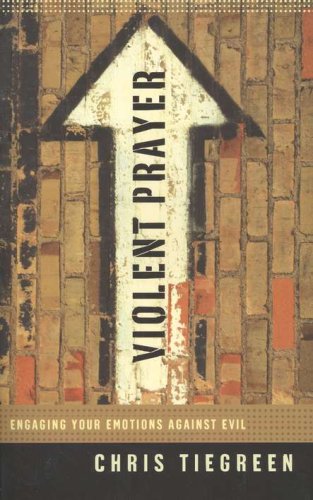 ---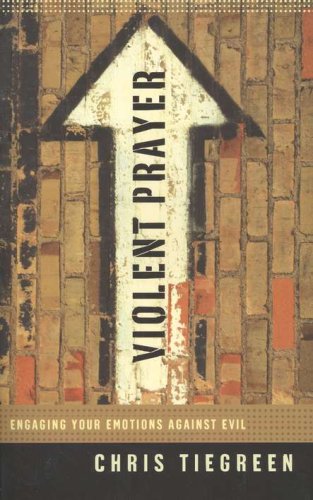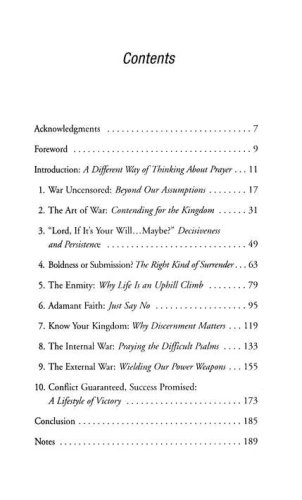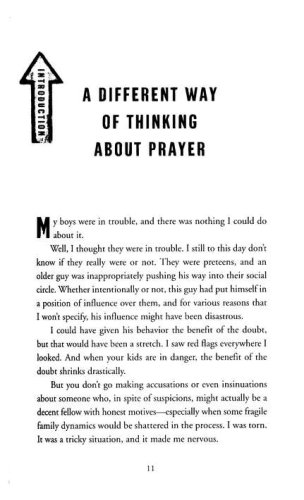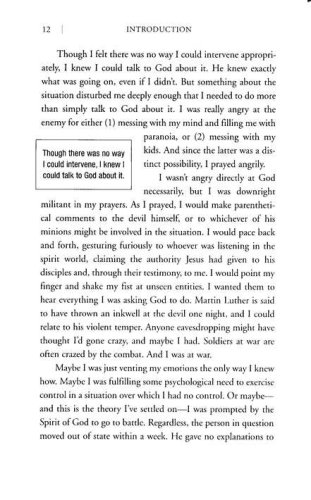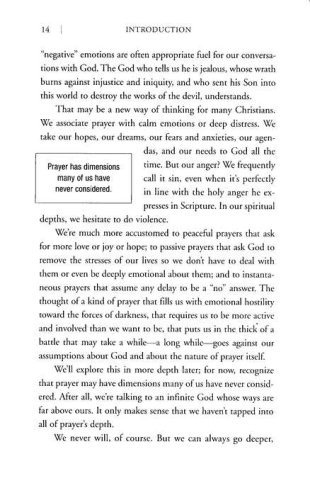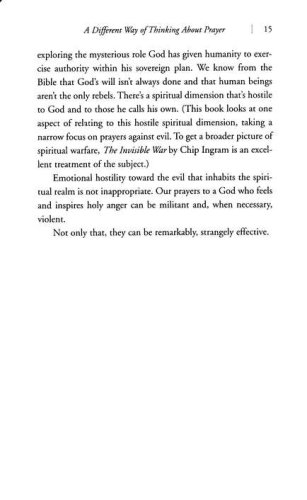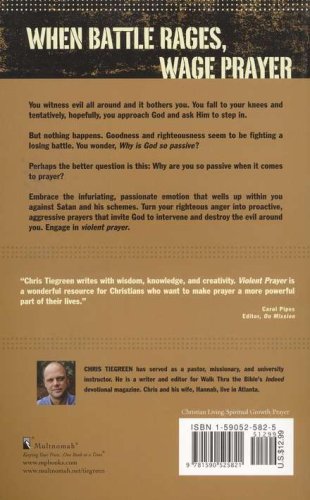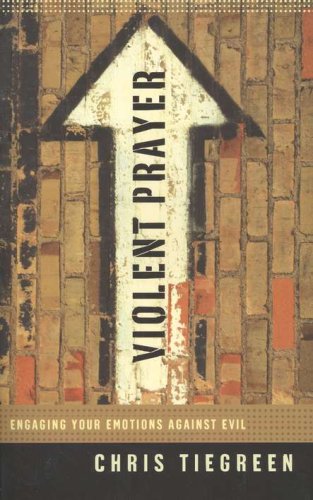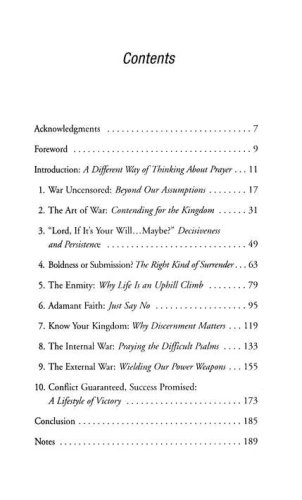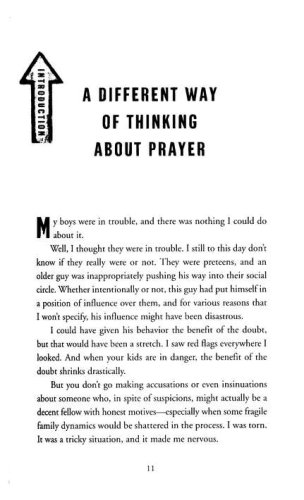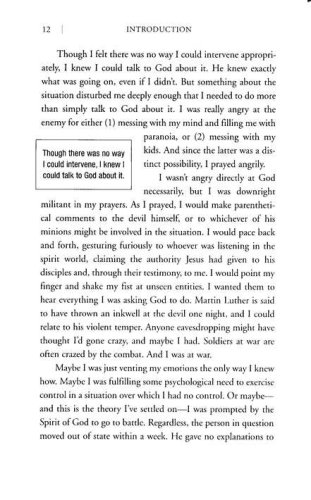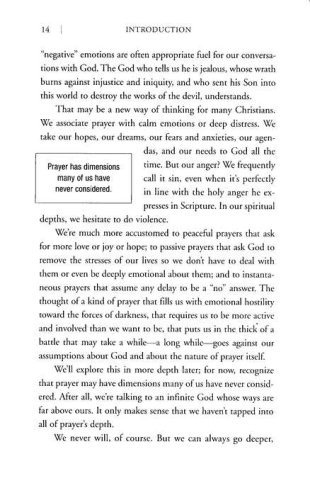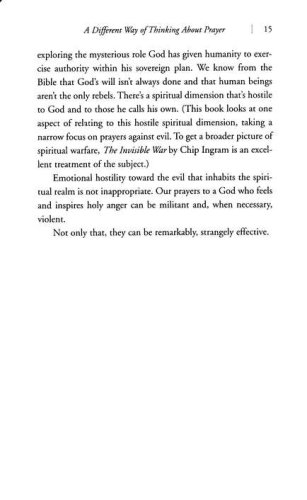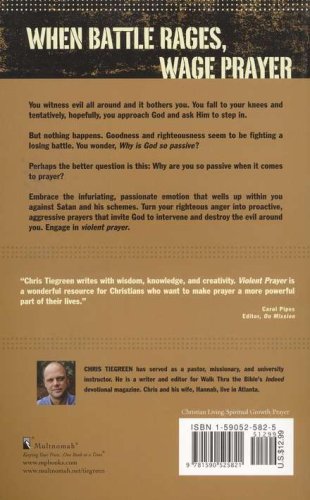 ISBN:

1590525825, 9781590525821

Page count:

192

Published:

2006

Format:

Paperback

Publisher:

Multnomah

Language:
Pray from Your Gut
Satan is alive, well, and actively searching for opportunities to ruin you. Perhaps your trying circumstances or struggling relationships reflect his schemes. Does that make you angry? If you've ever suppressed simmering anger toward the enemy, seeing it as an intrusion into your prayers, it's time you experience the power of violent prayer. These very emotions of hatred and anger against Satan are fuel for life-changing prayer. Overcome an unhealthy, passive approach to prayer that dilutes your communion with the reigning Victor. When you move from defensive, reactive prayers to offensive, proactive prayers with an aggressive agenda, things begin to change. And you don't want to miss out.
When the Battle Rages,
Wage Prayer
You witness evil all around and it bothers you. You fall to your knees and tentatively, hopefully, you approach God and ask Him to step in.
But nothing happens. Goodness and righteousness seem to be fighting a losing battle. You wonder, Why is God so passive?
Perhaps the better question is this: Why are you so passive when it comes to prayer?
Embrace the infuriating, passionate emotion that wells up within you against Satan and his schemes. Turn your righteous anger into proactive, aggressive prayers that invite God to intervene and destroy the evil around you. Engage in violent prayer.
"Chris Tiegreen writes with wisdom, knowledge, and creativity.
Violent Prayer is a wonderful resource for Christians who want to
make prayer a more powerful part of their lives."
Carol Pipes
Editor, On Mission
Story Behind the Book
"Especially in praying for my family, I've learned that there is a connection between the emotional content of my prayers and the results I see later. Many such experiences have convinced me that 'violent' prayers can be quite appropriate and effective. My book gets into the nuts and bolts of praying God's agenda without reducing it to formulas, hierarchies, military strategies, or any other clichéd approach to spiritual warfare. It primarily addresses the emotional attitude of the believer and describes how to incorporate God's holy anger into prayer for specific situations. Christians will learn how to pray from their gut-level reactions to the enemy's agenda." —Chris Tiegreen