unReceptive: A Better Way to Sell, Lead, and Influence
Tom Stanfill
---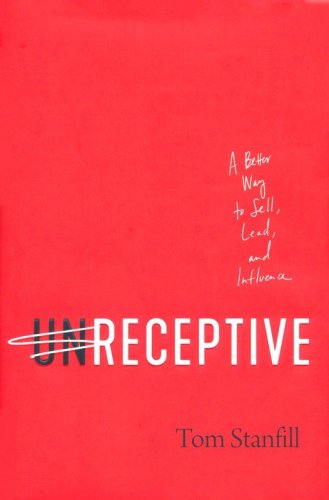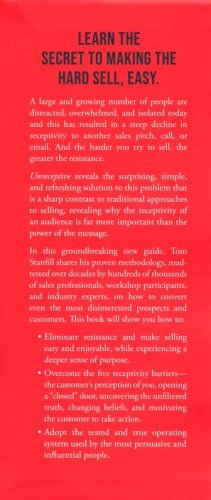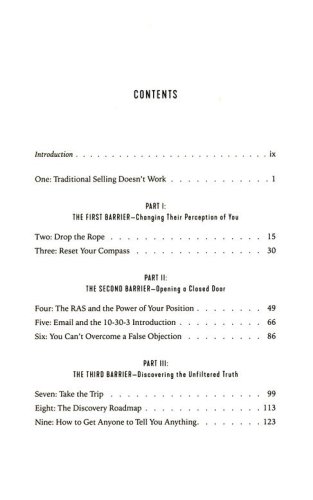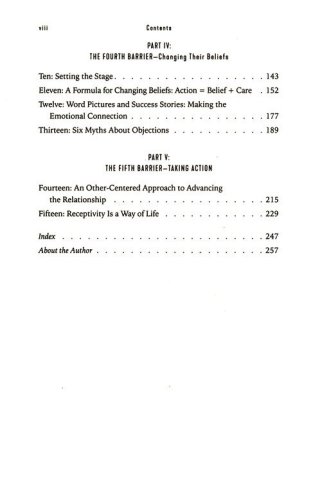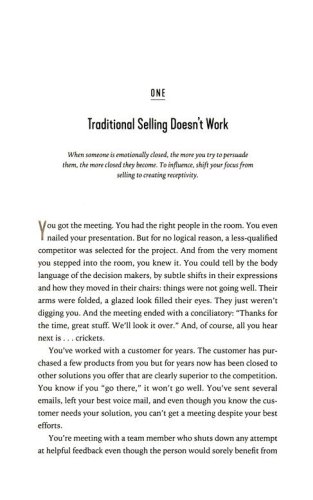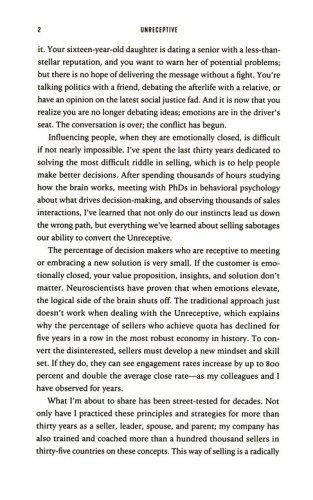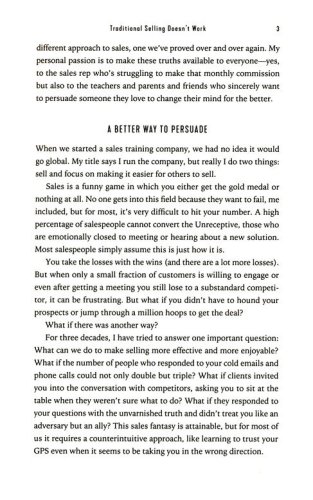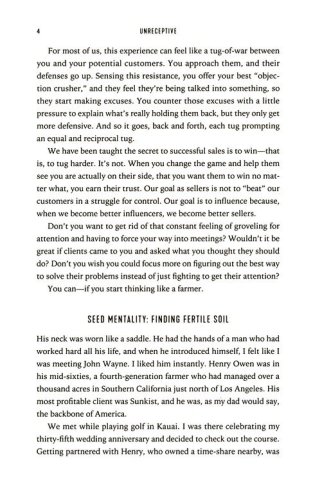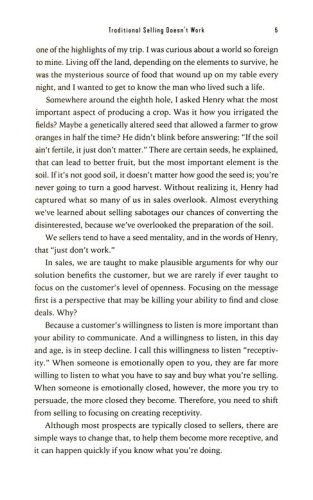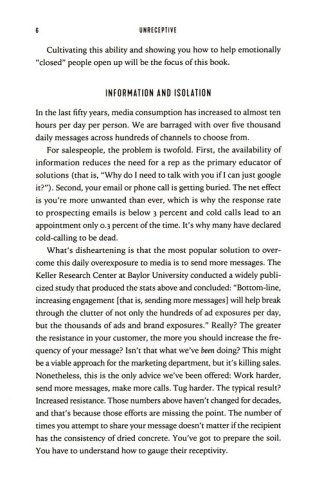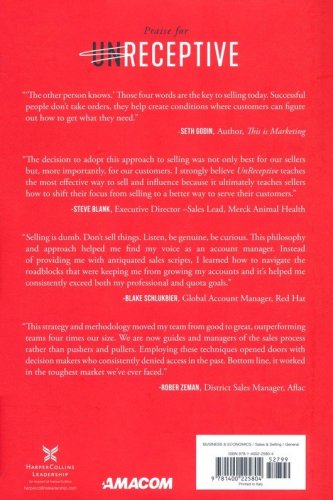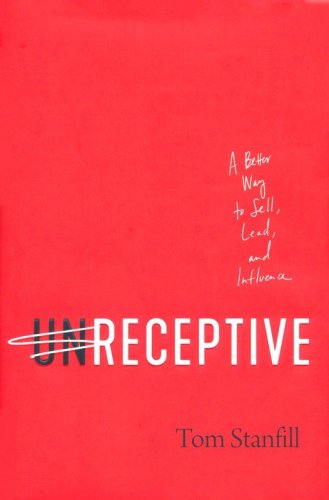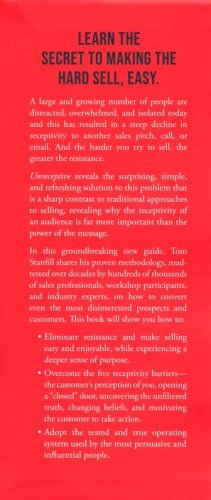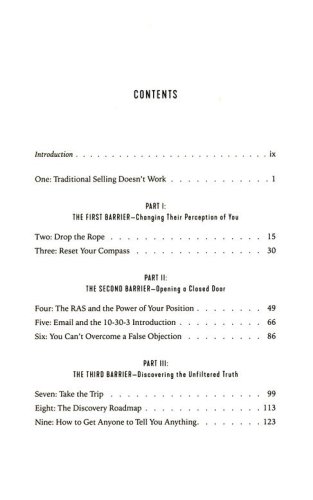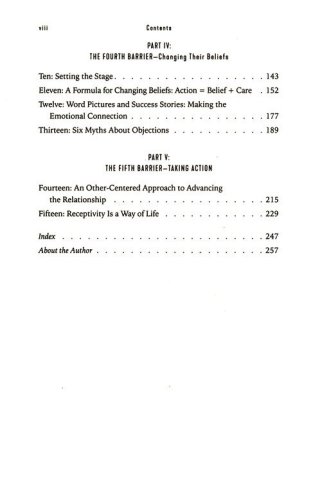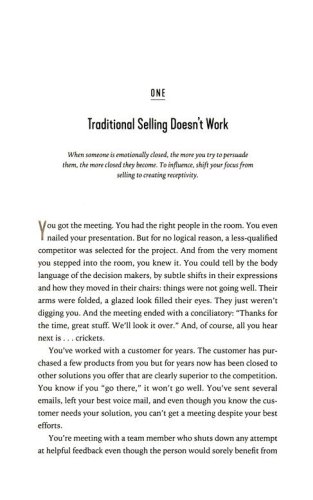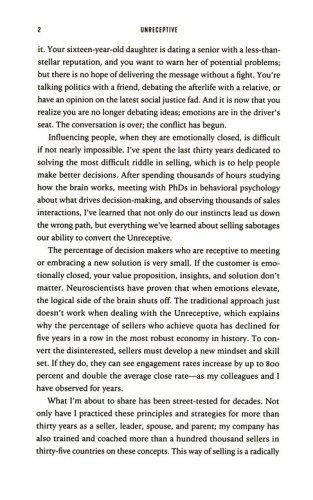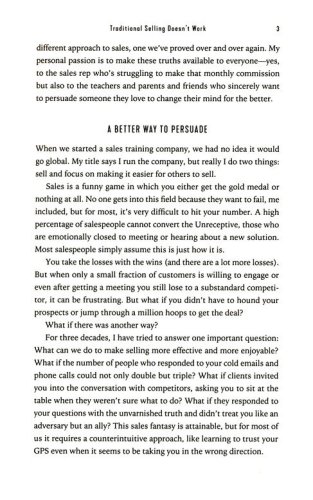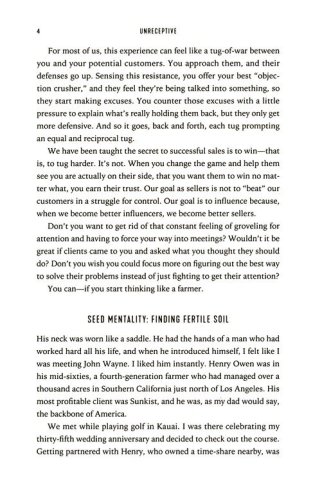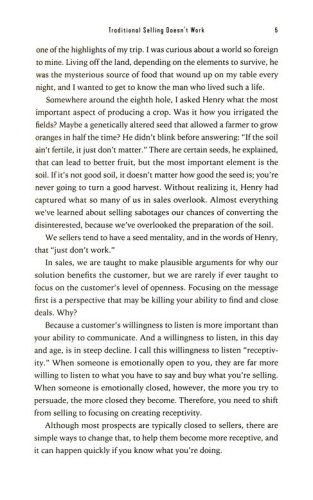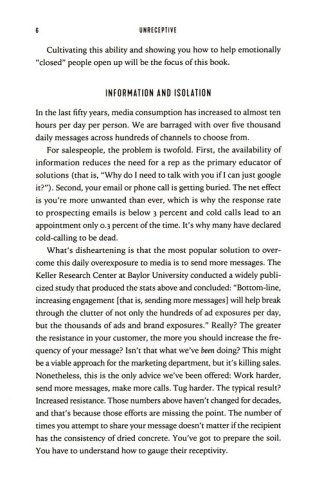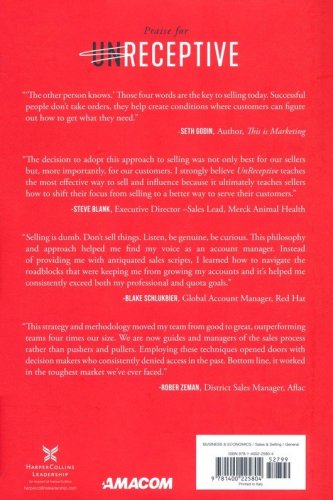 ISBN:

1400225809, 9781400225804

Page count:

272

Published:

2021-11-09

Format:

Hardcover

Publisher:

Amacom

Language:

Author:

Tom Stanfill
Learn the secret to making the hard sell, easy.
A large and growing number of people are distracted, overwhelmed, and isolated today and this has resulted in a steep decline in receptivity to another sales pitch, call, or email. And the harder you try to sell, the greater the resistance.  
Unreceptive reveals the surprisingly simple and refreshing solution to this problem that is a sharp contrast to traditional approaches to selling, revealing why the receptivity of an audience is far more important than the power of the message.
In this groundbreaking new guide, Tom Stanfill shares his proven methodology, road- tested over decades by hundreds of thousands of sales professionals, workshop participants, and industry experts, on how to convert even the most disinterested prospects and customers. This book will show you how to:
Eliminate resistance and make selling easy and enjoyable, while experiencing a deeper sense of purpose.Overcome the five receptivity barriers – the customer's perception of you, opening a "closed" door, uncovering the unfiltered truth, changing beliefs, and motivating the customer to take action.Adopt the tested and true operating system used by the most persuasive and influential people.
 When you shift  the focus from crafting the perfect message to creating receptivity, you flip the entire art of selling on its head and form lasting relationships that set you and your customers up for lasting success.