Through Mark's Eyes: A Portrait of Jesus Based on the Gospel of Mark – eBook
Puck Purnell
---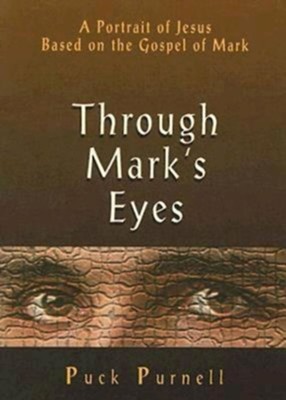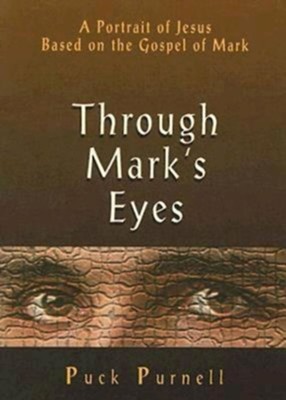 ISBN:

9781426748257, 9781426748257

Page count:

0

Published:

2006-09-01

Format:

DRM Protected ePub

Publisher:

Abingdon Press

Language:

Author:

Puck Purnell
Includes Study Guide
Through Mark's Eyes invites you into the Jesus story—to walk the dusty roads, to row the boats on the Sea of Galilee, to witness healings, to stand in the Temple, and to weep at the cross.
This dramatic, colorful, moving version of the Gospel of Mark is not a new translation; instead, Puck Purnell augments the New Revised Standard Version of Mark with vivid language and descriptions to reimagine the Gospel story and breathe fresh life into it.
"I was spellbound by Through Mark's Eyes. I doubt I have ever read a gospel account from start to finish without interruption or desire for one."
     -Barbara Howe, Harford, CT
"I very much enjoyed reading Through Mark's Eyes. I loved that the story was easy to follow. As for my plain, honest opinion, I can see people of my age reading, enjoying, and understanding this book."
     -Allison Swayne, 8th grade, Henry James Middle School, Simsbury, CT
"You have managed to convey the roughness and immediacy of Mark in a more contemporary narrative mode….Your work will offer people some new points of entry into the story and will stimulate reflection and discussion."
     -L. William Countryman, Sherman E. Johnson Professor in Biblical Studies, Church Divinity School of the Pacific
Puck Purnell, an Episcopal priest, serves as Rector at Old St. Andrew's Church in Bloomfield, CT. A graduate of Berkeley Divinity School at Yale, he is a talented preacher and teacher. Mr. Purnell lives with his wife, Joanne Kimball, in Simsbury, CT.