Things That Cannot Be Shaken: Holding Fast to Your Faith in a Relativistic World – eBook
K. Scott Oliphint
---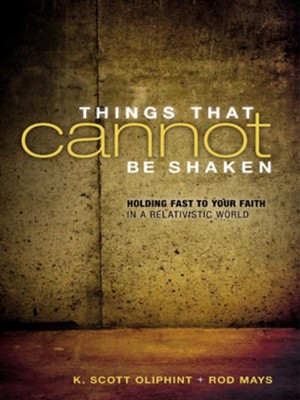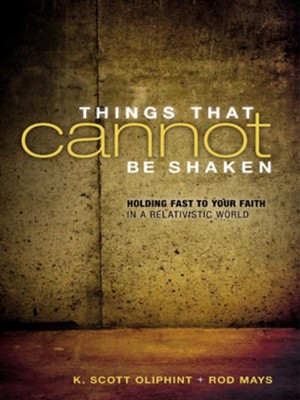 ISBN:

9781433519765, 9781433519765

Page count:

0

Published:

2008-04-24

Format:

DRM Free ePub

Publisher:

Crossway

Language:

Author:

K. Scott Oliphint
Addresses what Christians should think and do to solidify their faith and make it not only "real" but something that is their own.
Students (among others!) need help today to make their Christianity "real"-something that is theirs and that they own for themselves. In the current climate of postmodern relativism, with its perceived lack of an "anchor" to hold one's faith steady, this book turns readers to those "things that cannot be shaken" (Heb. 12:27), especially in matters of sanctification.
Rod Mays and Scott Oliphint focus specifically on providing biblical responses to the Christian concerns that seem to come up most often in the dorm room, the classroom, and even the workplace, such as the authority of Scripture and whether Christianity is true, how to apply the gospel to felt needs, the challenge of inactivity, faith in the face of temptation, and connecting Christianity and the real world on a daily basis. Things That Cannot Be Shaken compellingly highlights what believers should think and do to solidify their faith in environments that seek to undermine it at every turn.