The World of the End Study Guide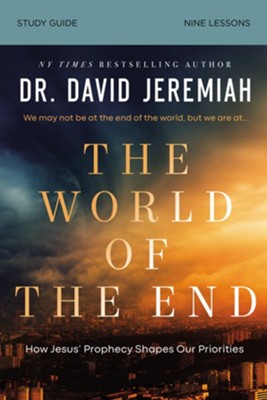 ---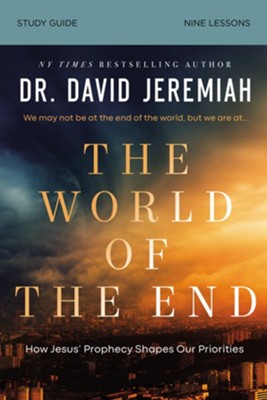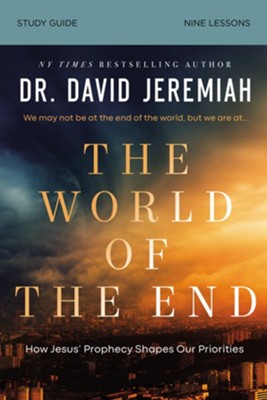 ISBN:

0310155924, 9780310155928

Page count:

160

Published:

2022-11-22

Format:

Paperback

Publisher:

HarperChristian Resources

Language:
This Is Our Time to Be the Answer
Some days it seems like bad news all around. And with bad news comes questions: "Why is this happening?" "When will it stop?" "What can we do?" And most pressing of all: "Is this the end?"
In these hope-filled pages, bestselling author, pastor, and respected Bible teacher Dr. David Jeremiah will help you focus your mind on the hand of God instead of the problems at hand. Jesus Himself revealed what to expect from this season of history when He delivered His Olivet Discourse—a sermon that scholars have called "the most important single passage of prophecy in all the Bible."
This study guide, designed for use with Dr. Jeremiah's book The World of the End, focuses on Jesus' prophecy in Matthew 24. Jesus makes it clear that all the signs He points to won't occur at once; instead, they will gradually appear and become stronger and more frequent. You will learn exactly what Jesus promised to us—and what He expects of us—as we approach the World of the End.
Each lesson includes:
An outline of the main subjects and Scriptures covered during the lessonAn overview of Dr. Jeremiah's teaching on the topic being studiedApplication questions to help both individuals and small groups delve into the content and the BibleA Did You Know? section that adds a point of interest to the lesson