---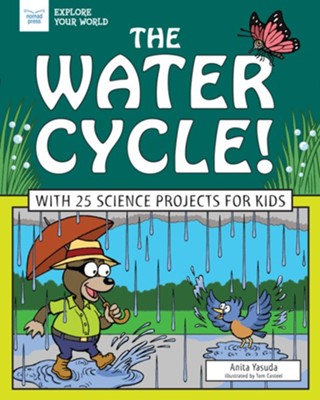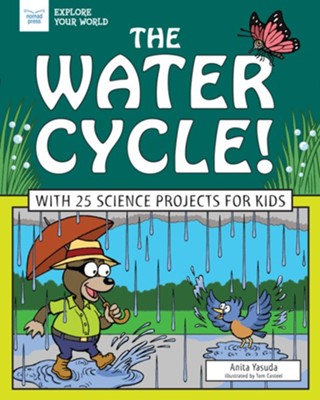 ISBN:

1619308703, 9781619308701

Page count:

96

Published:

2020-01-15

Format:

Paperback

Publisher:

Nomad Press

Language:

Author:

Anita Yasuda
Follow the path of Earth's water in this full-color book for kids ages 7 to 10, packed with hands-on STEM activities and real-world connections that engage learners with earth science!
Drip—Drop—Splash! Water is essential to all forms of life. So let's learn all about it! The Water Cycle! With 25 Science Projects for Kids captures kids' imaginations with a deep look at the world of water. Combining hands-on activities with history and science, The Water Cycle! invites kids to have fun learning about the water cycle, water resources, drinking water and sanitation, water pollution and conservation, water use, water folklore and festivals, and the latest in water technology.
• Entertaining cartoon illustrations and photographs, along with fascinating sidebars, essential questions, links to online resources, and more illuminate the topic and bring it to life.
• Science-minded projects include making a nilometer, designing a rain harvester out of plastic containers, conducting a transpiration experiment, and building a mini water wheel.
• A focus on conservation will empower students to do their part to help curb climate change and mitigate the effects of natural disasters.
About the Explore Earth Science set and Nomad Press
The Water Cycle! With 25 Science Projects for Kids is part of a set of four Explore Earth Science books that explore the earth, the atmosphere, and everything in between. The other titles in this series are Weather and Climate! With 25 Science Projects for Kids, Natural Disasters! With 25 Science Projects for Kids, and Rocks and Minerals! With 25 Science Projects for Kids.
Nomad Press books in the Explore Your World series integrate content with participation, encouraging readers to engage in student-directed learning. Combining content with inquiry-based projects stimulates learning and makes it active and alive. Nomad's unique approach simultaneously grounds kids in factual knowledge while allowing them the space to be curious, creative, and critical thinkers.
All books are leveled for Guided Reading level and Lexile and align with Common Core State Standards and Next Generation Science Standards. All titles are available in paperback, hardcover, and ebook formats.