The Super-Sized Book of Holidays, Special Days, & Celebrations: Bible Activities for the Whole Year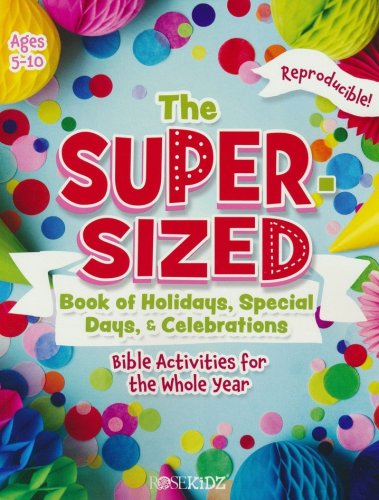 ---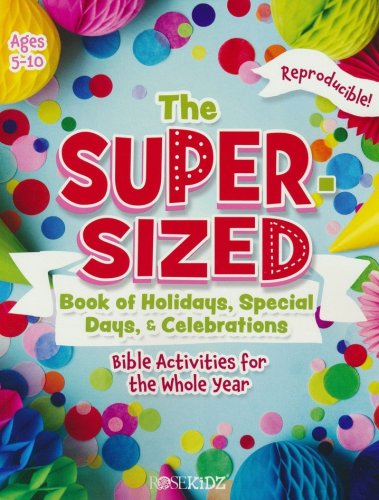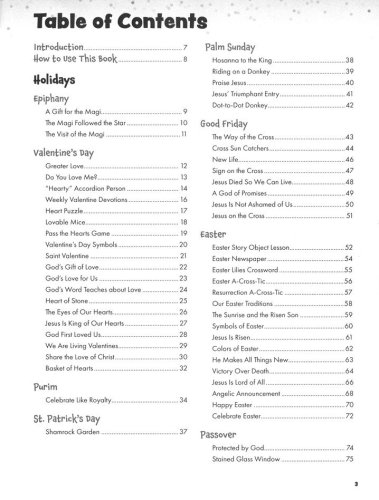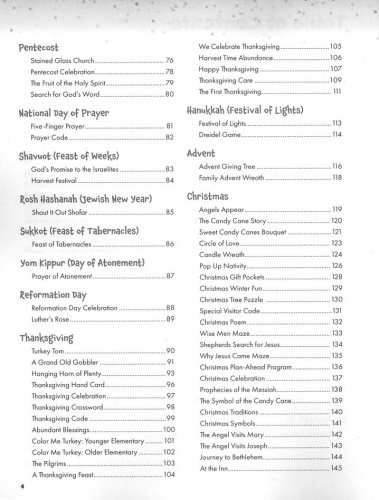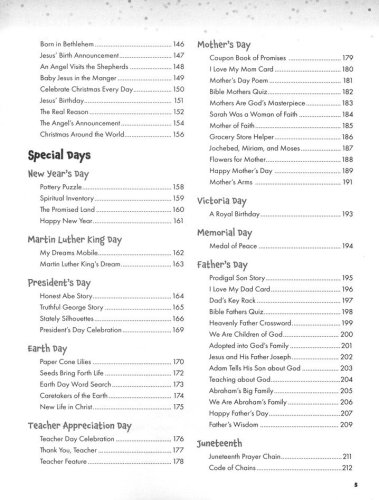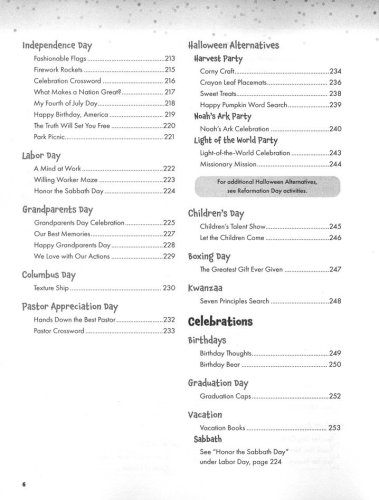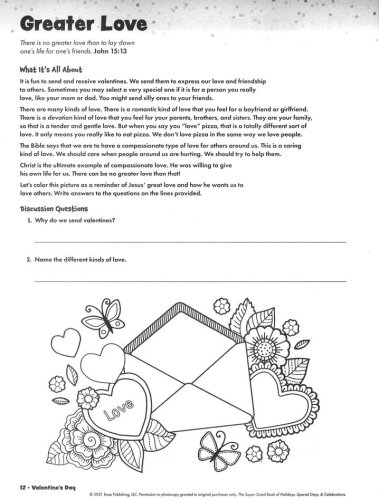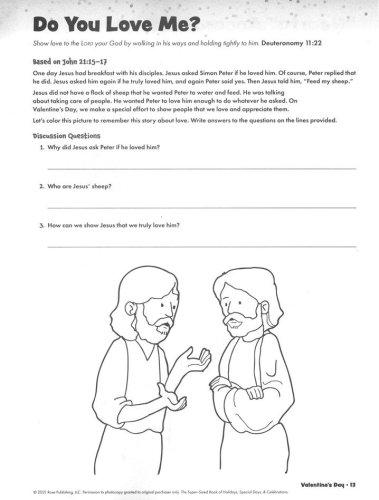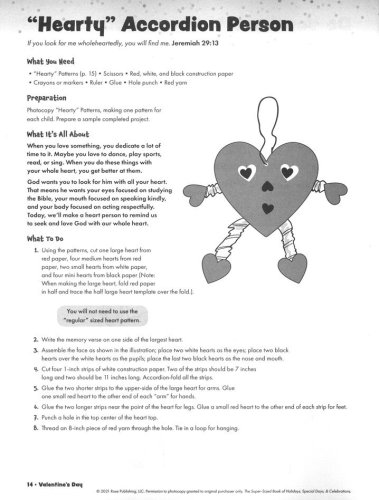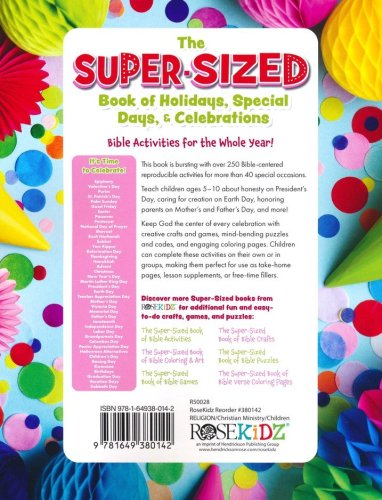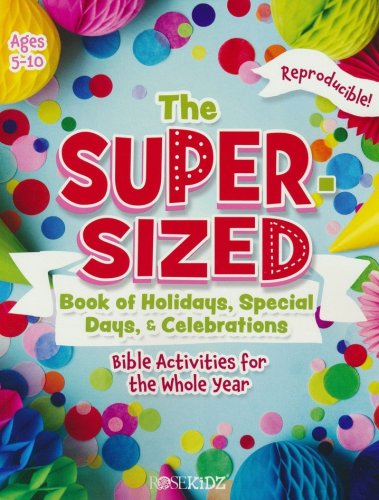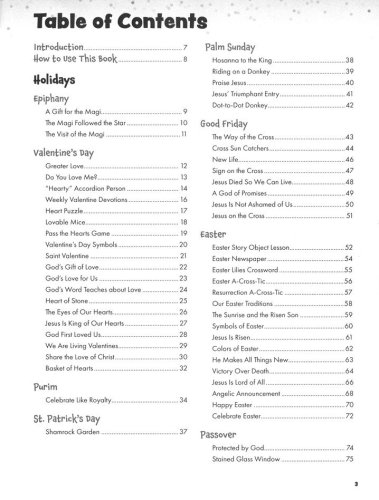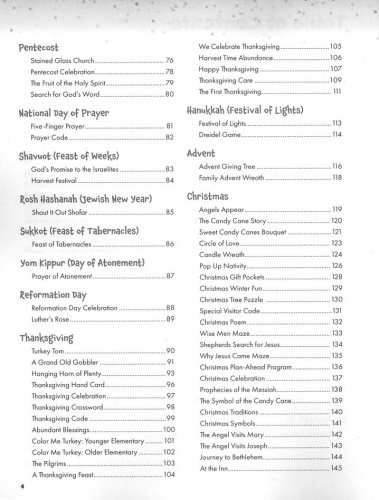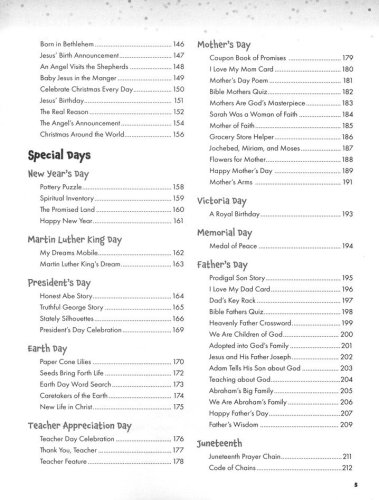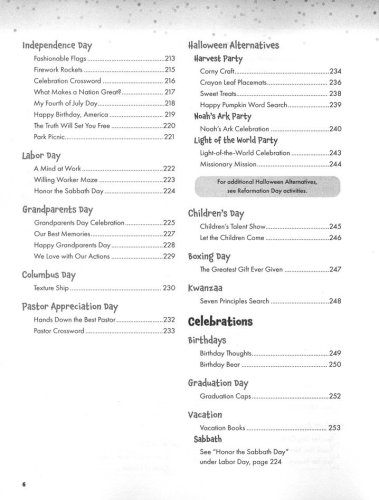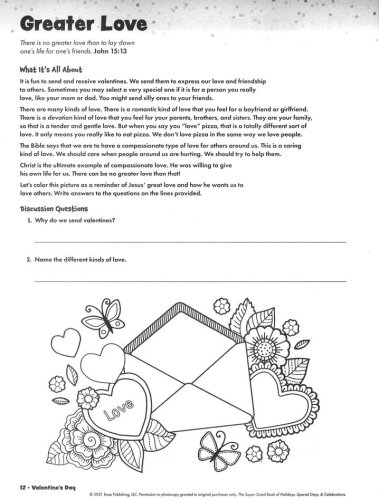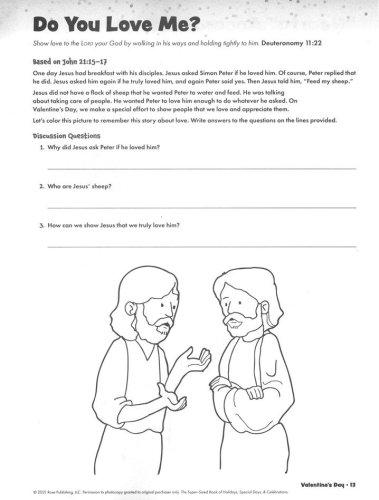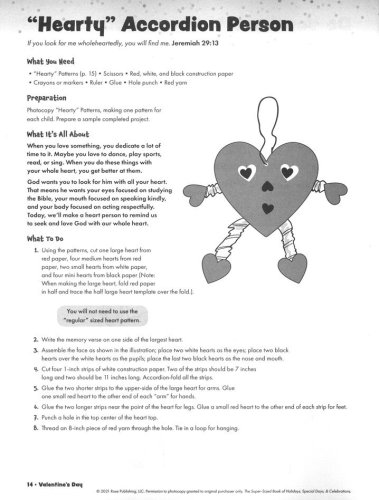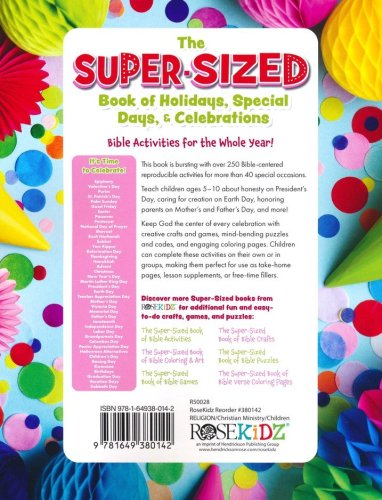 ISBN:

, 9781649380142

Page count:

256

Published:

2021-07-01

Format:

Paperback

Publisher:

RoseKidz

Language:
Packed with 250 Holiday and Celebration Activities for the Whole Year!
Don't just keep your kids busy, keep them learning with these exciting holiday and celebration lessons for children ages 5–10, all centered around Christ!
The Super-Sized Book of Holidays, Special Days, and Celebrations: Bible Activities for the Whole Year gives you the ease and flexibility to fill your calendar with plans, projects, and parties for many special occasions throughout the year. In this book you can: Commemorate national holidays and tie them to important Bible lessonsCelebrate church holy days that will teach children about God's love, grace, and will for their livesHighlight special days such as birthdays and Teacher Appreciation DayAnd more!Putting God in the Center of Celebrations
The lessons in The Super-Sized Book of Holidays, Special Days, and Celebrations remind kids that God created us and provided for our salvation through his Son, Jesus Christ. Whenever we are mindful of God during the special days we celebrate, we are giving God the glory for the blessings he has bestowed upon us. It is our prayer that by observing Christ-centered celebrations, our children will become firmly rooted in Christian principles and desire to live lives that will be pleasing to God.
Key Features:Age-Appropriate: Exciting activities to engage your students in important Bible lessons. Includes fun, kid-friendly Bible topics to get even the toughest kids thinking!Reproducible and Ready to Use: Spend less time and money prepping your Bible lesson when you easily remove and copy these perforated, fully reproducible pages! With just the push of a button on your copier, you'll be teaching and entertaining your children in no time!Packed with Sunday School Activities: More than 250 activities that teach meaningful Bible stories in just a matter of moments!About the Super-Sized series
The Super-Sized series provides you with an ENORMOUS number of time-tested, kid-approved activities and games that reinforce Bible lessons and home devotions and bring the fun back to learning. These books are a must for every person teaching children God's truth.