---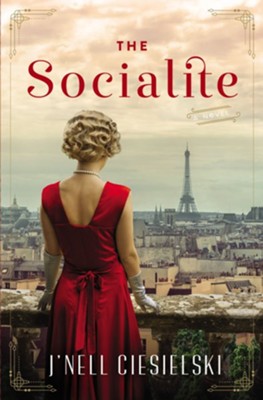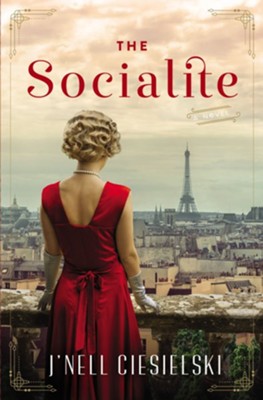 ISBN:

9780785233541, 9780785233541

Page count:

0

Published:

2020

Format:

DRM Protected ePub

Publisher:

Thomas Nelson

Language:

Author:

Jnell Ciesielski
When her younger sister runs away to Paris to live with a German officer high up in Hitler's favor, English socialite Kat embarks on a dangerous journey to save her sister from the Nazis. Glamour, romance, and espionage collide in this exciting, high-stakes adventure.
As the daughter of Sir Alfred Whitford, Kat has certain responsibilities. Chasing her wayward younger sister, Ellie, to Nazi-occupied Paris was never supposed to be one of them. Unfortunately, Ellie has grown accustomed to the luxurious lifestyle her Nazi lover provides and has no intention of going back to the shackled life their parents dictate—but Kat will stop at nothing to bring her sister home.
Barrett Anderson was arrested for defending himself against a drunken bully of high birth. Given the option of jail or training Resistance fighters in Paris, Barrett chooses the latter. He poses as a bar owner, entertaining Nazis at night while his men train right below their jackboots during the day. An assignment to watch over two English debutantes is the last thing he needs, but a payout from their father is too tempting to resist.
From the moment Kat and Barrett meet, tempers flare and sparks fly. Despite their differences, they'll have to find a way to trust each other in order to survive this deadly mission. In the end, their hearts may prove more traitorous than the dangers waiting around the corner.
Both a daring journey into Nazi-occupied Paris and a captivating love story, The Socialite will enchant readers with its beautiful prose and unforgettable characters.
Praise for The Socialite:
"Smart, savvy, and seductive, J'nell Ciesielski's The Socialite takes the reader on a high-stakes thrill ride through the darkness of WWII–occupied Paris."—Kristy Cambron, bestselling and award-winning author
"In the tradition of Ariel Lawhon and Kate Quinn, The Socialite immerses readers in the glamor and destruction of Nazi-occupied Paris. A picture-perfect portrait of early 1940s Paris, this impeccably researched love story stands out in a sea of WWII-era fiction with its distinctive crystalline voice and unforgettable hero and heroine."—Rachel McMillan, author of The London Restoration
Exciting World War II historical romanceFull-length, stand-alone novelBook length: 110,000 wordsIncludes discussion questions for book clubs