The Prayer of Jesus: The Lord's Intercession for His Church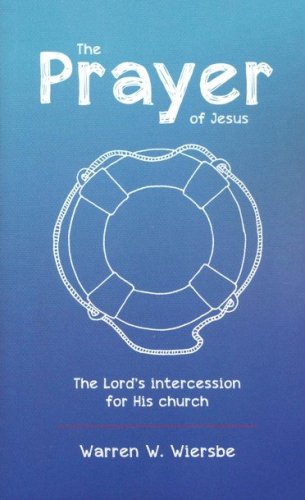 ---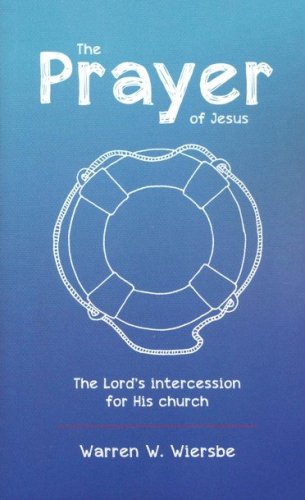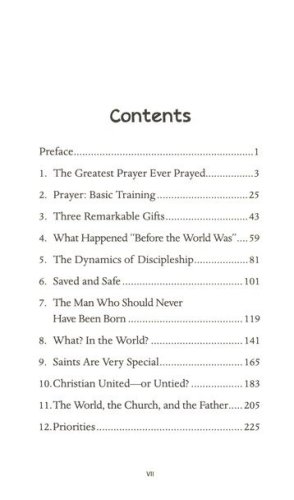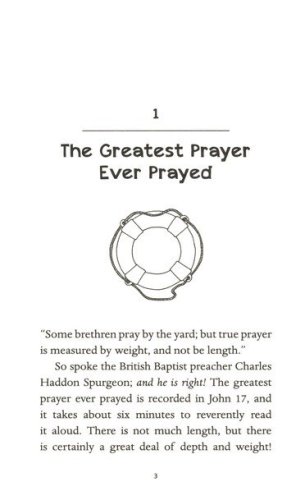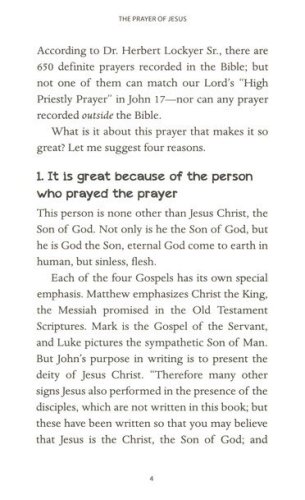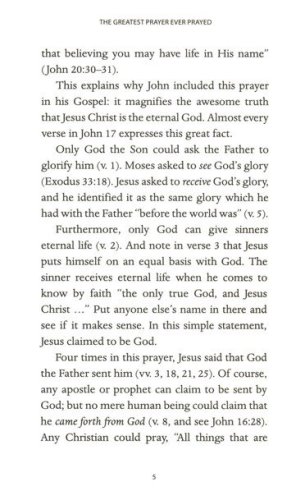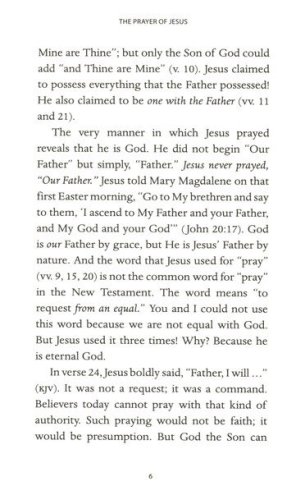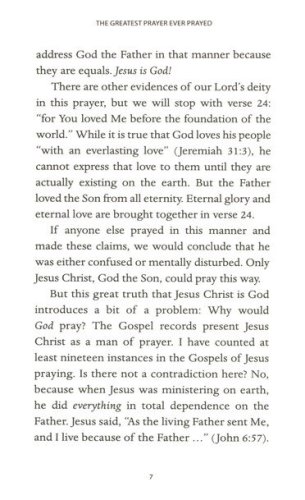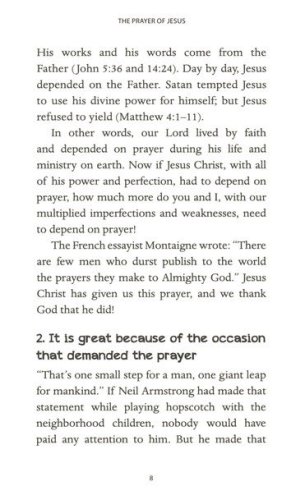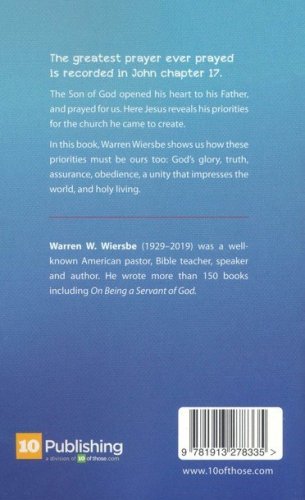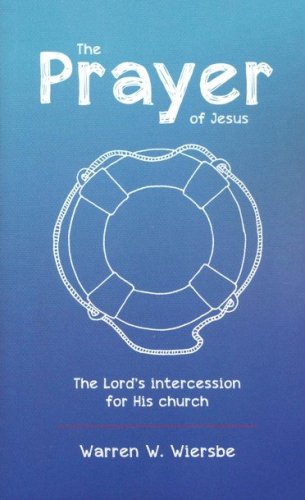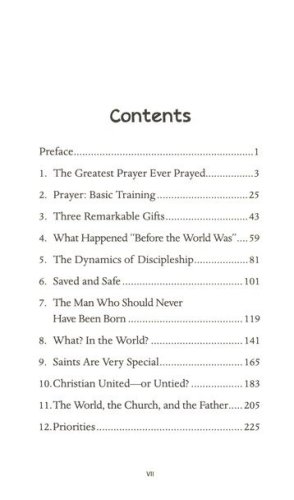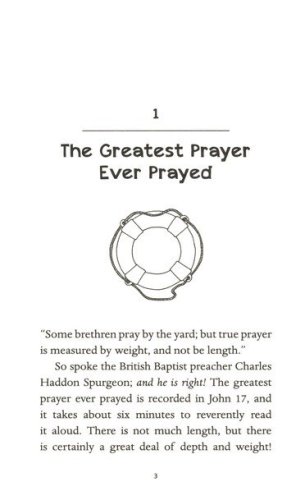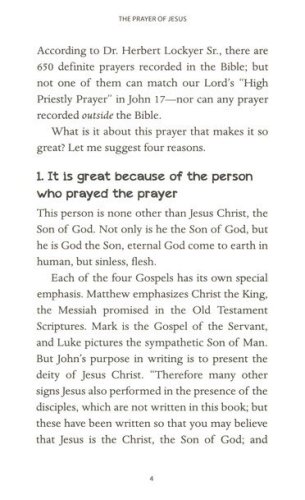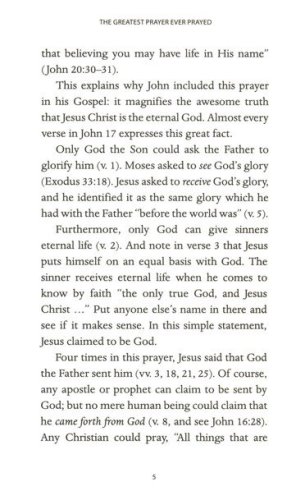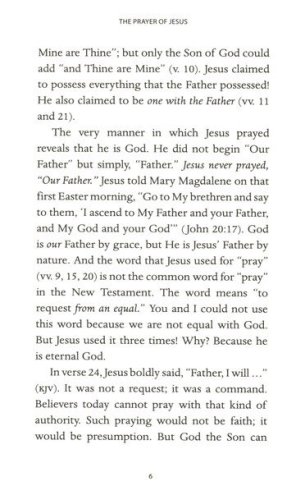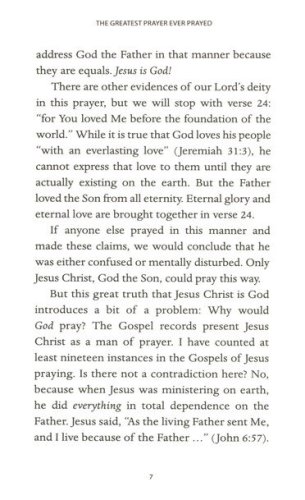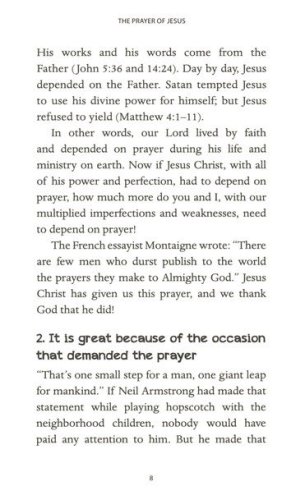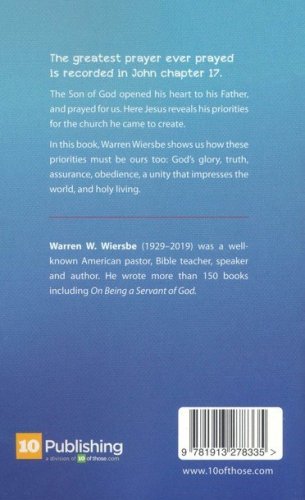 ISBN:

1913278336, 9781913278335

Page count:

208

Published:

2020

Format:

Paperback

Publisher:

10 Publishing

Language:
The greatest prayer ever prayed is recorded in John chapter 17. The Son of God opened his heartto his Father, and prayed for us. Here Jesus reveals his priorities for the church he came to create.
In this book, Warren Wiersbe shows us how these priorities must be ours too: God's glory, truth,assurance, obedience, a unity that impresses the world, and holy living.