---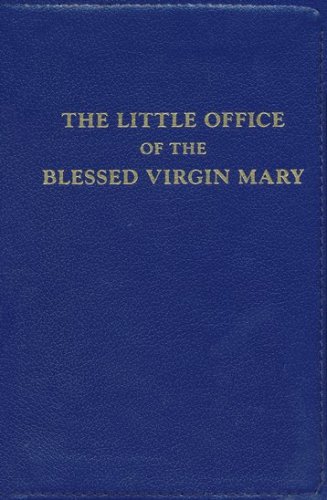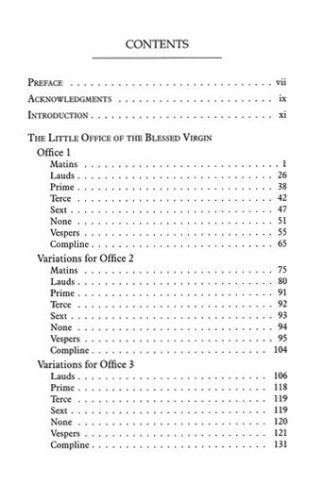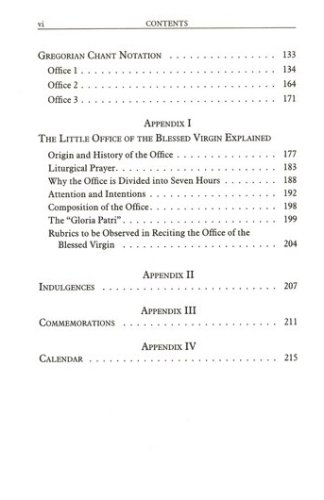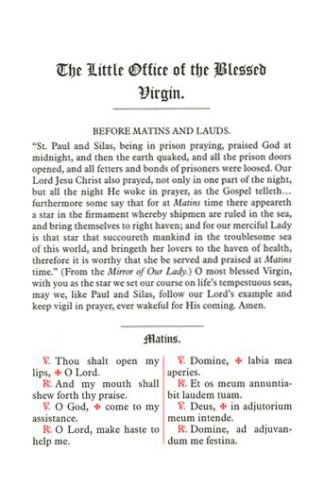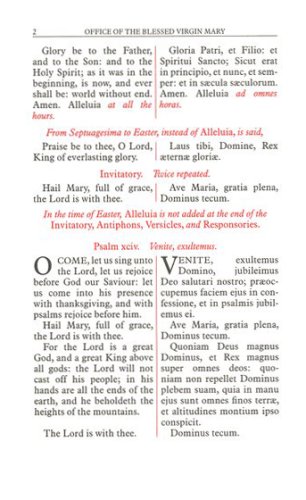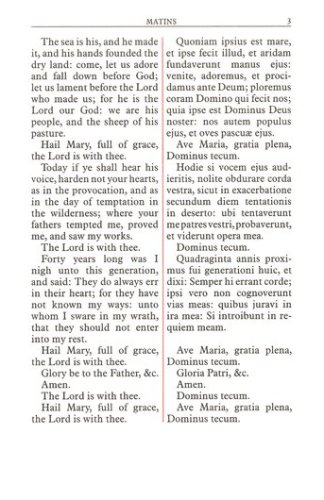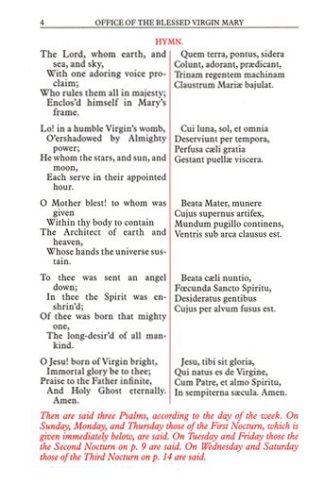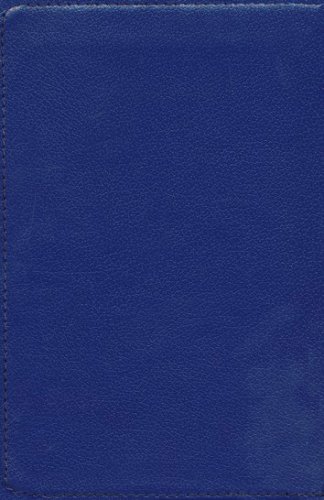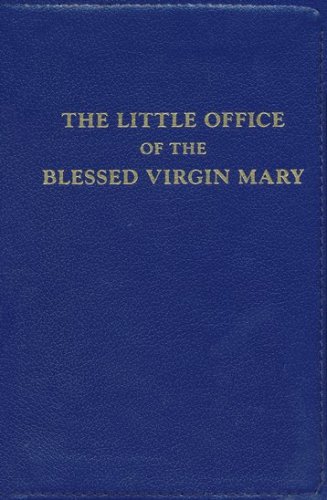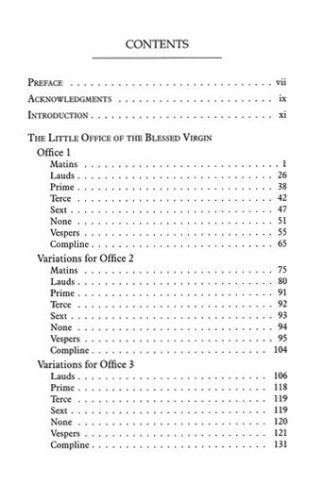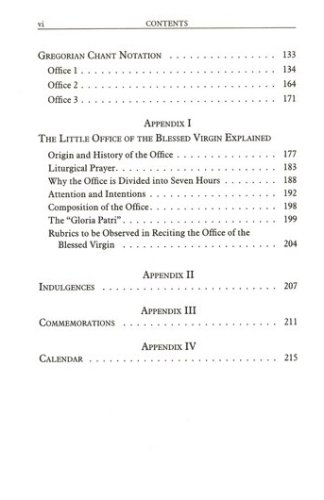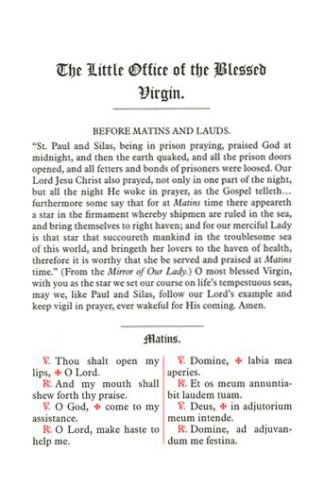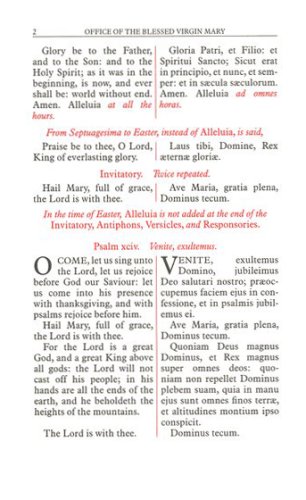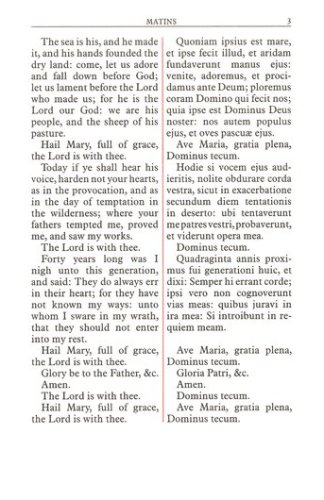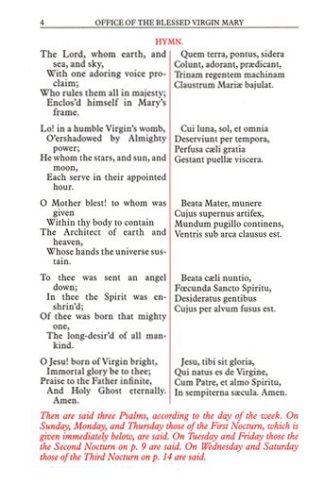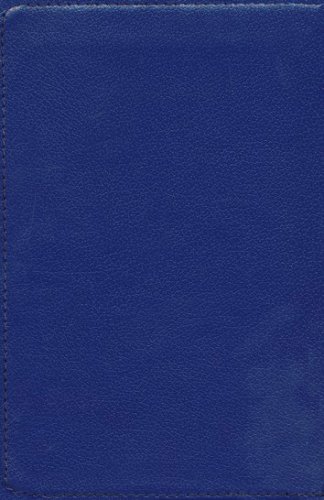 The Little Office of the Blessed Virgin Mary is a shorter form of the Divine Office in honour of the Blessed Virgin Mary. It has long been the Church's daily liturgical prayer to Our Lady, and these hours of praise have been used by Priests, religious and the laity throughout the centuries. Lay people used to flock to the great Cathedrals to publicly recite The Little Office during the Middle Ages, and during the great persecution, when the practice of the Catholic Faith was illegal in Great Britain, Bishop Challoner commended The Little Office to his flock.
Through its psalms, antiphons, readings, responsorials, and prayers the Little Office stresses the role Our Lady played in salvation history, and how through her fiat the divine Word took flesh in her womb and achieved salvation for us all; and how Our Lord granted her the first fruits of the general resurrection in her holy and glorious assumption.
All Catholics are called to a consistent prayer life. For those who do not feel called to recite the Divine Office, but still wish to participate in the liturgical prayer of the Church, or for those who have a particular devotion to the holy Mother of God, there is no finer form of prayer than the Little Office of the Blessed Virgin Mary.