The Last Jihad, The Last Days, The Ezekiel Option – unabridged audio book on MP3-CD
Joel C. Rosenberg
---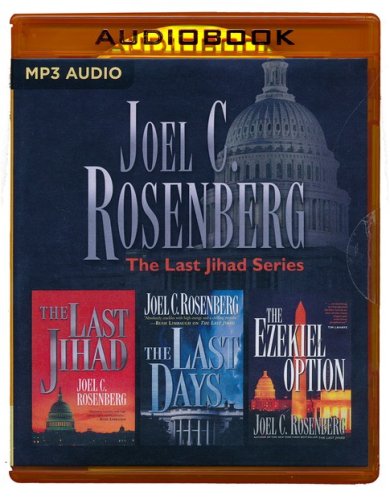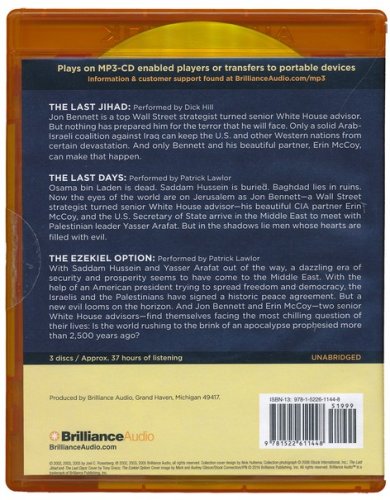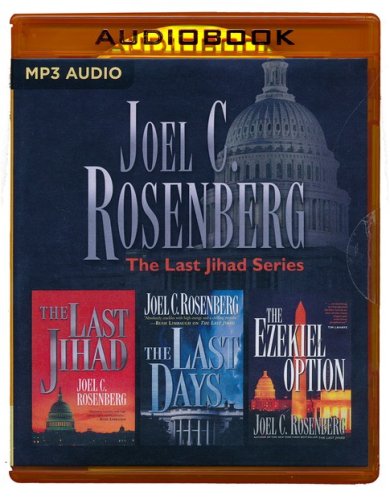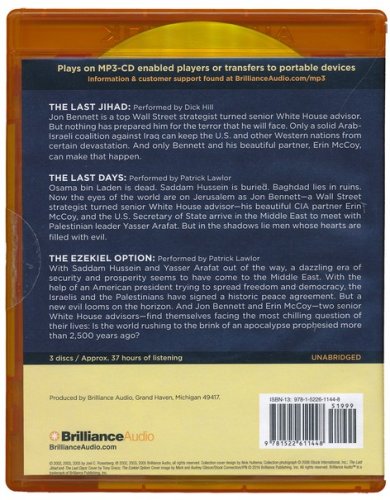 THE LAST JIHAD: Jon Bennett is a top Wall Street strategist turned senior White House advisor. But nothing has prepared him for the terror that he will face. Only a solid Arab-Israeli coalition against Iraq can keep the U.S. and other Western nations from certain devastation. And only Bennett and his beautiful partner, Erin McCoy, can make that happen.
THE LAST DAYS: Osama bin Laden is dead. Saddam Hussein is buried. Baghdad lies in ruins. Now the eyes of the world are on Jerusalem as Jon Bennett – a Wall Street strategist turned senior White House advisor – his beautiful CIA partner Erin McCoy, and the U.S. Secretary of State arrive in the Middle East to meet with Palestinian leader Yasser Arafat. But in the shadows lie men whose hearts are filled with evil.
THE EZEKIEL OPTION: With Saddam Hussein and Yasser Arafat out of the way, a dazzling era of security and prosperity seems to have come to the Middle East. With the help of an American president trying to spread freedom and democracy, the Israelis and the Palestinians have signed a historic peace agreement. But a new evil looms on the horizon. And Jon Bennett and Erin McCoy – two senior White House advisers – find themselves facing the most chilling question of their lives: Is the world rushing to the brink of an apocalypse prophesied more than 2,500 years ago?