The KJV Listener's Audio New Testament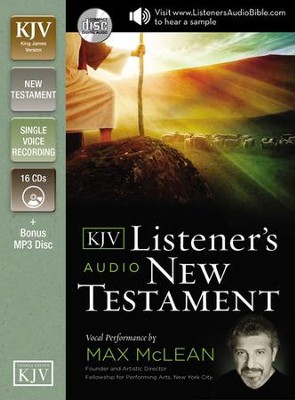 ---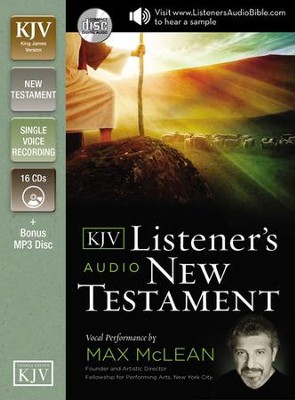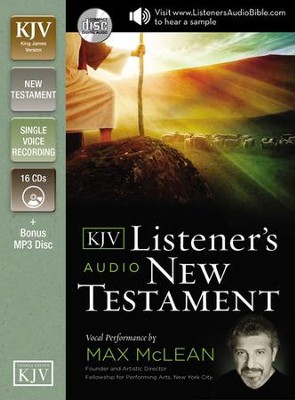 ISBN:

0718078683, 9780718078683

Page count:

0

Published:

2015-11-28

Format:

Compact disc

Publisher:

Thomas Nelson

Language:
This convenient 18-CD set of the majestic King James Version New Testament features the resonate voice of professional dramatist Mac McLean.
Hearing the King James Version New Testament read by professional dramatist Max McLean will inspire every listener with the power and grace of God's Word. More than 80 hours of powerful narration provide listening enjoyment while driving, relaxing at home or anywhere a CD player is available. The handy storage case provides protection and portability for this precious collection of outstanding Bible narrations.
Max McLean has received critical acclaim for his theatrical adaptations of The Screwtape Letters, Mark's Gospel, and Genesis. He is known widely as the narrator of The Listener's Bible (NIV, ESV & KJV) and classic Christian literature including Pilgrim's Progress and Sinners in the Hands of an Angry God. His daily radio program is heard on 700 radio outlets. Max and his wife, Sharon, live in New York City and are active members of Redeemer Presbyterian Church.