The Habit: A History of the Clothing of Catholic Nuns – eBook
Elizabeth Kuhns
---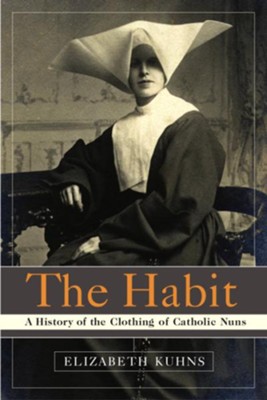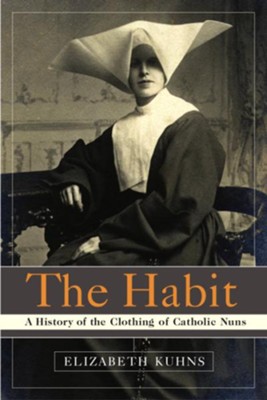 ISBN:

9780307423955, 9780307423955

Page count:

0

Published:

2007-12-18

Format:

DRM Protected ePub

Publisher:

Image

Language:

Author:

Elizabeth Kuhns
Curiosity about nuns and their distinctive clothing is almost as old as Catholicism itself. The habit intrigues the religious and the nonreligious alike, from medieval maidens to contemporary schoolboys, to feminists and other social critics. The first book to explore the symbolism of this attire, The Habit presents a visual gallery of the diverse forms of religious clothing and explains the principles and traditions that inspired them. More than just an eye-opening study of the symbolic significance of starched wimples, dark dresses, and flowing veils, The Habit is an incisive, engaging portrait of the roles nuns have and do play in the Catholic Church and in ministering to the needs of society.
From the clothing seen in an eleventh-century monastery to the garb worn by nuns on picket lines during the 1960s, habits have always been designed to convey a specific image or ideal. The habits of the Benedictines and the Dominicans, for example, were specifically created to distinguish women who consecrated their lives to God; other habits reflected the sisters' desire to blend in among the people they served. The brown Carmelite habit was rarely seen outside the monastery wall, while the Flying Nun turned the white winged cornette of the Daughters of Charity into a universally recognized icon. And when many religious abandoned habits in the 1960s and '70s, it stirred a debate that continues today.
Drawing on archival research and personal interviews with nuns all over the United States, Elizabeth Kuhns examines some of the gender and identity issues behind the controversy and brings to light the paradoxes the habit represents. For some, it epitomizes oppression and obsolescence; for others, it embodies the ultimate beauty and dignity of the vocation.
Complete with extraordinary photographs, including images of the nineteenth century nuns' silk bonnets to the simple gray dresses of the Sisters of Social Service, this evocative narrative explores the timeless symbolism of the habit and traces its evolution as a visual reflection of the changes in society.