The Great Poems of the Bible: A Reader's Companion with New Translations – eBook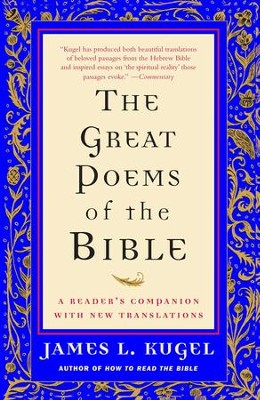 ---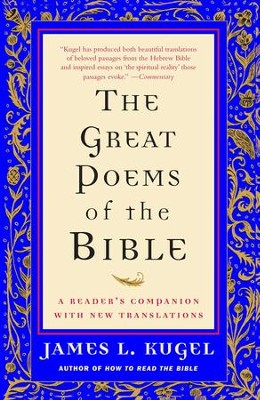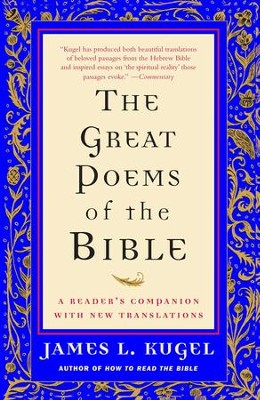 ISBN:

9781451689082, 9781451689082

Page count:

0

Published:

2012-04-24

Format:

DRM Protected ePub

Publisher:

Free Press

Language:
From the Psalms to the Prophets, from job to Ecclesiastes, much of the Bible is written in poetry. The poems of the Bible include some of its best known and most beloved passages: "The Lord is my shepherd," "Let justice roll down like waters," "By the rivers of Babylon," "Remember your Creator," "Arise, shine, for thy light is come!" These poems live in the hearts of those who are familiar with the Bible and offer rich rewards to anyone who is approaching the world's greatest book for the first time.
In The Great Poems of the Bible, Harvard scholar James Kugel presents original translations of the most beautiful and important poems of the Scripture. Taken together, these poems represent the very essence of the Hebrew Bible. Reading them one after another is like taking a guided tour through Scripture, meeting firsthand some of its most important teachings and opening the way to an understanding of the Bible as a whole.
Each poem is accompanied by an eloquent and accessible explanation of the poem's language, and a reflection on its meaning. These learned, compact essays introduce readers to the broader spiritual world of ancient Israel. What did people in biblical times believe about God? Where is a person's soul located and what does it do? Is there an afterlife? How does one come to "know" God? Why wasn't Eve meant to be Adam's "helpmate" (Kugel shows how this was just a translator's slip-up), and what does the Bible have to say about the role of women?
Kugel's sparkling translations of the poems, together with the fascinating insights that accompany them, distill the very best that the Bible and modern scholarship have to offer. Kugel brings new life to some of history's greatest poems, and offers a new look at a Bible we thought we already knew. Here, in one volume, is a "Bible's bible" that belongs in every home.