The Flirtation Experiment Workbook: 30 Acts Toward Far More Laughter, Romance, Passion, and A Deeper Heart Connection with Your Husband – eBook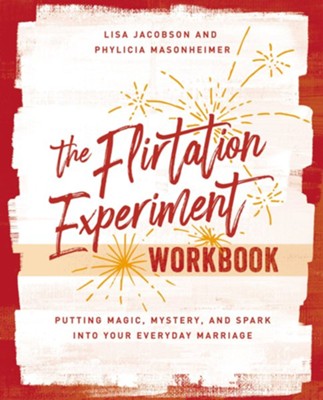 ---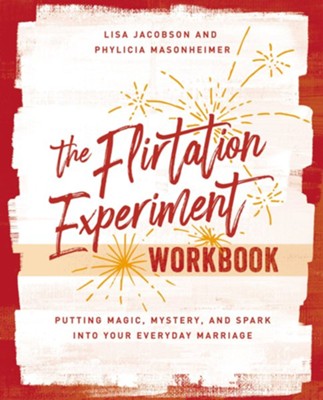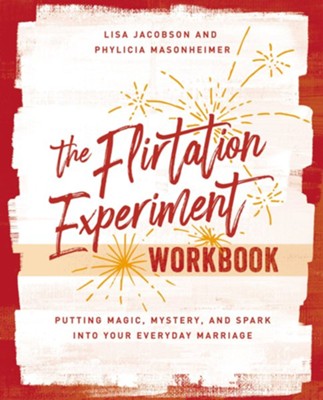 ISBN:

9780310140986, 9780310140986

Page count:

0

Published:

2021-12-07

Format:

DRM Protected ePub

Publisher:

Thomas Nelson

Language:
Taking the tangible ideas that coauthors Lisa Jacobson and Phylicia Masonheimer laid out in their book, this companion workbook puts you in control of the experiment and gives you the tools to renew your romance with your spouse.
Do you remember the spark and mystery you shared when you and your husband were still dating? That kind of exciting, loving interaction and intimacy doesn't have to end with marriage, but it does for so many couples.
So what is the secret to a happy, thriving marriage, where the fire of romance and close friendship doesn't fade? The answer may be different for different couples, but this workbook will validate every woman in any stage of their marriage journey who wants more than to read about what worked for someone else…
The Flirtation Experiment Workbook allows you to conduct your own experiments and makes space for you to take action (and notes!) on your marriage journey's romance, passion, and heart-connection.
Each of its six sessions includes:
Five separate experiments (for each session) that run in the same order as the book.Space for notetaking and brainstorming your own flirtatious ideas.Wrap-up questions that will help you reflect on how your experiment went and how you might improve it.
Also includes a Husband Appendix, which allows husbands to take an active part.
Sessions include:
Love RejoicesLove ProtectsLove TrustsLove HopesLove PerseveresLove Never Fails
Best used in tandem with The Flirtation Experiment book (9780785246886), sold separately.