The Empty Nest: Finding Hope in Your Changing Job Description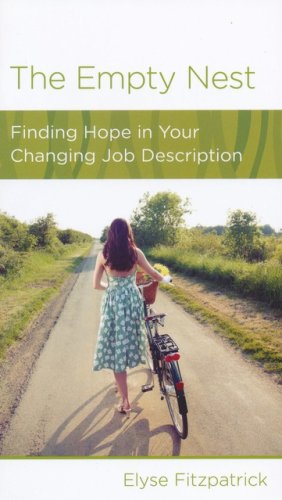 ---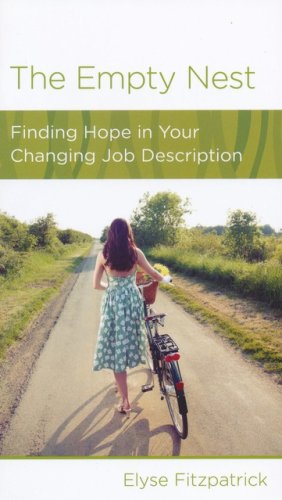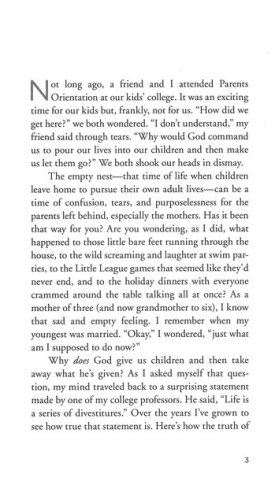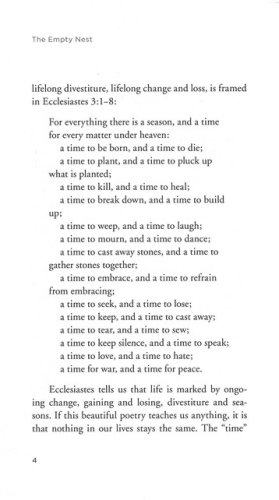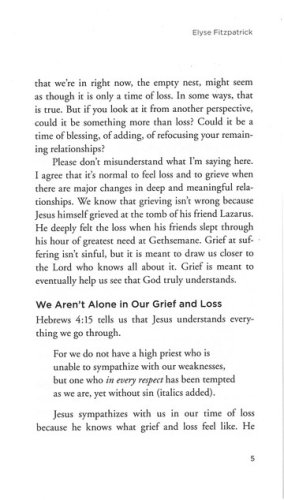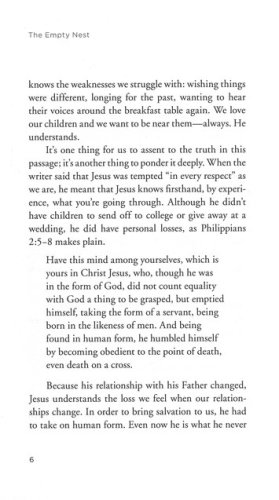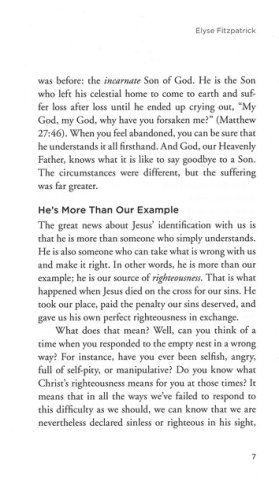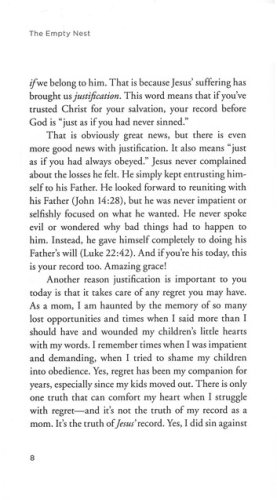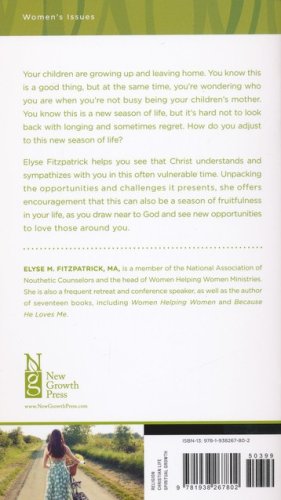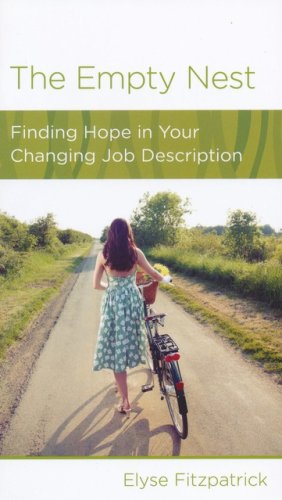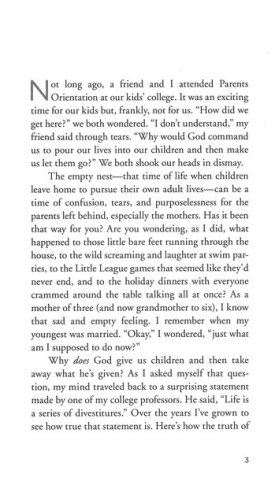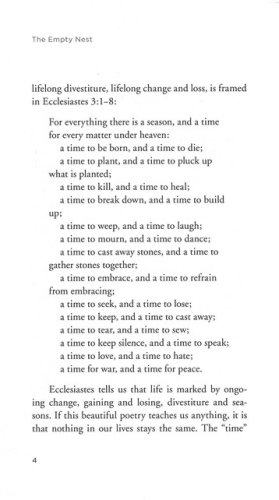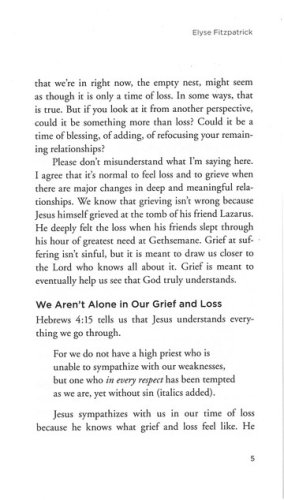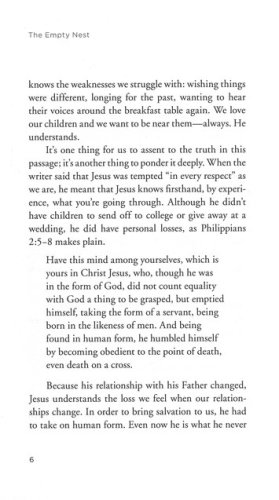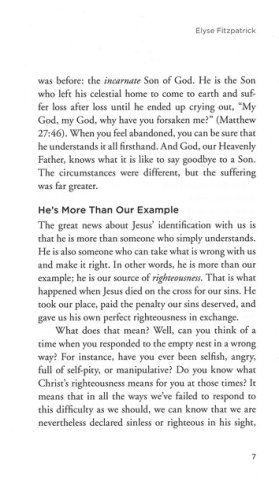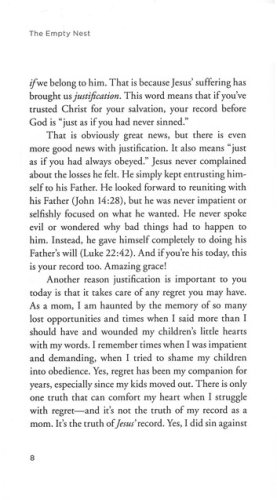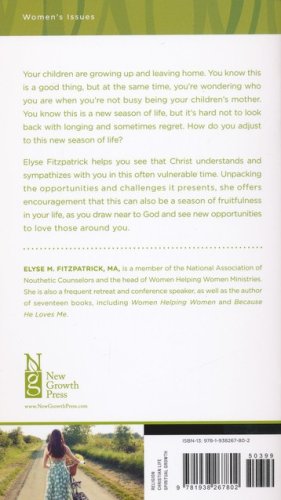 ISBN:

193826780X, 9781938267802

Page count:

24

Published:

2012

Format:

Paperback

Publisher:

New Growth Press

Language:
Your children are growing up and leaving home. You know this is a good thing, but at the same time, you're wondering who you are when you're not busy being your children's mother. You know this is a new season of life, but it's hard not to look back with longing and sometimes regret. How do you adjust to this new season of life?
Elyse Fitzpatrick helps you see that Christ understands and sympathizes with you in this often vulnerable time. Unpacking the opportunities and challenges it presents, she offers encouragement that this can also be a season of fruitfulness in your life, as you draw near to God and see new opportunities to love those around you.