---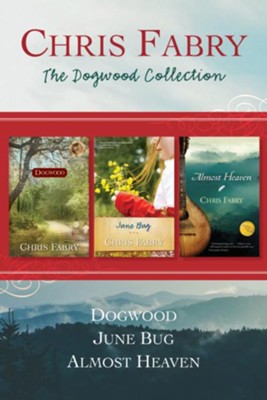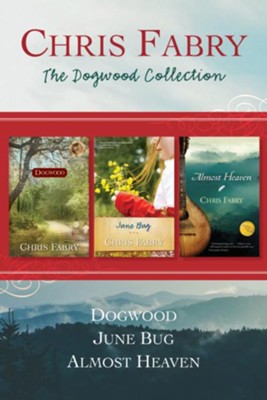 ISBN:

9781496417015, 9781496417015

Page count:

0

Published:

2016-03-11

Format:

DRM Protected ePub

Publisher:

Tyndale House

Language:

Author:

Chris Fabry
The Dogwood Collection bundles three of Chris Fabry's beloved contemporary fiction titles into one e-book for a great value!
Dogwood (2009 Christy Award winner):
In the small town of Dogwood, West Virginia, Karin has buried her shattered dreams by settling for a faithful husband whose emotional distance from her deep passions and conflicts leaves her isolated. Loaded with guilt, she tries to raise three small children and "do life" the best she can. Will returns to Dogwood intent on pursuing the only woman he has ever loved—only to find there is far more standing in his way than lost years in prison. The secrets of Will and Karin's past begin to emerge through Danny Boyd, a young boy who wishes he hadn't survived the tragedy that knit those two together as well as tore them apart. The trigger that will lay their pain bare and force them to face it rather than flee is the unlikely figure of Ruthie Bowles, a withered, wiry old woman who leads Karin so deep into her anger against God that it forces unexpected consequences.
June Bug (Now a Lifetime original movie titled Child of Grace):
"I believed everything my daddy told me until I walked into Wal-Mart and saw my picture on a little poster . . ." For as long as she can remember, June Bug and her father have traveled the back roads of the country in their beat-up RV, spending many nights parked at Wal-Mart. One morning, as she walks past the greeter at the front of the store, her eyes are drawn to the pictures of missing children, where she is shocked to see herself. This discovery begins a quest for the truth about her father, the mother he rarely speaks about, and ultimately herself. But when her father's past catches up with them, forces beyond his control draw them back to Dogwood, West Virginia, down a winding path that will change their lives forever.
Almost Heaven (2011 ECPA Christian Book Award winner for fiction / 2011 Christy Award Winner for contemporary standalone novel):
Billy Allman is a hillbilly genius. People in Dogwood, West Virginia, say he was born with a second helping of brains and a gift for playing the mandolin but was cut short on social skills. Though he'd gladly give you the shirt off his back, they were right. Billy longs to use his life as an ode to God, a lyrical, beautiful bluegrass song played with a finely tuned heart. So with spare parts from a lifetime of collecting, he builds a radio station in his own home. People in town laugh. But Billy carries a brutal secret that keeps him from significance and purpose. Things always seem to go wrong for him. However small his life seems, from a different perspective Billy's song reaches far beyond the hills and hollers he calls home. Malachi is an angel sent to observe Billy. Though it is not his dream assignment, Malachi follows the man and begins to see the bigger picture of how each painful step Billy takes is a note added to a beautiful symphony that will forever change the lives of those who hear it.