The Bible Year Leader Guide: A Journey Through Scripture in 365 Days – eBook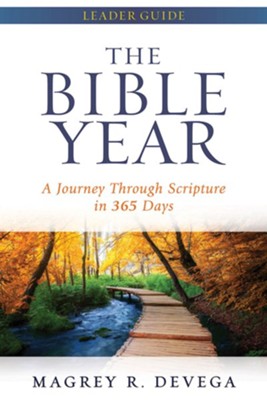 ---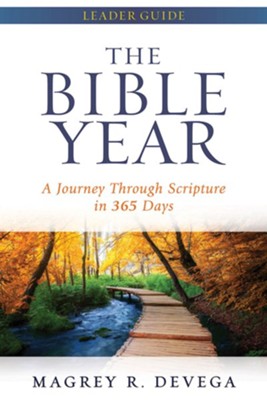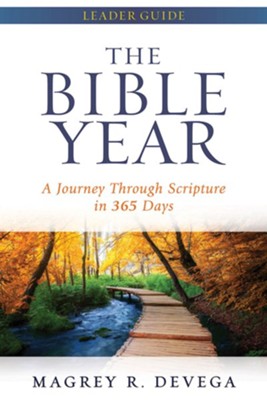 ISBN:

9781791023447, 9781791023447

Page count:

0

Published:

2021-10-19

Format:

DRM Protected ePub

Publisher:

Abingdon Press

Language:
The Bible. 365 days. You. Yes, you!
Not the type to sit down and read the entire Bible? Yes, the goal is to read the whole Bible in a year, but think about it in terms of smaller, daily goals. Think about a commitment to read a short selection from the Bible plus a concise devotional every day. You can do that – especially since The Bible Year has it all mapped out for you day by day.
Plus, you'll also get summaries of key themes and ideas to help you better digest and understand your readings. So you're not just reading verse after verse, you're enriching your spiritual life, developing a deeper faith and forming a closer connection to God and to each other.
The Bible Year is also a wonderful way for small groups or even individuals to grow closer to God, while providing a common thread that will promote new and deeper friendships among members.
The Leader Guide contains 52 weeks of small group sessions based on the readings. Each session follows a concise, simple, and consistent lesson plan with discussion questions on the scriptures and instructions for using the videos if desired. Additional resources sold separately include a Devotional for every-day use and a Pastor's Guide for a church-wide emphasis.
Daily Bible goals start here!
Praise for The Bible Year
When it comes to read-through-the-Bible-in-a-year programs, The Bible Year is a game changer. Packed with devotionals, discussion guides, and resources for pastors, this beautifully written book makes journeying through Scripture less daunting and more rewarding. It's the perfect companion for those who wish to read through the Bible for the first time or those seek to go deeper in their study of Scripture together with others.
– Ryan P. Bonfiglio, Director of the Candler Foundry and Assistant Professor of Old Testament, Candler Theological Seminary
With a pastor's devotion to God and the people he serves, deVega has structured a truly helpful guide for reading the Bible in the span of a year. The thoughtful format is well designed to encourage steady progress in reading, and provoke thoughtful reflection. Brief section summaries allow the reader to stay on top of the larger story line, and thoughtful questions and blank spaces support a meditative encounter. This book is a welcome gift for anyone who wants to grow in faithfulness and devotion.
– Melody D. Knowles, Vice President of Academic Affairs and Associate Professor of Old Testament, Virginia Theological Seminary