The Aspiring Leader's Guide to the Future: 9 Surprising Ways Leadership is Changing – eBook
Clay Scroggins
---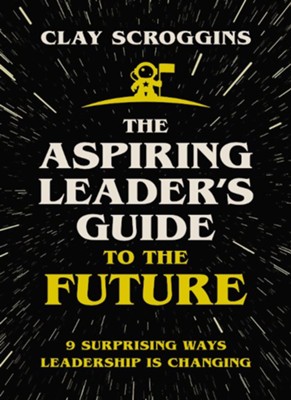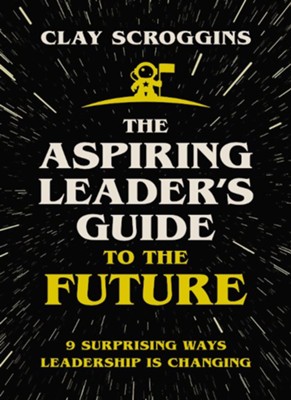 ISBN:

9780310124467, 9780310124467

Page count:

0

Published:

2022-01-11

Format:

DRM Protected ePub

Publisher:

Zondervan

Language:

Author:

Clay Scroggins
You may not hold a position of leadership or think of yourself as a leader. But if you want to create, change, or impact the world around you—even in a modest way—then you're guided by a leader's impulse and shaped by a leader's principles.
You are an aspiring leader.
But the fact is that you've come to this role at a time when leadership—like everything else—is rapidly changing…and too many leaders are addressing the problems of today and tomorrow with the style and substance of yesterday's leadership. We need an update.
In The Aspiring Leader's Guide to the Future, Clay Scroggins (author of How to Lead When You're Not in Charge) explores nine new principles of leadership that will help leaders adapt to a changing world and work culture, such as:
Today's leaders lean into vulnerability.Today's leaders develop relationships primarily around trust.Today's leaders celebrate the successes of others.
These may seem like counter-intuitive principles, but they provide a new way forward for leaders and teams and will prove versatile in the event of change and durable in the face of conflict. With humor and a pastor's candor, Clay will show you why the old ways need updating and what developing new leadership skills could look like for your future.
To be clear, the author of this book does not know the future. If he did, he would have used his talents on sports betting or stock trading. What he does know is that yesterday's leadership axioms are today's myths and what that means. The way forward requires an understanding of the past, a conviction of what's at stake today, and a vision for how different tomorrow will be.
You don't have to be a young entrepreneur with big dreams or someone looking to land a leadership role just to be considered an aspiring leader. You are one now. And by developing your skills for the future, you can become today's version of a leader worth following.