Ten Evenings with God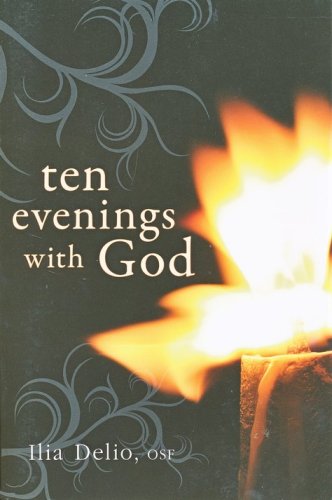 ---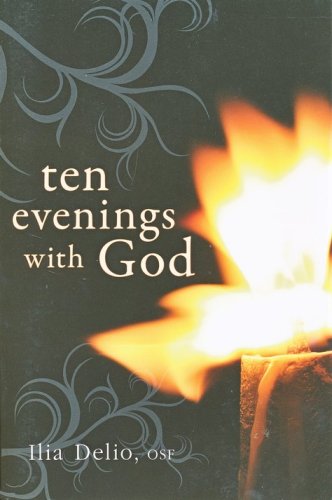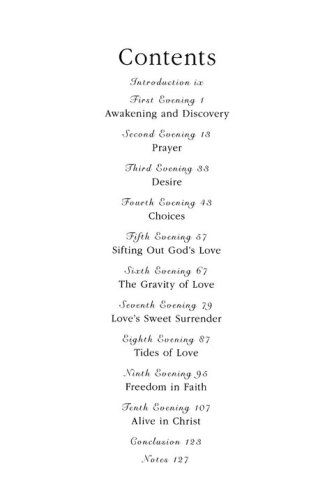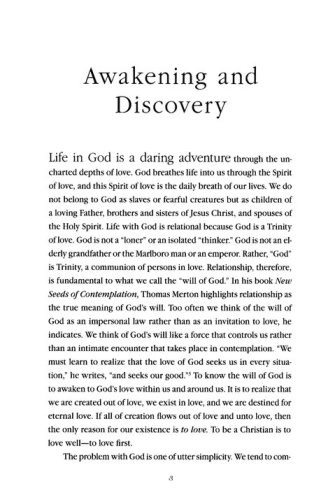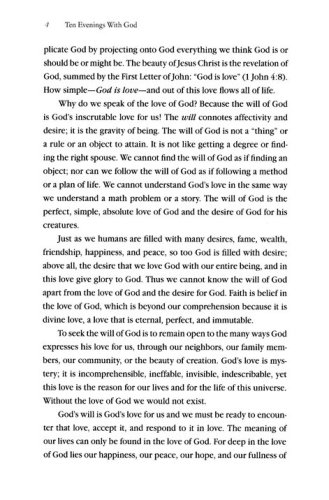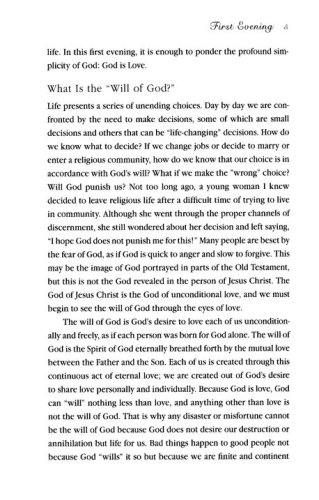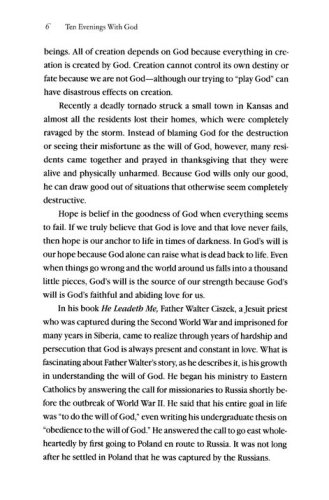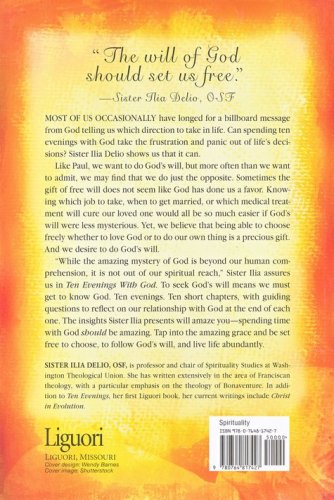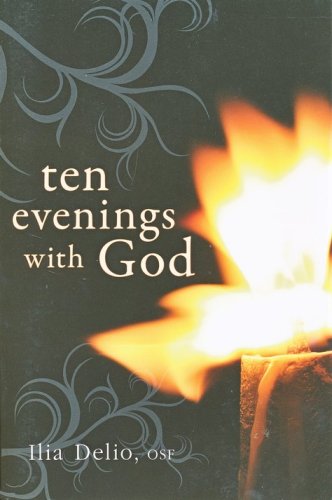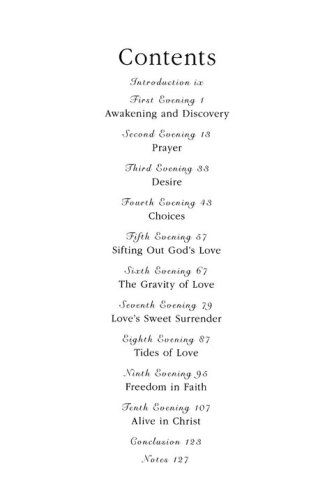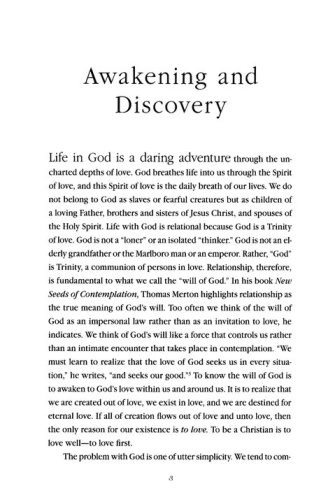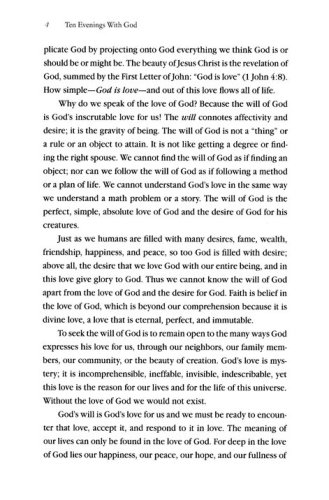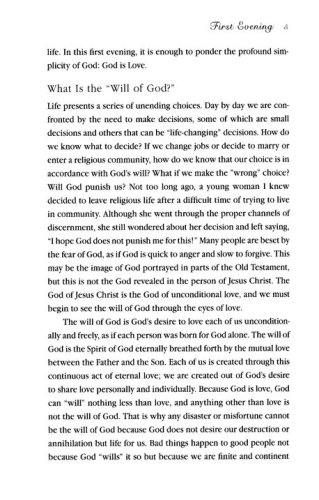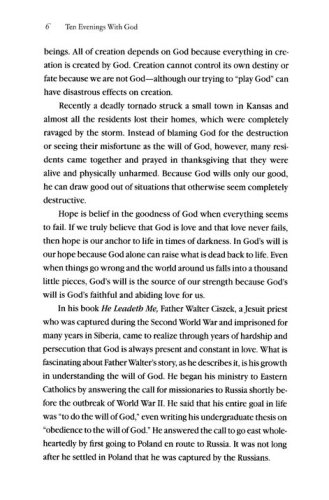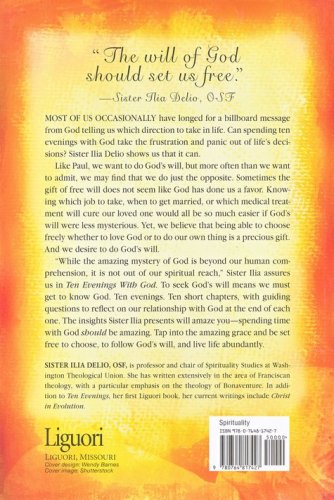 ISBN:

0764817426, 9780764817427

Page count:

144

Published:

2008-09-01

Format:

Paperback

Publisher:

Liguori Publications

Language:
Sometimes the gift of free will does not seem like God has done us a favor. God has given us free will, but what is God's will in our lives? To seek God's will, we must get to know God. This book helps us to explore the will of God not as an end in itself, but as the path to freedom; not the freedom of autonomy, but the freedom of love.
The author takes the reader on a lovely journey through ten evenings with God and examines prayer as a relationship with God, the importance of solitude for listening to God, and the use of the senses in discerning God's presence in our lives. Each of the ten chapters deals with a different way to see God's will, including understanding that God's love is the foundation for His will. Each chapter ends with guiding questions designed to help readers reflect upon their relationship with God.
Everyone must make hard choices in life, and sometimes it is difficult to understand God's will when making life-changing decisions. This book reinforces the simple fact that God is love and out of this love flows all of life.
Paperback