Teens Talk Getting… to College-101 True Stories from Kids
Jack Canfield
---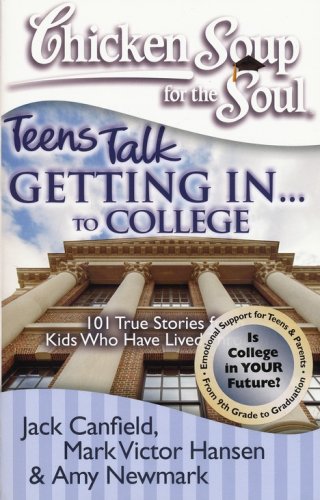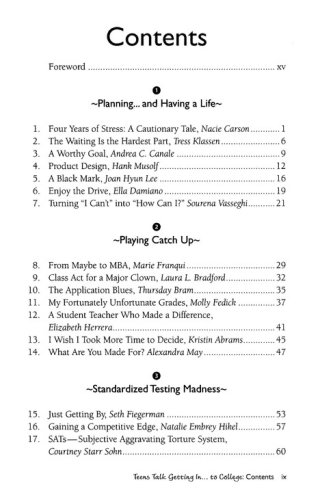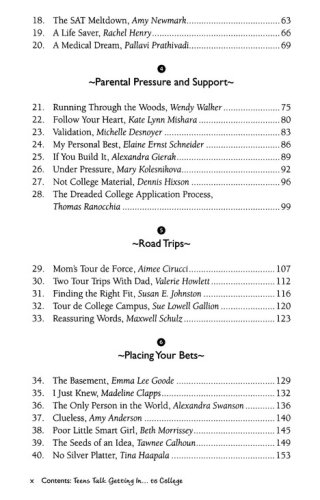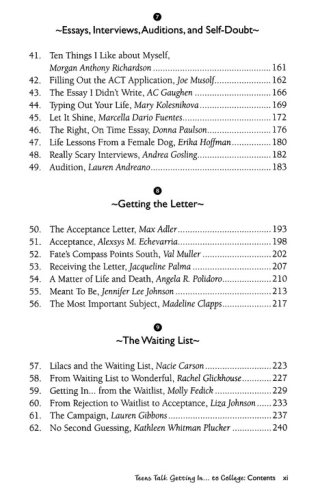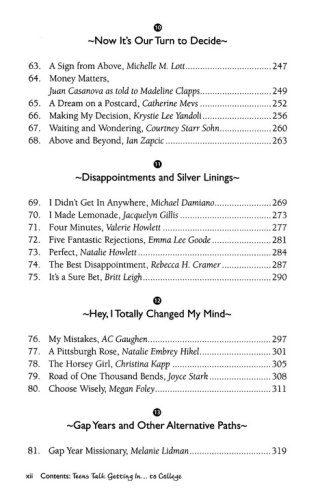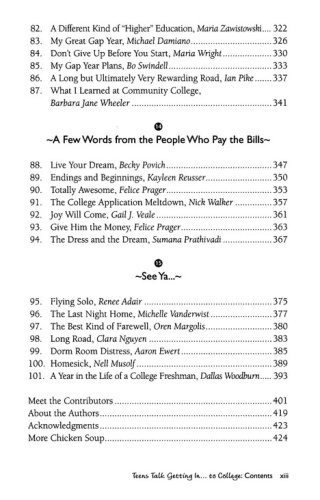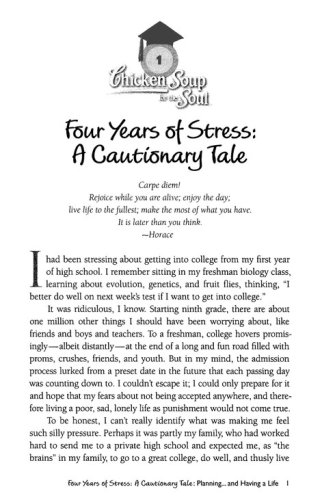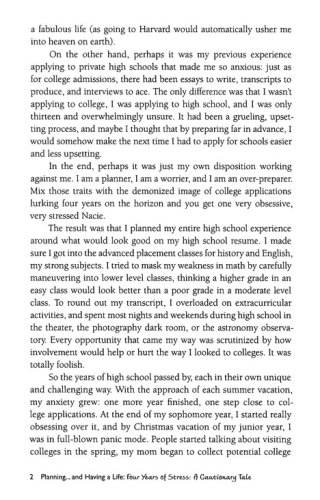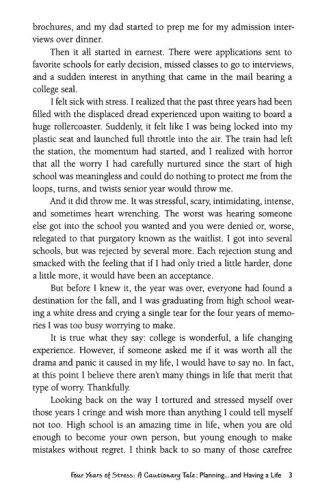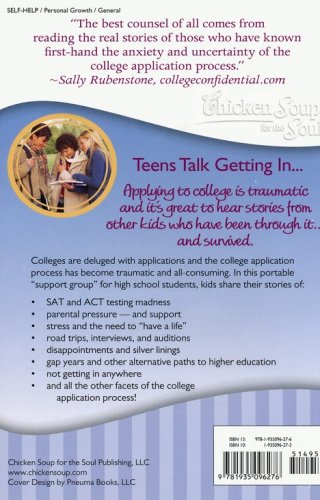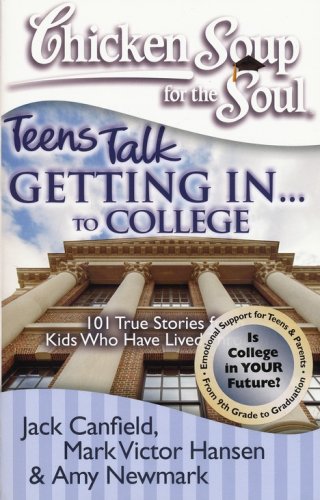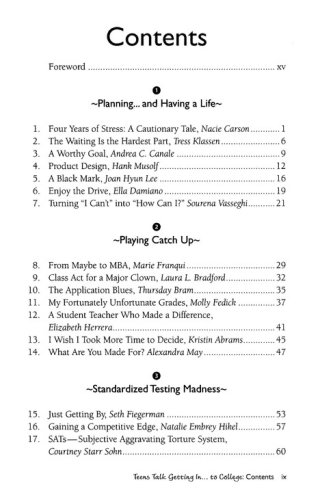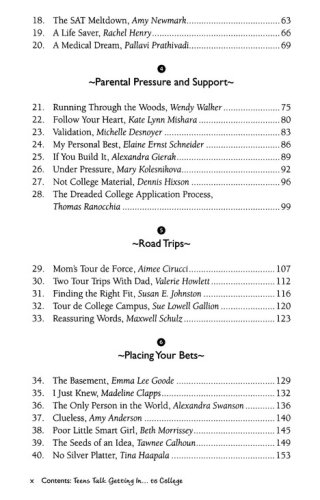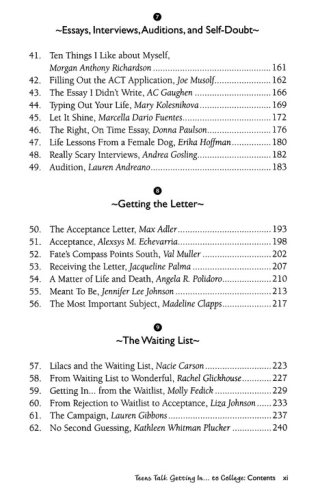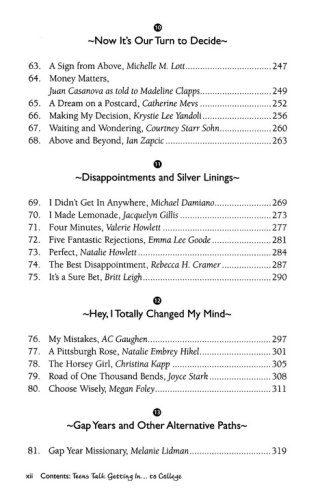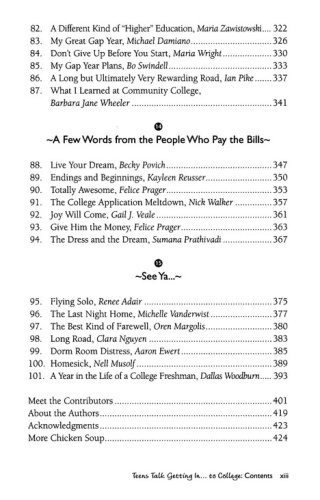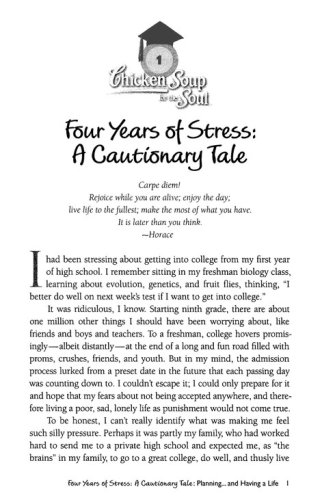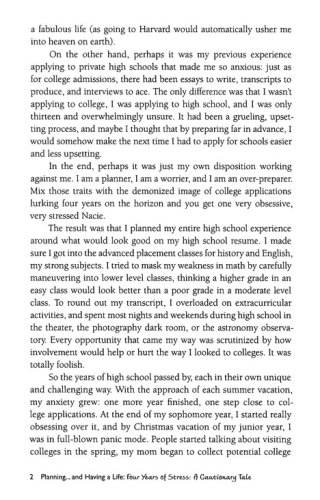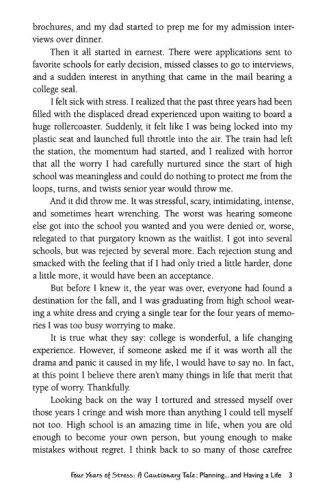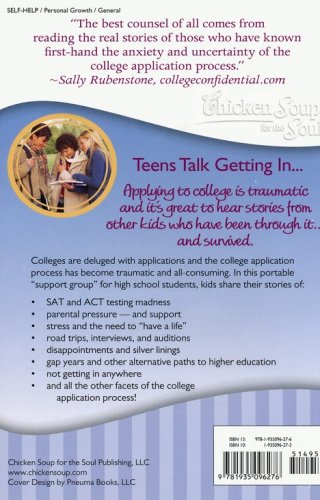 Applying to colleges is stressful, and teens will appreciate reading these stories from other kids who been through it and understand the anxiety and uncertainty of the process.
Colleges are deluged with applications and the college application process has become traumatic and all-consuming. In this portable "support group" for high school students, kids share their stories of:
SAT and ACT testing madness parental pressure — and support stress and the need to "have a life" road trips, interviews, and auditions disappointments and silver linings gap years and other alternative paths to higher education not getting in anywhere and all the other facets of the college application process!