---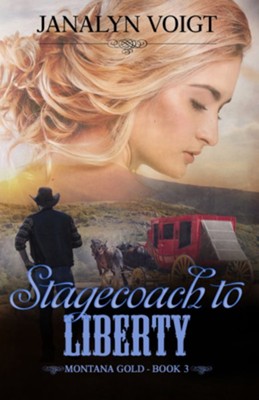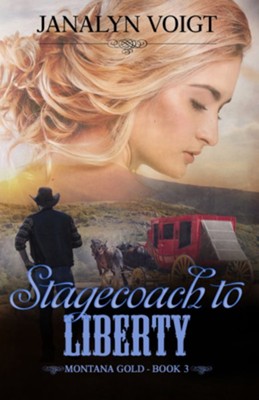 Elsa Meier, a talented young Hessian girl who plays the hurdy-gurdy and dances, signs a contract to entertain miners in the Wild West. Elsa travels to America in the company of Miles and Alicia Peabody, the brother and sister who persuaded her mother to allow her to go. Elsa hopes for freedom and the chance to send money home to help her family. Instead she comes to the attention of a wealthy and unscrupulous man. On a stagecoach traveling into Montana Territory, Elsa conveys her peril to a handsome stranger with an Irish accent.
Con Walsh, on a quest to find the truth about himself, stumbles into a dangerous situation involving a frightened young woman in need of rescue. Despite his own pressing troubles, he finds that her own safety matters to him more than his own.
Set in Montana during its gold rush — a time troubled by outlaws, corruption and vigilante violence, Stagecoach to Liberty explores faith, love, and courage in the wild west. This story can stand alone or continue the saga that began with Hills of Nevermore and Cheyenne Sunrise.