Space Patrol Collection, Volume 1 – 12 Half-Hour Original Radio Broadcasts (OTR) on CD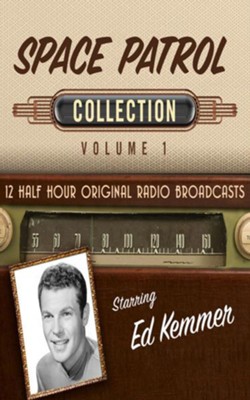 ---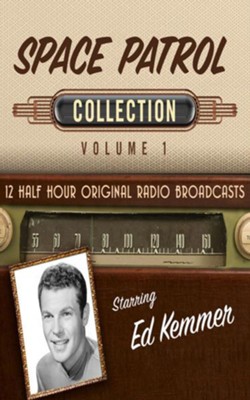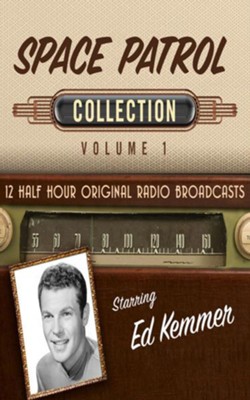 ISBN:

1543661149, 9781543661149

Page count:

0

Published:

2017-10-24

Format:

Compact disc

Publisher:

Brilliance Audio

Language:
Space Patrol began as a television show in 1950 and was an overnight sensation. The series followed the 30th-century interplanetary exploits of Commander-in-Chief Buzz Corry of the United Planets Space Patrol and his young sidekick Cadet Happy. Together they thwarted evildoers wanting to take over the Universe. The show was targeted to children, but attracted a sizable adult audience. A radio series soon followed with the same cast performing on both the TV and radio shows. Commander Corry was portrayed by Ed Kemmer and Cadet Happy was Lyn Osborn. As was common at the time, some of the villains had Russian or German-sounding accents. Corry and his allies were aided by such sci-fi gadgets as ray guns, miniature space-o-phones and atomolights. Space Patrol was sponsored for most of its run by Ralston/Purina and lasted on television until 1954 and on radio until 1955.
Enjoy 12 half-hour episodes from this fun and exciting sci-fi radio series.
10-25-52 The Hole in Empty Space
12-6-52 The Space Shark
12-13-52 The Search for Asteroid X
1-10-53 The Sleepwalker
5-16-53 The Secret of Sub-Level Seven
5-23-53 Treachery in Outer Space
6-20-53 The Indestructible Germ
6-27-53 The Treasure of Planetoid Sixty
8-1-53 The Sleeping Demon of Saturn
8-8-53 Trouble Aboard the Supernova
8-15-53 Peril Over Jupiter
8-22-53 The Menace of Planet X