Serve the Community of the Church: Christians as Leaders and Ministers
Andrew D. Clarke
---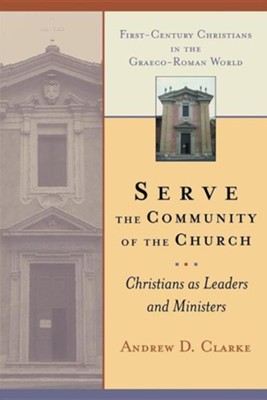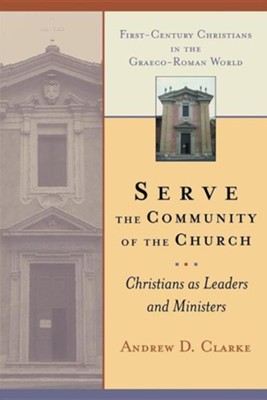 Serve the Community of the Church, the second volume in the First-Century Christians in the Graeco- Roman World series, explores the nature of organization and leadership roles in the first-century Christian community, especially as they were variously taught by Paul and practiced in the earliest congregations.
Drawing from ancient source material as well as from the New Testament, Andrew Clarke describes the theories and practices of organization and leadership in key areas of first-century Graeco-Roman society — the city, the colony, voluntary associations, Jewish synagogues, the family — and discusses the extent to which these models influenced the first Christians in defining their own communities. Clarke then turns to the Christian community itself, discussing how Paul, through correspondence with a number of congregations, laid out important parameters for leadership that he considered appropriate to the new Christian context. Some of these parameters, Clarke shows, were defined in express contrast to the patterns of leadership widely practiced in Graeco-Roman society and occasionally also in the early Christian communities.
Providing a fascinating look at the social and historical background of the New Testament, this volume is also important for its discussion of a subject that has implications for the organization of church life in our own time.