Say Yes to What's Next: How to Age with Elegance and Class While Never Losing Your Beauty and Sass!
Lori Allen
---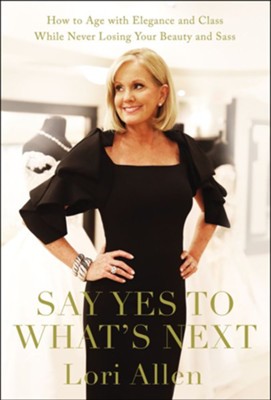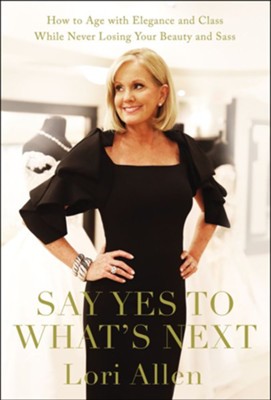 ISBN:

0785234136, 9780785234135

Page count:

240

Published:

2020-07-14

Format:

Hardcover

Publisher:

Thomas Nelson

Language:

Author:

Lori Allen
Women today are facing so much uncertainty—about life and the future. The need to pivot is stronger than ever, but many of us feel powerless to change or simply don't know how to take that essential first step. For Lori Allen, business owner, breast cancer survivor, and star of TLC's Say Yes to the Dress: Atlanta, these vital life lessons are the inspiration for her new book. Say Yes to What's Next is more than just a guide for our best tomorrows, it's the beginning of a life-makeover movement for women of all ages.
Lori Allen's advice stems from the ups and downs of her personal life: from building one of the biggest and busiest bridal megasalons in the country to navigating her position in the sandwich generation and caring for a husband battling cancer during her breast cancer diagnosis and treatment. Lori shares her life experiences with confidence, wisdom, and her signature humor to model how today's women—especially those of us approaching age fifty and beyond—can live out the coming years as the best of our lives.
Whether you're feeling invisible, ignored, or like your voice doesn't matter, or you're simply uncertain about what's next, Lori offers advice on what to do, what not do, and how to see your way through the unexpected.
In Say Yes to What's Next, Lori addresses crucial issues, such as
how to pivot, embrace the unexpected, and live out your passionhow to practice essential self-care that enriches your mind, body, and spirithow to make space for yourself and your priorities while still being a caring partner, parent, and friendhow to maintain a close circle of girlfriends at every age and stage of lifehow to take charge of your money and attain financial freedom and security
Say Yes to What's Next is a life makeover and therapy session all in one, as Lori helps women from all walks of life shape their futures with confidence, style, and sass. This is your opportunity to get real with yourself, to give yourself the truest form of self-care by putting yourself first. Discover your potential by saying yes to what's next.