Reasoning From The Scriptures with The Jehovah's Witnesses, Updated and Expanded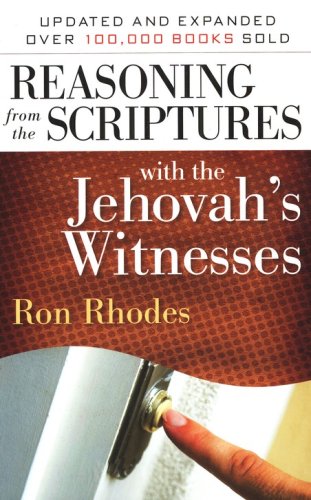 ---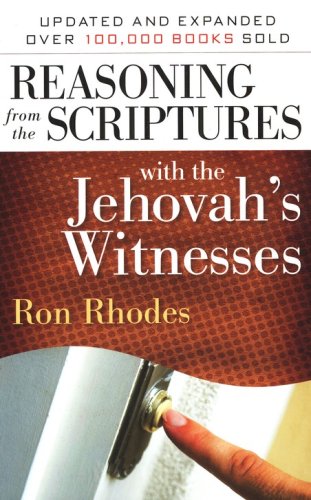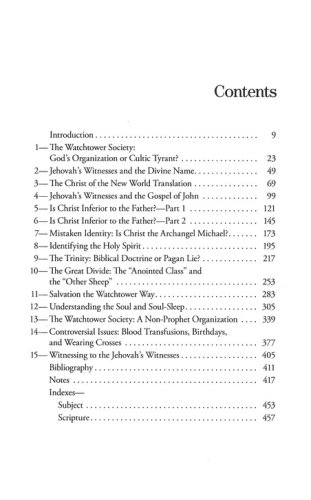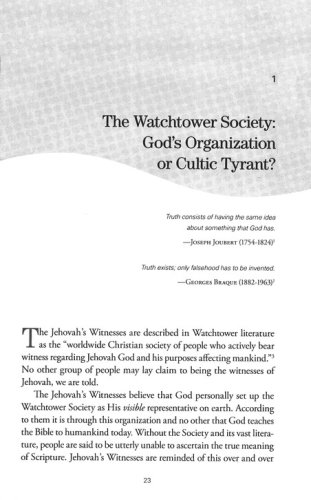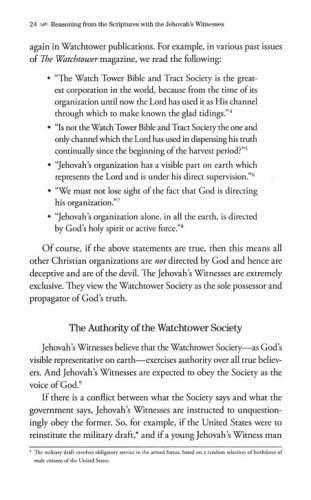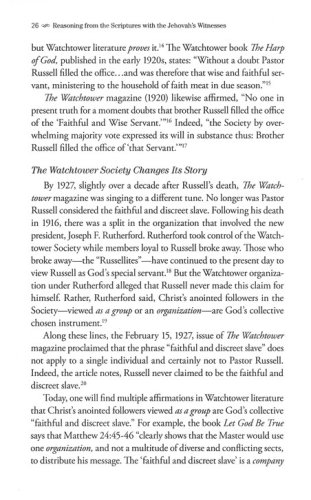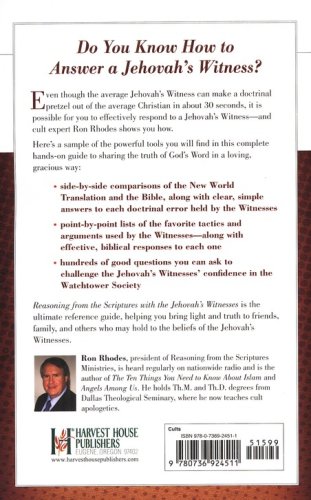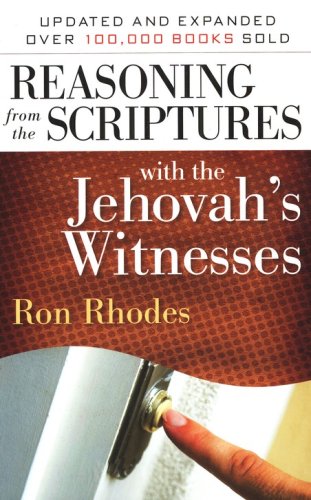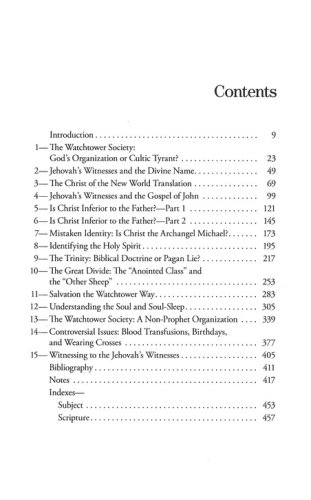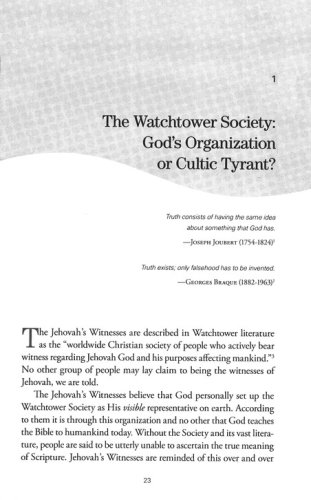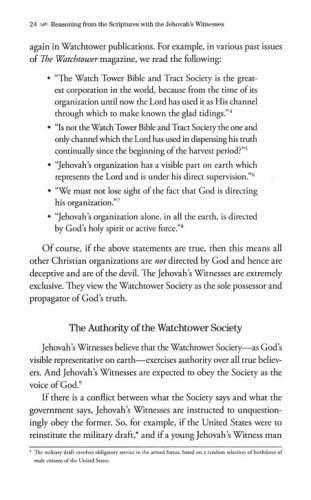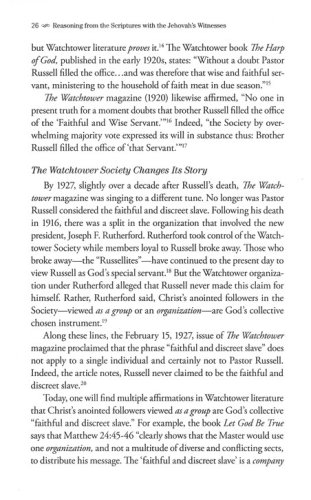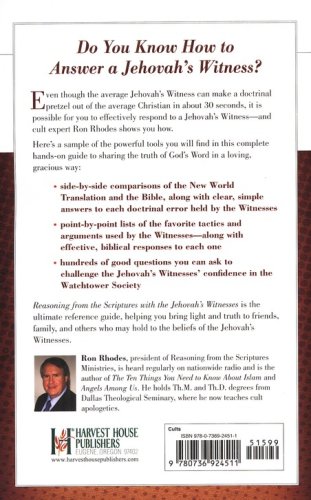 ISBN:

0736924515, 9780736924511

Page count:

444

Published:

2009-07-01

Format:

Paperback

Publisher:

Harvest House Publishers

Language:
Christians have great news to offer Jehovah's Witnesses. In this revised and updated version of the top-selling Reasoning from the Scriptures with the Jehovah's Witnesses (more than 90,000 copies sold), author and Bible expert Ron Rhodes helps readers delve into the Bible and use practical tools to share God's truths with those who come calling.
Convenient side-by-side comparisons of the New World Translation and the Bible, along with answers to each doctrinal error espoused by the WitnessesPoint-by-point lists of the favorite tactics and arguments used by the Witnesses—along with effective, biblical responses to eachQuestions you can ask to challenge the Jehovah's Witnesses' confidence in the Watchtower Society
With easy-to-understand helps, concise information, direct comparisons of beliefs, and a compassionate presentation, this resource from Ron Rhodes is ideal for personal and church libraries and for any reader who wants to confidently share the gospel.