On This Holy Night: The Heart of Christmas – eBook
Max Lucado
---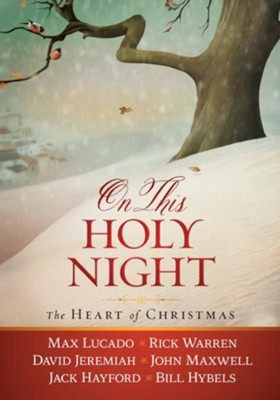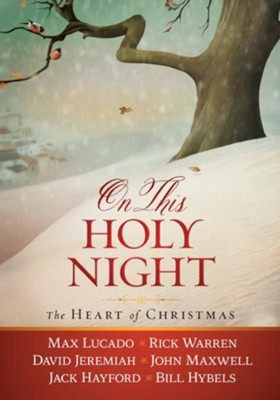 ISBN:

9781400323760, 9781400323760

Page count:

0

Published:

2013-10-15

Format:

DRM Protected ePub

Publisher:

Thomas Nelson

Language:

Author:

Max Lucado
Rekindle the true meaning of Christmas with the help of six gifted Christian communicators. 
Every year, the story of Christmas is told and retold, but sometimes the very familiarity of holiday traditions causes us to overlook the vital expressions of this meaningful season. On This Holy Night breathes new life into several aspects of the Christmas story through the voices of six beloved Christian communicators. Each author explores the meaning of Christmas in different facets of the holiday:
Max Lucado—a look into Joseph's story, a man caught between what God says and what makes senseRick Warren—the real gift of Christmas is that God sent His own Son to connect with the human raceDavid Jeremiah—why the name of Jesus is so important and perfectJohn Maxwell—how to journey like the wise men to unexpected placesJack Hayford—a look into Mary's story, a woman who embraced the seemingly impossible with God at her sideBill Hybels—rediscovering meaning in the nativity scene
Sure to connect readers back to the heart of the holiday, this beautiful four-color gift book will be treasured for years to come.