No Greater Love-A 40-Day Devotional Coloring Journal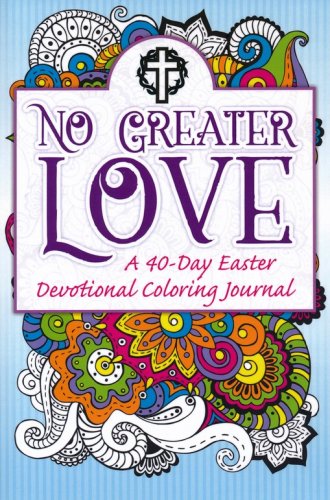 ---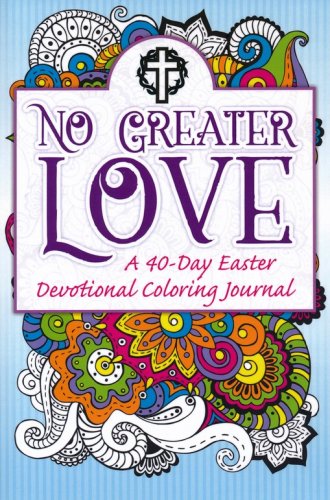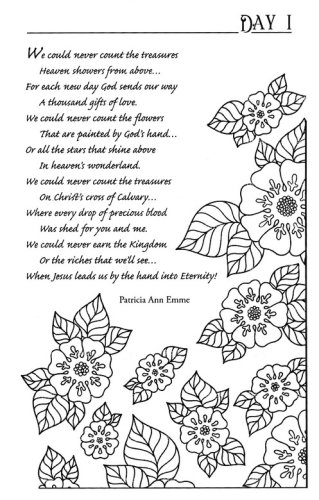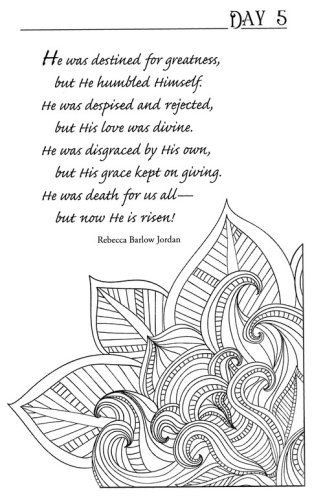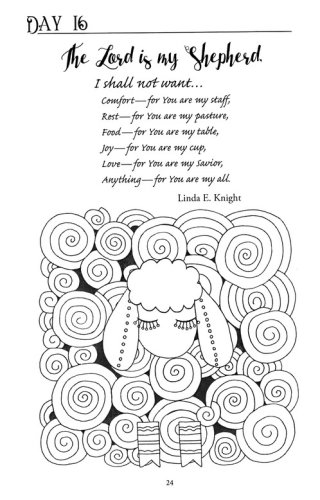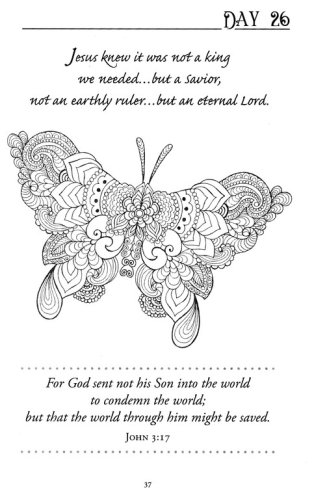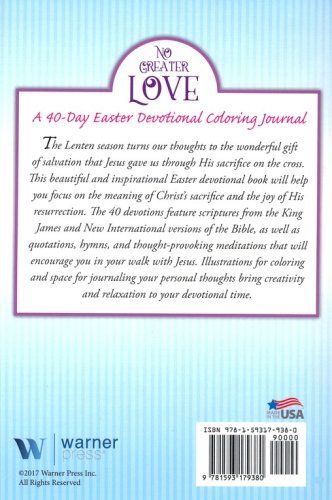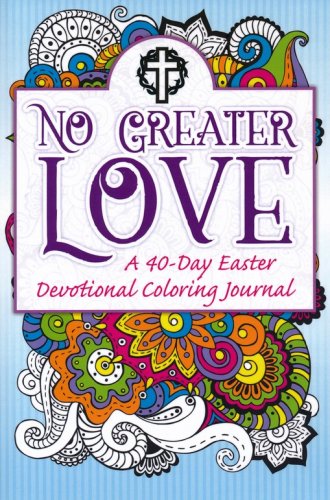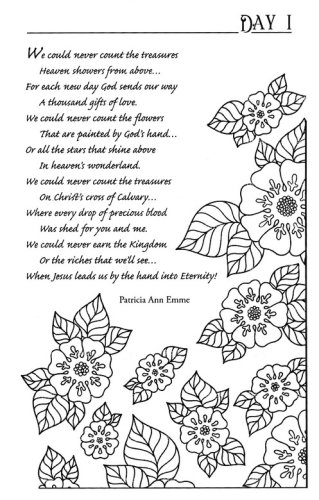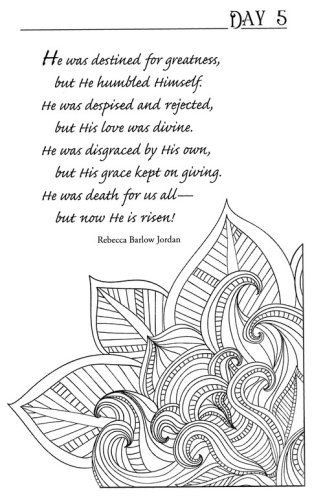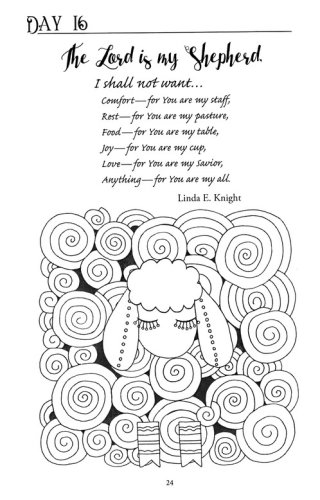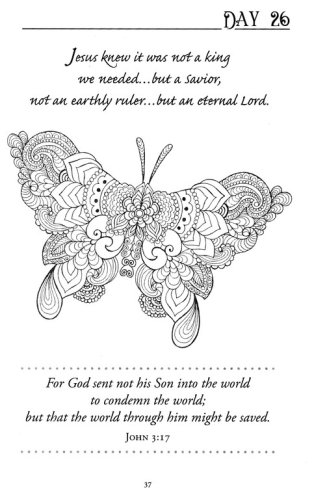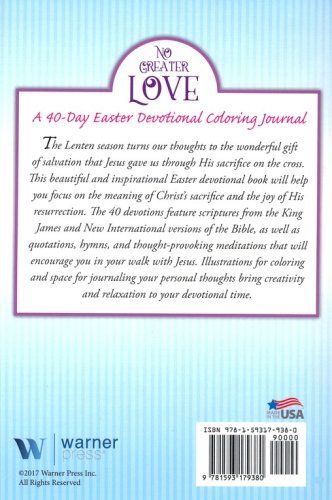 ISBN:

1593179383, 9781593179380

Page count:

64

Published:

2017

Format:

Other, N/A

Publisher:

Warner Press

Language:
The Lenten season turns our thoughts to the wonderful gift of salvation that Jesus gave us through His sacrifice on the cross. This beautiful and inspirational Easter devotional book will help you focus on the meaning of Christ's sacrifice and the joy of His resurrection.
The 40 devotions feature scriptures from the King James and New International versions of the Bible, as well as quotations, hymns, and thought-provoking meditations that will encourage you in your walk with Jesus. Illustrations for coloring and space for journaling your personal thoughts bring creativity and relaxation to your devotional time.