Night Vision: Making Sense of Supernatural Dream Encounters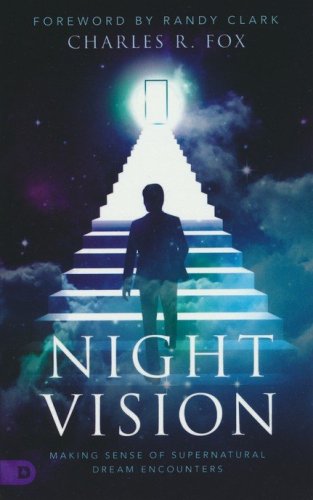 ---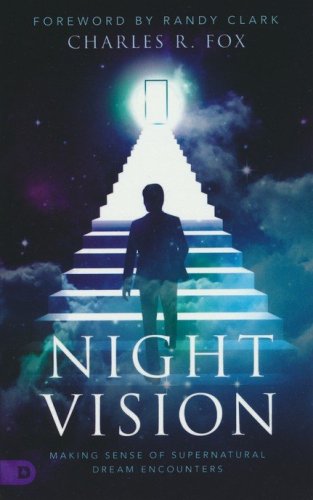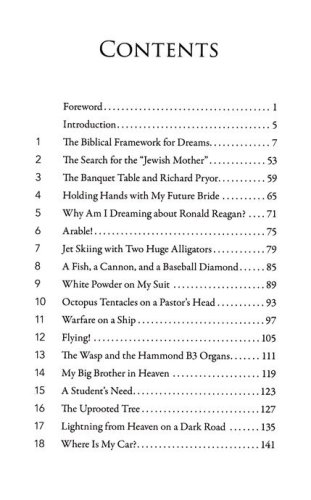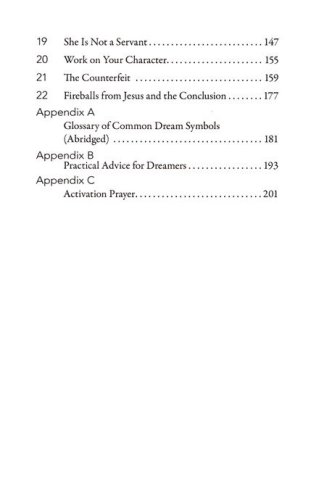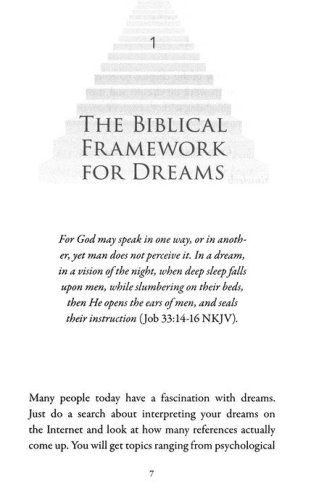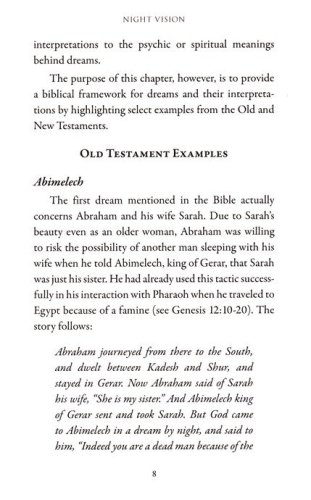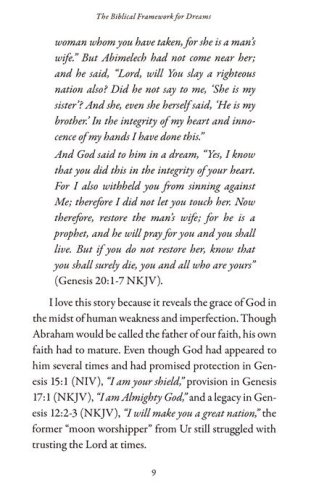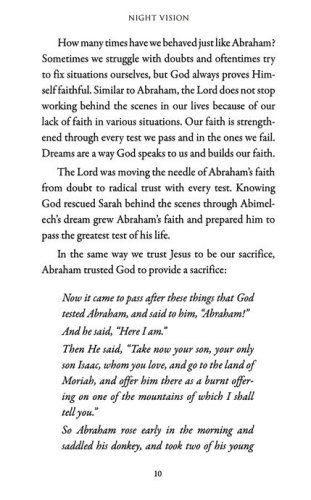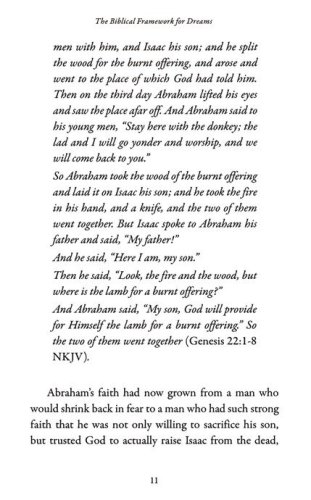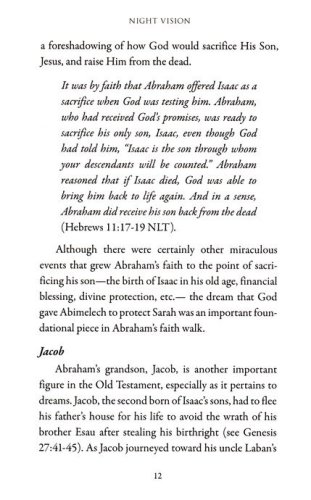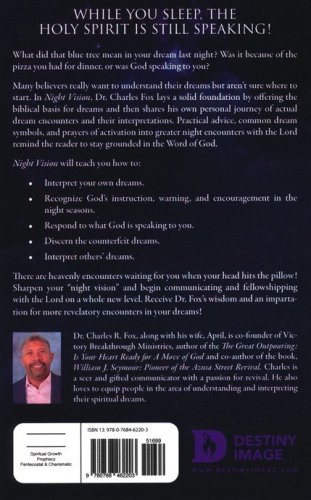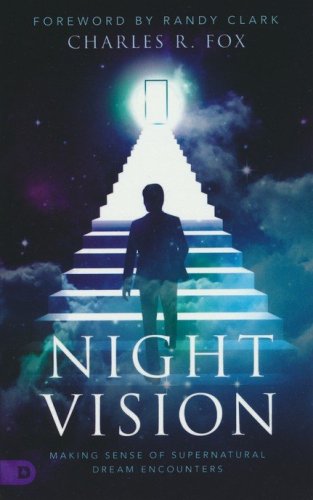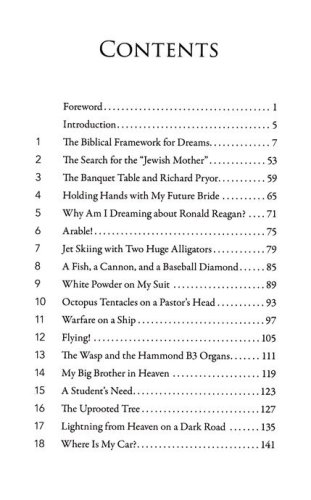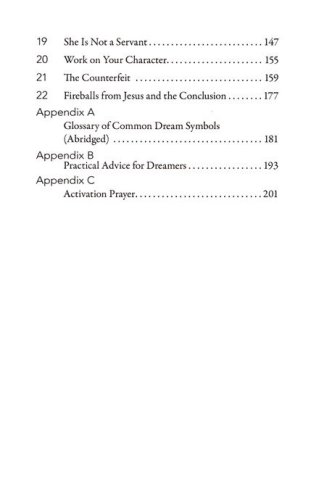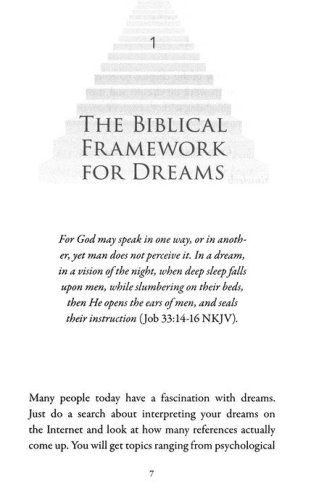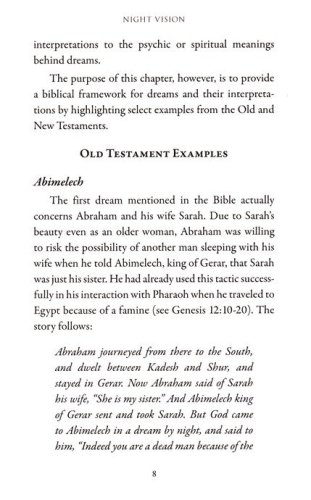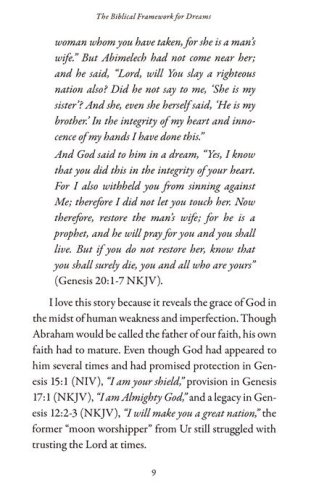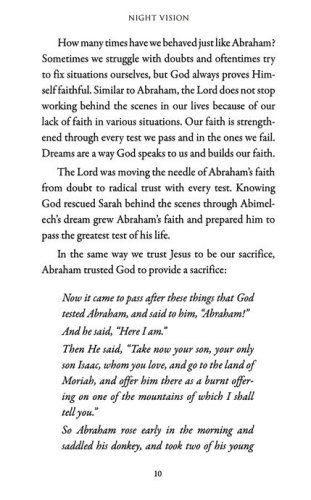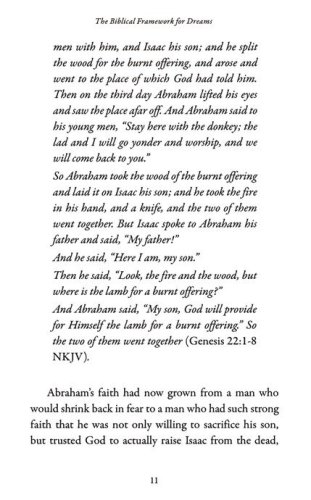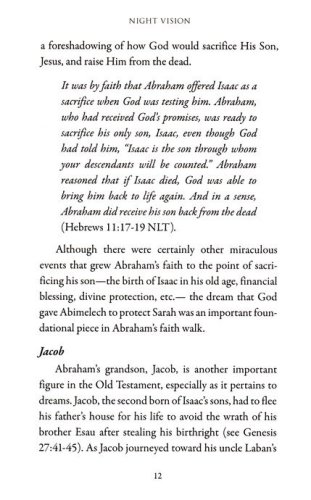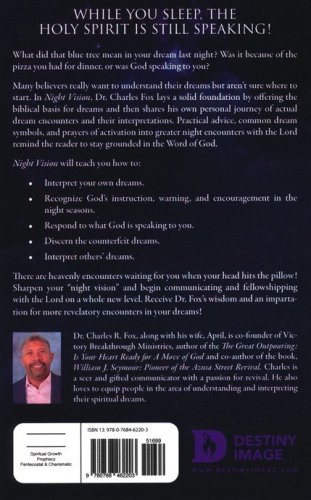 ISBN:

0768462207, 9780768462203

Page count:

192

Published:

2022-06-21

Format:

Paperback

Publisher:

Destiny Image

Language:
While you sleep, the Holy Spirit is still speaking!
What did that blue tree mean in your dream last night? Was it because of the pizza you had for dinner, or was God speaking to you?
Many believers really want to understand their dreams but aren't sure where to start. In Night Vision, Dr. Charles Fox lays a solid foundation by offering the biblical basis for dreams and then shares his own personal journey of actual dream encounters and their interpretations. Practical advice, common dream symbols, and prayers of activation into greater night-encounters with the Lord remind the reader to stay grounded in the Word of God.
Night Vision will teach you how to:Interpret your own dreamsRecognize God's instruction, warning, and encouragement in the night seasonsRespond to what God is speaking to youDiscern the counterfeit dreamsInterpret others' dreamsThere are heavenly encounters waiting for you when your head hits the pillow! Sharpen your "night vision" and begin communicating and fellowshipping with the Lord on a whole new level. Receive Dr. Fox's wisdom and an impartation for more revelatory encounters in your dreams!