Never Alone – Women's Bible Study Participant Workbook: 6 Encounters with Jesus to Heal Your Deepest Hurts – eBook
Tiffany Bluhm
---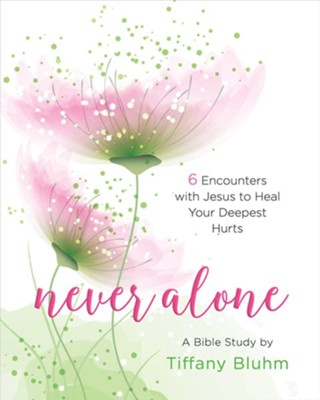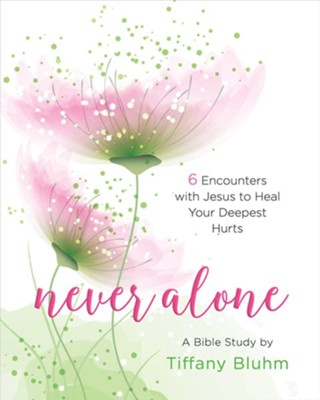 ISBN:

9781501845833, 9781501845833

Page count:

0

Published:

2018-02-06

Format:

DRM Protected ePub

Publisher:

Abingdon Press

Language:

Author:

Tiffany Bluhm
From the time we're little girls, we long to be loved and accepted—from the playground to the lunchroom to the places where we live and work as grown women. We do our best to prove we're lovable and to avoid being left all alone. But the truth is that it's impossible to walk through life without experiencing the pain and loneliness of betrayal, shame, guilt, loss, judgment, or rejection. These wounds can shape our views of ourselves, others, and God and even make us question if we are worthy of love and acceptance. Whether old or new, our heartache can convince us there's no one who understands or cares. Yet Jesus tells us a different story, promising us that we are never alone.
In this six-week study, Tiffany Bluhm reveals the depth and healing power of Jesus' unconditional love for us through a refreshing look at encounters He had with six shame-filled, hurting women in the Gospels: the woman caught in adultery, the hemorrhaging woman, the woman at the well, the woman who anointed Him, Mary Magdalene, and Mary, the mother of Jesus.
Each life-changing encounter reveals a compassionate Redeemer who offers hope, second chances, and grace-giving love—helping us to recognize and embrace our own incredible value as well as our indispensable role in the Kingdom. With powerful teaching and authentic sharing from her own life and the lives of others, Tiffany invites us to find healing for our deepest hurts as we experience the unfailing companionship of Jesus—the Rescuer and Redeemer of broken lives and wounded hearts.  
The participant workbook includes 5 lessons for each week with space for recording reflections and answers.
Other components for the Bible study, available separately, include a Leader Guide, DVD with six 20-25 minute sessions, and boxed Leader Kit (an all-inclusive box containing one copy of each of the Bible study's components).