Mom's Devotional Bible / Special edition – eBook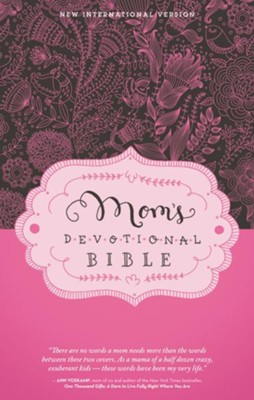 ---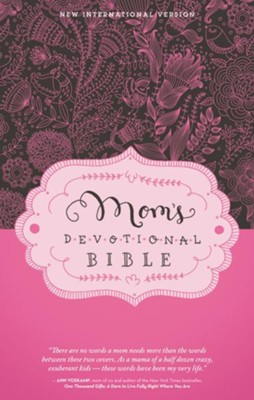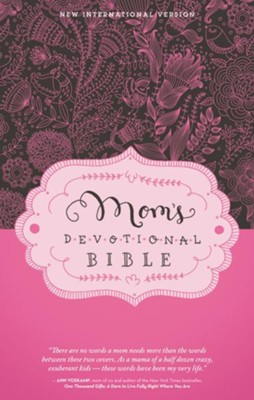 ISBN:

9780310442080, 9780310442080

Page count:

0

Published:

2013-03-19

Format:

DRM Protected ePub

Publisher:

Zondervan

Language:
Whether you have 5 minutes to read or 15, the devotions in this Bible will touch your heart
Mom, you don't have to go it alone! The NIV Mom's Devotional Bible helps you to be the very best mom you can be by relating the Bible to your everyday life as a mother—whether you're a new or experienced mom! A trusted source of wisdom to help you as you learn how to be the type of mom God wants you to be, this Bible provides a year of weekday and weekend devotions.
These weekday readings are full of good advice and encouragement from Elisa Morgan, President Emerita of Mothers of Preschoolers, International (MOPS). Her inspiring insights help you understand and delight in your vital role of raising children and remind you to keep your head high when dealing with the stress of parenthood. Some devotions are also written by well-known and inspiring authors, including Stormie Omartian, Tracey Bianchi, Shauna Niequist, Ann Voskamp, Lysa TerKeurst, Shayne Moore, Jennifer Grant, Linda Dillow, Margaret Feinberg, Karol Ladd, Anita Lustrea, Sheila Walsh, Angela Thomas, and Carolyn Custis James.
Weekend "Momday" devotions cycle through four special interest areas for moms:
Better Moms Make a Better World reveals five essential ingredients for improving yourself as a mother, which has tremendous implications for your family and your worldTrain Up a Child helps you teach your children about God and how he can be reflected in their livesA Time to Play gives some good reasons why play is important, even on the busiest days, and it offers some creative ideas for having funGet Growing encourages you, as a mom and as a woman, to expand your mind and spirit as you journey through motherhood
You'll also find resources that show you where to turn for help with the special challenges you face and that offer insight into your role as a mother by linking your real-life encounters as a mom with biblical dilemmas. Whether you have five minutes to read or 15, the devotions in this Bible will touch your heart.
Features:
Complete text of the accurate, readable, and clear New International Version (NIV)A year's worth of weekday devotions, mostly written by Elisa Morgan, President Emerita of Mothers of Preschoolers International (MOPS)5 devotions written for you by everyday, real-life moms facing the same struggles you doWeekend "Momday" devotions cycle through special interest areas for momsIndex of topics important to mothersResource list offers timely, practical help for momsPromises and Prayers for MomDouble-column format