Made for This Moment: Standing Firm with Strength, Grace, and Courage – eBook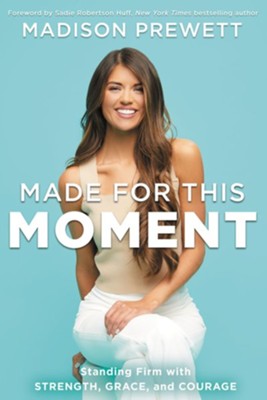 ---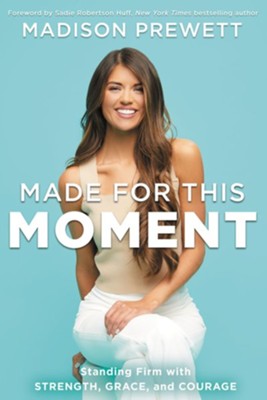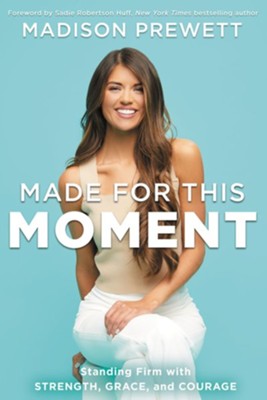 ISBN:

9780310363200, 9780310363200

Page count:

0

Published:

2021-10-19

Format:

DRM Protected ePub

Publisher:

Zondervan

Language:
How do you stand firm in your convictions in a world that's trying to pull you down? Madison Prewett helps you keep your standards high and your roots deep in this strikingly personal look at why you were made for this moment.
When Madison Prewett competed on season 24 of The Bachelor, she was able to maintain her convictions not just because she was strong in the moment of pressure but because she was strong in the moments of preparation. In Made for This Moment, Madison examines how the biblical story of Esther will prepare you to:
Discover how to predecide who you want to be before you step into your Big MomentsClaim your confidence so you can get out of the comparison gameLearn strategies for dealing with your past so it won't hinder your presentBreak free from the labels others put on youLearn how to respond to offense with grit and graceDiscover how to be yourself whether anyone is looking or not
Made for This Moment will appeal to fans of Sadie Robertson, Jordan Lee Dooley, and Annie F. Downs, as well as to Madison's faithful following from her remarkable Bachelor season. Readers who are eager to make wise choices in dating, career, and family will love Madison's authentic voice and real-life challenges, making this a great gift for graduations, birthdays, or life transitions.
Made for This Moment will help you navigate the complex realities of living in an age of social media and confusing standards. God's timing is not a mistake–you were made for such a time as this.