Letters from Bethlehem: Five Dramatic Monologues for Advent
Wayne L. Tilden
---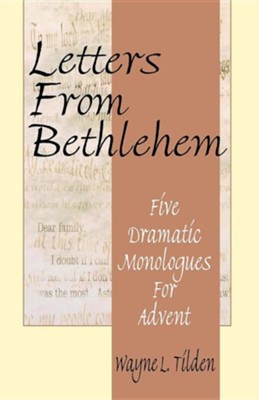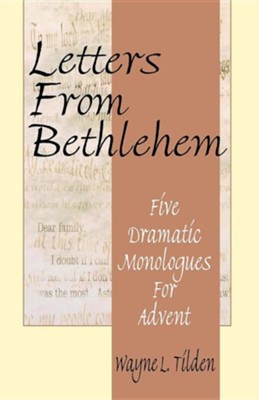 ISBN:

0788010271, 9780788010279

Page count:

0

Published:

1997-06-01

Format:

Paperback

Publisher:

CSS Publishing

Language:

Author:

Wayne L. Tilden
Here is a different way of bringing life to the Advent season. Five monologues, in the form of short letters, take you into the thoughts and reflections of the traditional Advent figures as they share their experiences with those close to them.
The letters are from:
— An angel to a friend
— A shepherd to his family
— A wise man to his court
— Mary to her mother
— Jesus to the children
These vignettes may be memorized or read aloud — giving the feeling of sharing the letter as it is actually being written. Each letter is followed by a hymn suggestion, and a page of notes concerning possible costumes is also included.
These illuminating and insightful pieces will be enriching for worship, family use, or for private devotions, reminding us of what God in Jesus did for each one of us.