Lean On Me: Finding Intentional, Vulnerable, and Consistent Community – eBook
Anne Marie Miller
---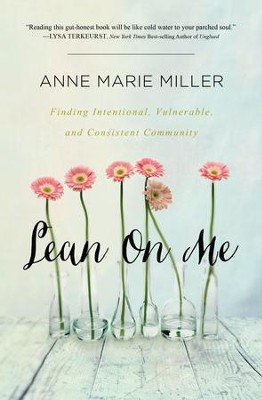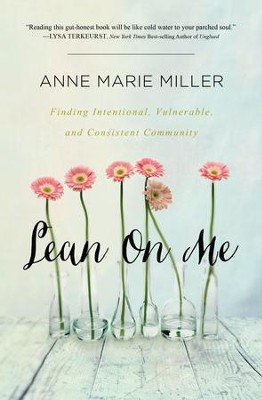 ISBN:

9780718022372, 9780718022372

Page count:

0

Published:

2014-10-14

Format:

DRM Protected ePub

Publisher:

Thomas Nelson

Language:

Author:

Anne Marie Miller
"Reading this gut-honest book will be like cold water to your parched soul." —Lysa TerKeurst, New York Times best-selling author of The Best Yes
"Anne's story is a disturbingly searching, deeply convicting, and delightfully arousing call to community, the kind that only Jesus makes possible. Read it and you'll want to relate as perhaps you've never related before, with both vulnerability and commitment. Leave safe relating behind, and connect with healing power." —Dr. Larry Crabb, best-selling author of Connecting
Life has a way of throwing unexpected obstacles in our path, tripping us up, and bringing us to our knees. When these crises hit, who do you call? Who do you lean on? Anne Marie Miller found herself in one of those valleys on the floor of a hotel bathroom while on a business trip. Months of stress accumulated and took its toll. In a moment of desperation, she picked up the phone and called a friend for guidance. That simple phone call was the first step in a transforming journey of evaluating what community truly meant and looked like in her life.
We live in a world and a generation where the word "community" is often discussed. But how genuine and authentic are your relationships really? Anne Marie noticed an important tension all of us must recognize in order to have life-giving friendships: "We desperately want to belong yet at the same time, we yearn for independence."
In Lean On Me, Anne Marie Miller takes us along as she sets out to dig below the superficial and explore what choices are necessary to find intentional, vulnerable, and consistent community. Jesus was passionate about truth-speaking relationships. And with Anne Marie's narrative and practical insights interwoven together, you will feel more equipped in your quest for these types of relationships as you seek people to lean on and as you pour love into those around you.