La Historia de Nuestra Señora de Guadalupe (The Story of Our Lady of Guadalupe)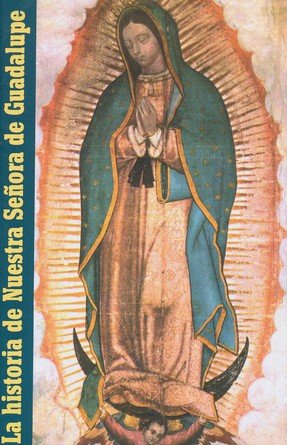 ---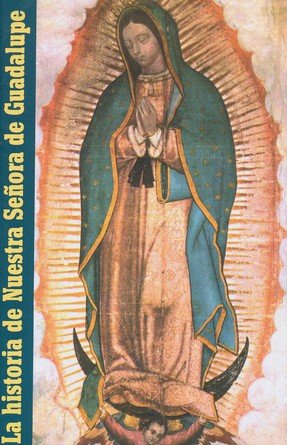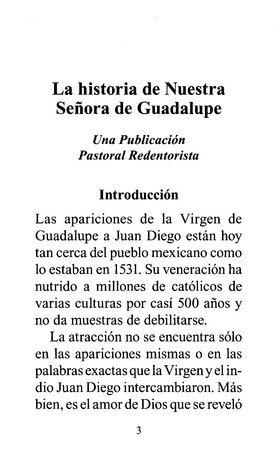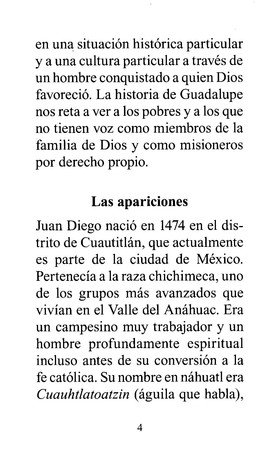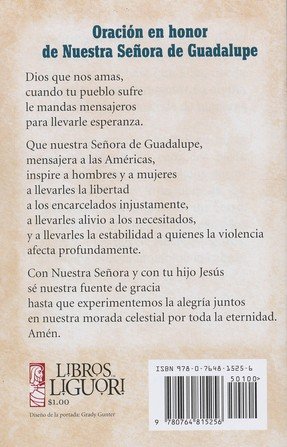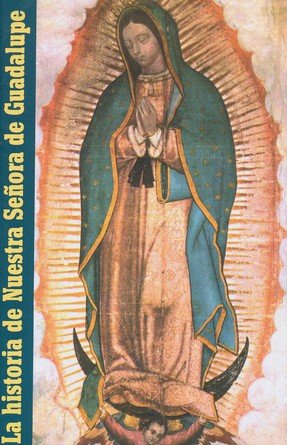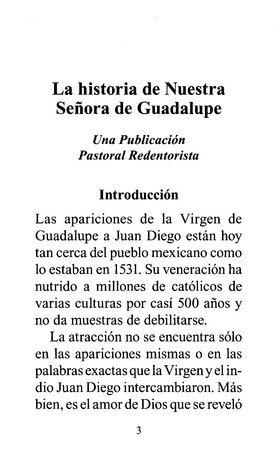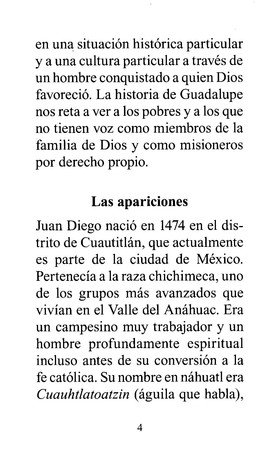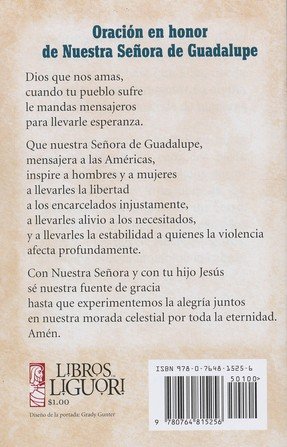 ISBN:

0764815253, 9780764815256

Page count:

24

Published:

Format:

Paperback

Publisher:

Liguori Publications

Language:
La veneración a la Virgen de Guadalupe ha alimentado la fe de millones de católicos de muchas culturas por casi quinientos años. La Virgen de Guadalupe y Juan Diego nos recuerdan que toda la gente de Las Américas -especialmente los pobres y marginados- son llamados y escogidos por Dios. Este librito narra la historia de las apariciones de La Virgen de Guadalupe a San Juan Diego.
Veneration of Our Lady of Guadalupe has nourished millions of Catholics of various cultures for nearly 500 years. The Virgin of Guadalupe and Saint Juan Diego are reminders that all people of the Americas–especially the marginalized and poor–are called and chosen by God. This pamphlet recounts the dramatic story of Juan Diego's encounter with the Virgin.