KJV Giant-Print Full-size Bible–soft leather-look, black with zipper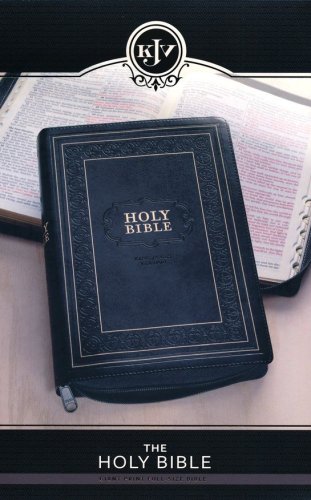 ---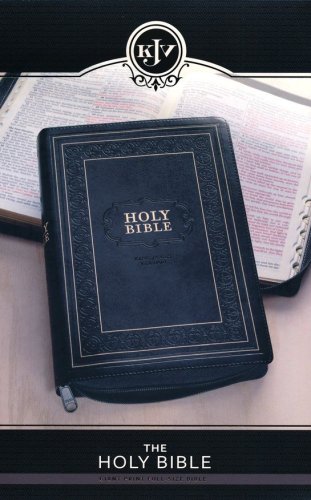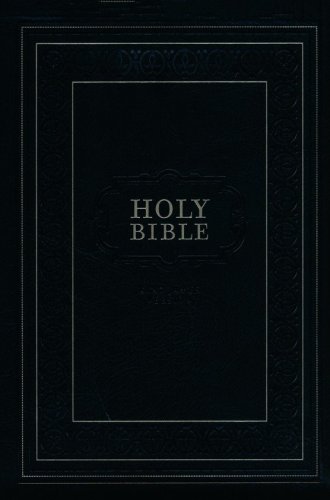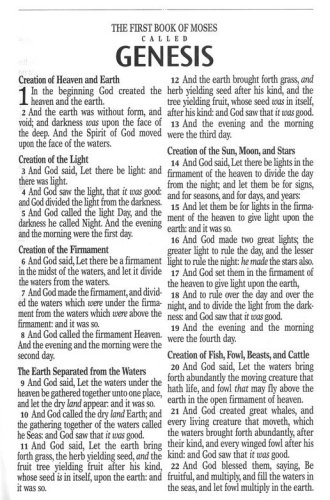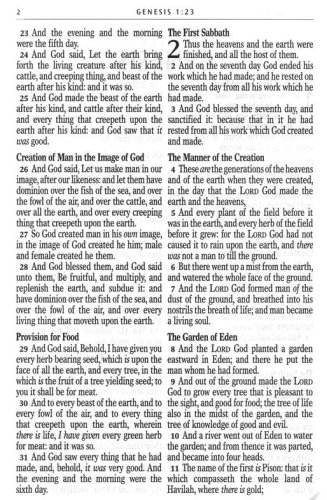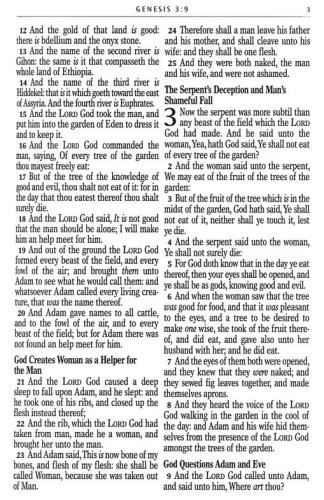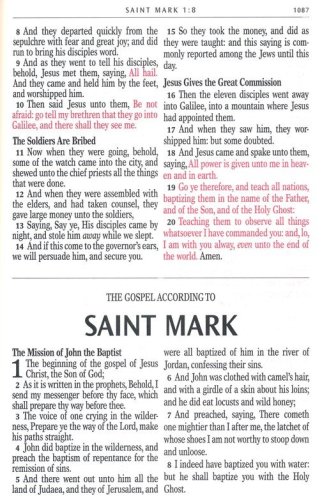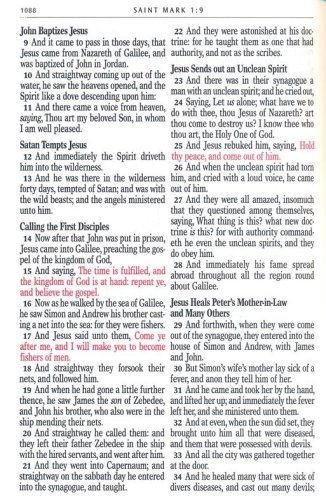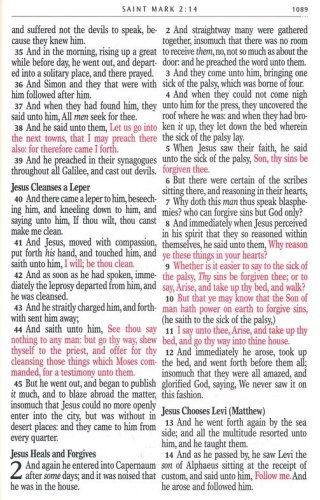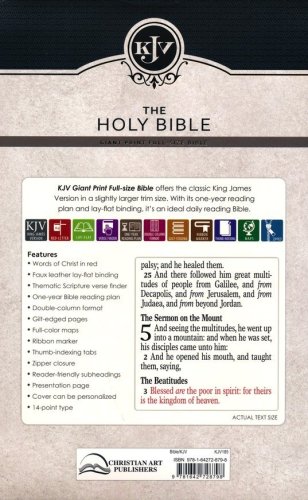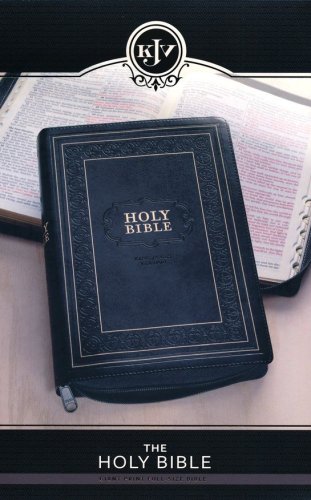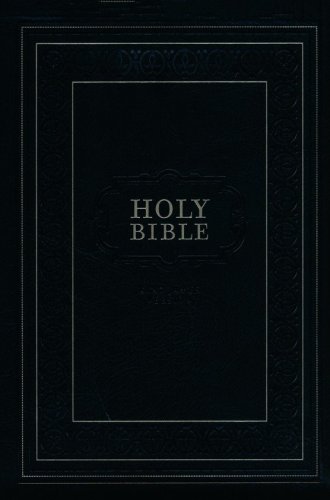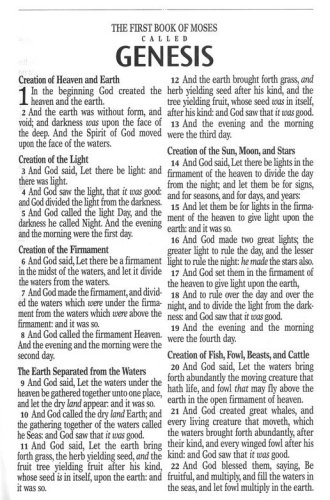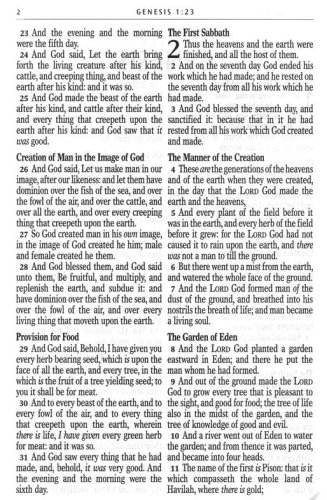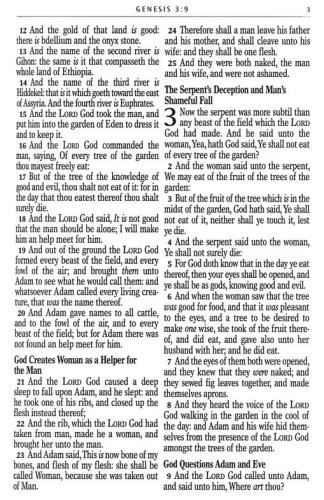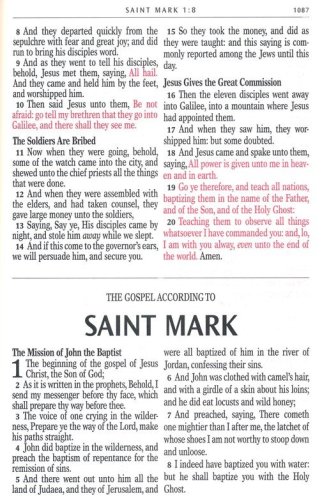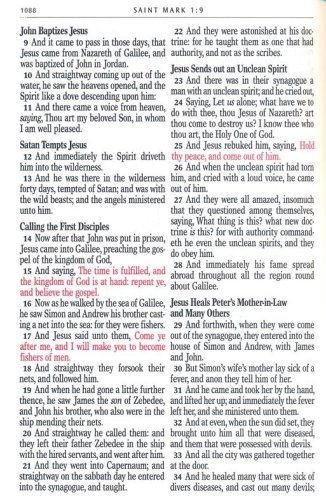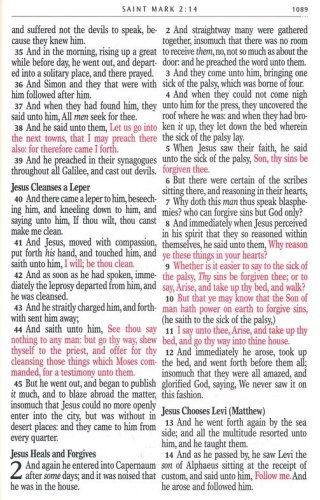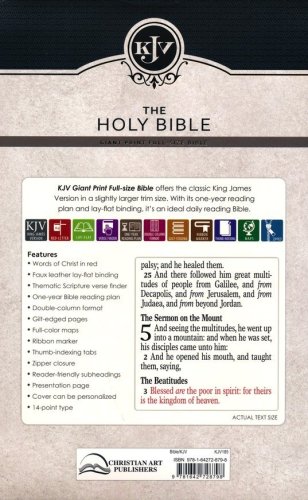 ISBN:

1642728799, 9781642728798

Page count:

1385

Published:

2021-09-14

Format:

Imitation Leather

Publisher:

Christian Art Gifts

Language:
The timeless design of the KJV Giant Print Full Size Bible ensures that it will be a well-received gift for anyone special in your life.
The smooth black faux leather of this Bible is matte black. A triple gold foiled frame, accented with a heat-debossed medallion design, runs around the edges of this Bible. The gold foiled title is centered in the design within its own heat-debossed frame. The heat-debossed medallion motif, as well as the gold foiled title, are repeated on the spine.
This Bible includes all the essentials, from the presentation page at the front, thumb indexing, and zippered closure to the reading plan and verse finder at the back. An attached satin ribbon ensures you will never lose your place, and you will find it easy to reflect on the words of Christ because of their red inking. Gilt-edged pages finish the exquisite design. The KJV text is presented in a giant 14-point type, making reading easy and lessens the strain on the eyes.
Bless a newly ordained pastor with this Bible, which is easy to read from a distance. It will serve him well as he preaches the gospel from the pulpit each Sunday. He will love to keep the KJV Giant Print Full Size Bible at hand or on the pulpit.
Features:
Heat-debossed medallion motif and triple gold foiled frame designBlack faux leather coverFlexcoverGold foiled titleClassic King James Version1385 gilt-edged pagesLay-flat spineSatin ribbon markerDouble-column formatThumb indexWords of Christ in red inkThematic Scripture verse finderOne-year Bible reading planPresentation pageGiant print 14-point type