---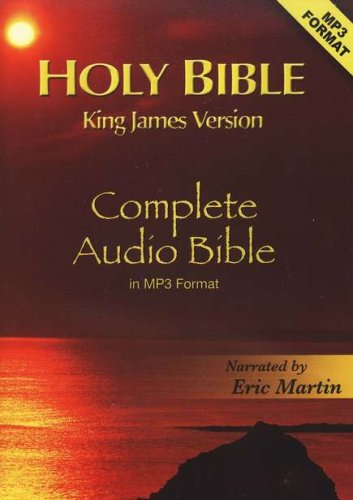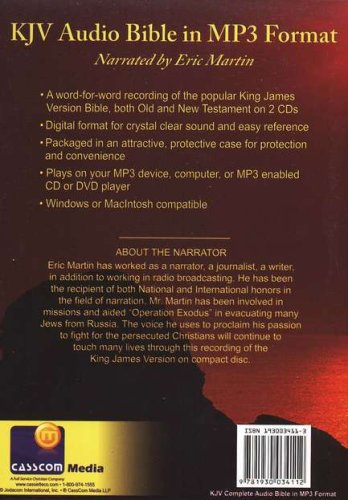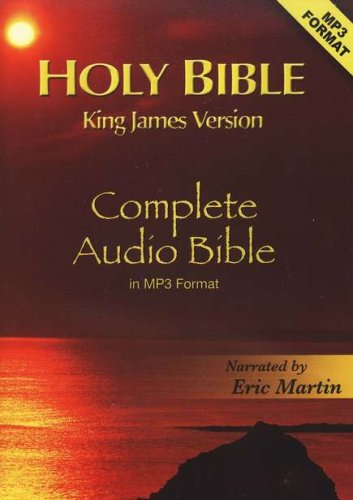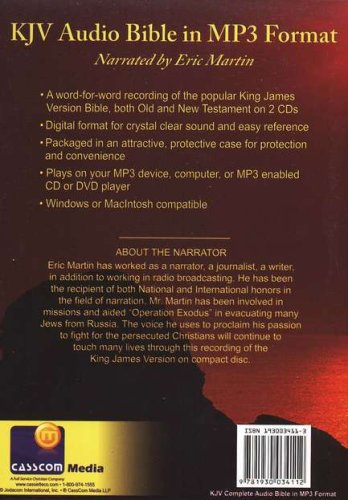 ISBN:

1930034113, 9781930034112

Page count:

0

Published:

Format:

MP3

Publisher:

Casscom Media

Language:

Author:

Eric Martin
A word-for-word recording of the popular King James Complete Bible on 2 MP3 CD's, narrated by Eric Martin!
Digitally formatted for crystal clear sound and easy reference!Attractively packaged with focus on protection and convenience!Plays on MP3 devices (when transferred), computers, or MP3 enabled CD and DVD players!Compatible with Windows and Macintosh Operating Systems!
About The Narrator:
Eric Martin has worked as a narrator, journalist, writer and a radio broadcaster. He has been the recipient of both National and International honors in the field of narration. Mr. Martin has been involved in missions and aided "Operation Exodus" in evacuating many Jews from Russia. The voice he uses to proclaim his passion to fight for the persecuted Christians will continue to touch many lives through this recoding of the King James Bible!