Kingdom Men Rising – Teen Guys Bible Study Book
Tony Evans
---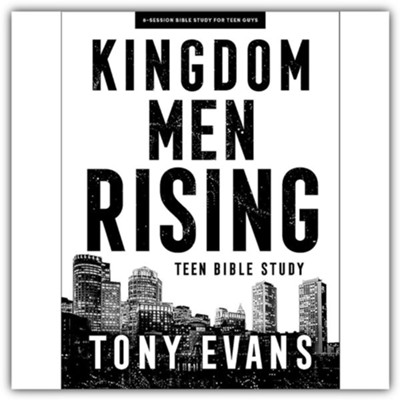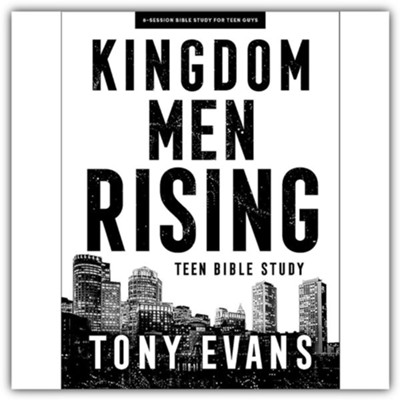 ISBN:

1087757797, 9781087757797

Page count:

160

Published:

2022-04-15

Format:

Paperback

Publisher:

Lifeway

Language:

Author:

Tony Evans
Kingdom Men Rising Bible Study Book includes printed content for eight sessions, personal study between group sessions, applicable Scripture, "How to Use This Study," a leader guide, and tips for leading a group.
Our culture is seeing confusion about what it means to be a man. Even notions of masculinity have, in many corners, become toxic. Kingdom Men Rising has been created to speak truth into a poorly defined and disoriented culture about the purpose and future of masculinity from a biblical perspective. In this Bible study, young men will wrestle honestly with the unique questions and circumstances they face today. It invites them deep into their own stories to reveal the true expression of masculinity—God's intent.
This study is designed to exhort young men to exercise the God-given place in the home, community, and culture they were created for through an examination of landmark texts from the Bible and historical biblical figures. This experience will bring greater clarity to a Kingdom understanding, vision, and perspective in crucial areas such as identity and responsibilities. Along the way, Evans shares practical steps on how to become a man who leads his world well.
Features: Interactive teaching videos featuring author Tony Evans; approximately 12-15 minutes for each session (available for purchase or rent)Leader Guide in the back of the Bible study book to guide questions and discussion with small groupsBiblically rooted and gospel-centered8 small-group sessionsPersonal-study opportunities for ongoing spiritual growthD-Group Guides for deeper discussion and accountabilityTips for leading a small group Benefits: Be challenged to see manhood from God's perspective.Become the man that Jesus is calling you to be.Take up the Kingdom authority given to you in Jesus Christ and leverage it to point others to biblical manhood.Understand great men of the Bible and imitate their faith.Develop a biblical understanding of masculinity.Find practical encouragement for becoming a godly man.Gain a healthy understanding of God-honoring sexuality.Overcome addiction and other emotional setbacks.Leave passivity behind and become an active influence for the Lord in your home, school, and community.