---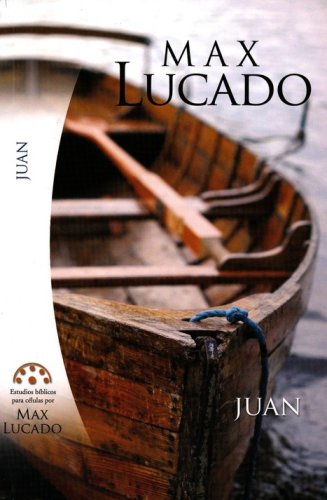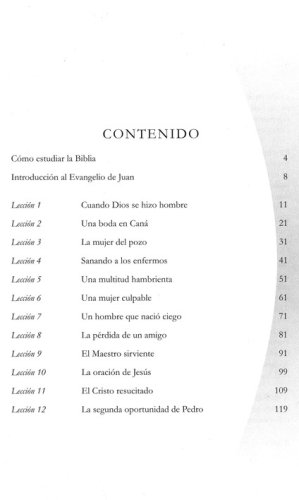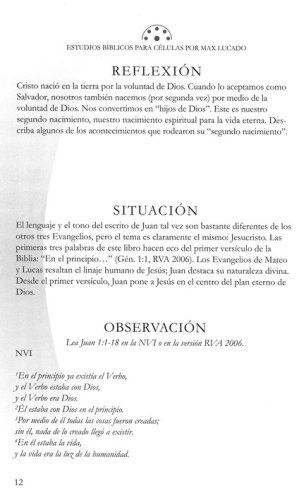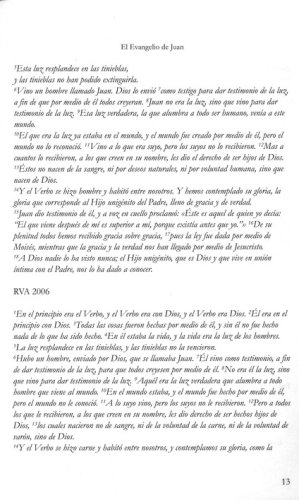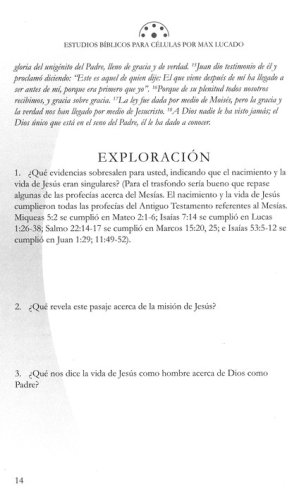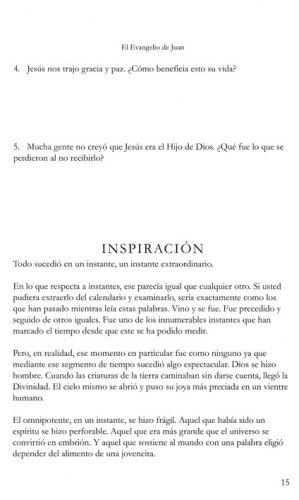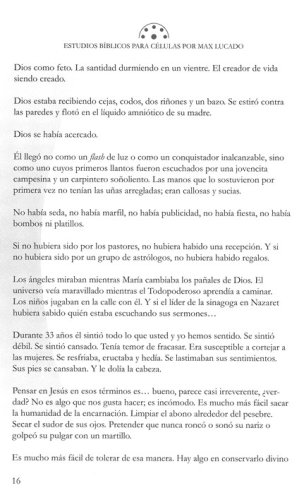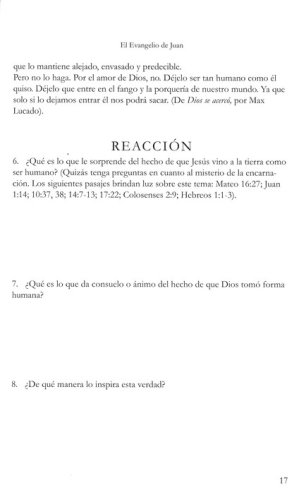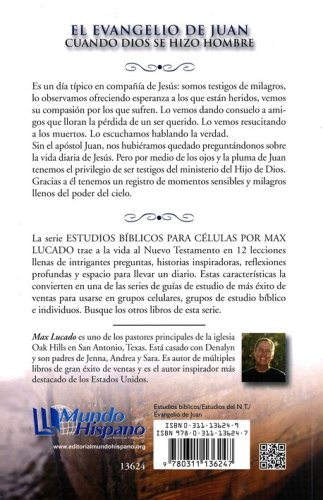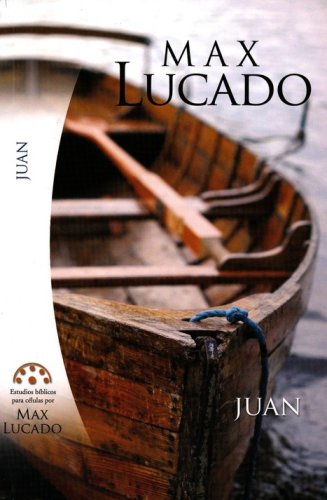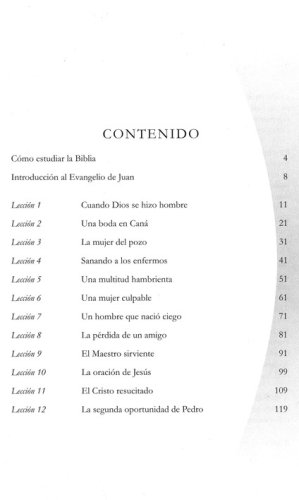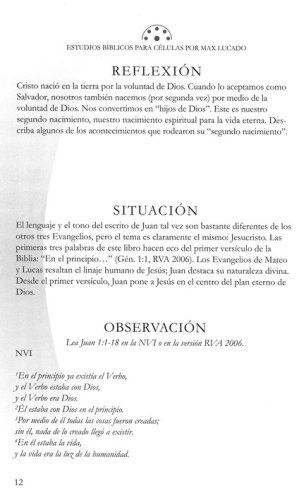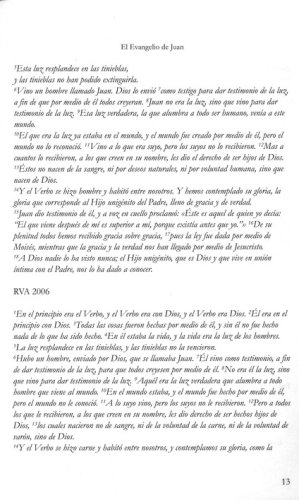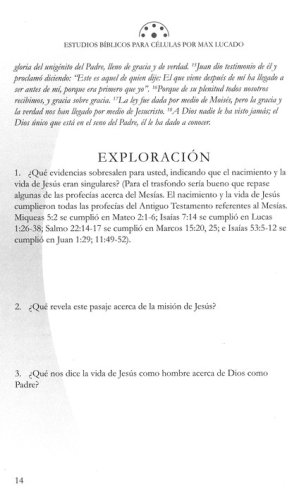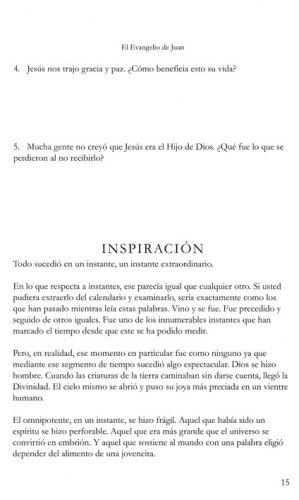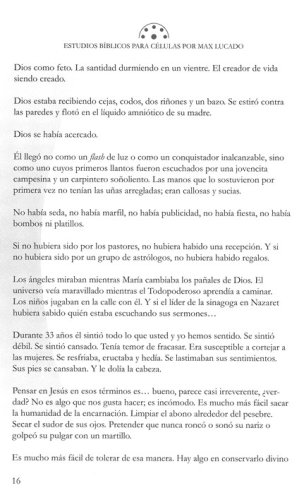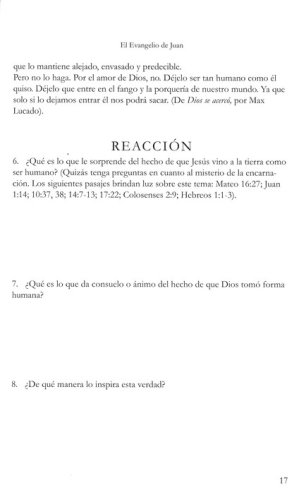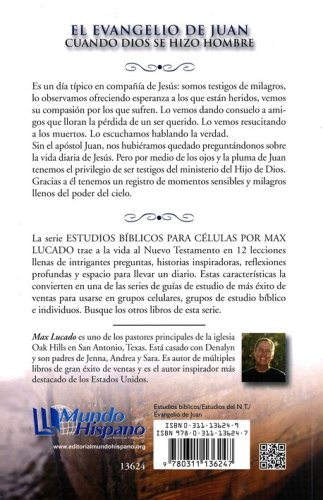 Es un día típico en compañía de Jesús: somos testigos de milagros, lo observamos ofreciendo esperanza a los que están heridos, vemos su compasión por los que sufren. Lo vemos dando consuelo a amigos que lloran la pérdida de un ser querido. Lo vemos resucitando a los muertos. Lo escuchamos hablando la verdad. Sin el apóstol Juan, nos hubiéramos quedado preguntándonos sobre la vida diaria de Jesús. Pero por medio de los ojos y la pluma de Juan tenemos el privilegio de ser testigos del ministerio del Hijo de Dios. Gracias a él tenemos un registro de momentos sensibles y milagros llenos del poder del cielo.
Los estudios bíblicos de Max Lucado son libros interactivos para estudio bíblico práctico y sencillo en grupos pequeños o células. Cada libro contiene: 128 páginas, doce lecciones, el texto bíblico impreso, preguntas para reflexión, preguntas para intercambio de ideas, espacios para contestar preguntas, ideas para mejorar el estudio bíblico personal y en grupo.
It is a typical day in the company of Jesus, witnessing miracles, watching him offer hope to the hurted, seeing his compassion for sufferers. We witness him as he comforts grieving friends. We see raising the dead. We hear speak the truth. Without the apostle John we would have been left to wonder about the hands-on Jesus. But through John's eyes and pen we are privileged to witness the ministry of the Savior. John's give to us is a record of tender moments and heaven-powered miracles.
Max Lucado's Biblical studies are interactive books for practical and simple Bible study in small groups or cells. Each book contains: 128 pages, twelve lessons, Bible printed text, questions for reflection, questions for exchange of ideas, spaces to answer questions, ideas to improve personal and group Bible study.