Is Christ Divided?: A Biblical View of the Local Church-Para Church Anomaly
Dr. Felecia Rodgers
---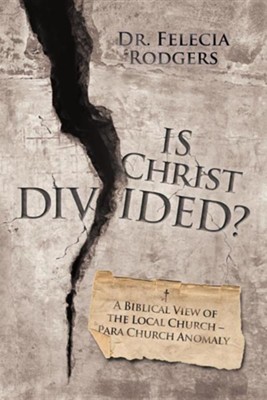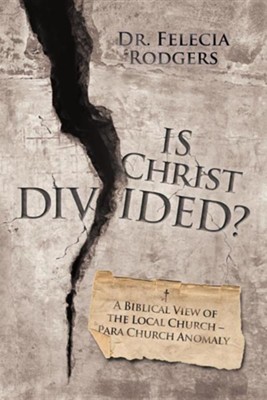 The church of the Bible is presented as a pattern of human life in marked contrast both to the values of secular society and to the restrictive outlook that characterizes many religious groups. The church is to be the manifestation of the biblical instruction to love God and neighbor.
"Is Christ Divided?" takes a penetrating look at the identity of the local church. Is it comprised of believers with a passion to worship the God of Truth and live by His purpose, following His Holy Spirit that lives inside? Or is the church a group of individuals segregated by culture, class, economics and education, following the traditions of men?
"Is Christ Divided?" urges the original and philosophical concept of the church advocated by the Word of God. Each chapter reveals biblical support for cooperation amongst the brethren; the local church and the para church. Containing critical research of Scripture and analysis of church history, this book will provide proof that both populations have existed since the beginning without distinction. The intent is to bridge the gap between denominations, associations, local churches, para church organizations, missions and ministries.