I Love You to the Stars: When Grandma Forgets, Love Remembers
Crystal Bowman
---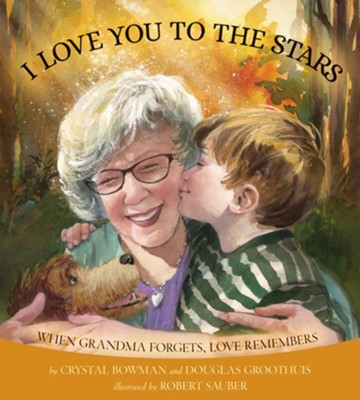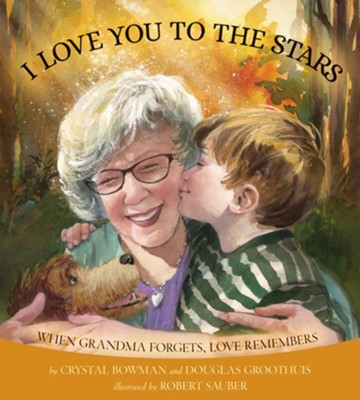 Helping children find their way through the confusing world of a loved one developing dementia
Grandma has come to live with Noah's family, and he couldn't be happier. They put together puzzles, read books, and play with Sunny, Grandma's dog. And she never misses a chance to tell Noah that she loves him "to the stars."
But lately Grandma hasn't been the same. She does funny things like lose her shoes in the bathtub, and not so funny things like getting lost and forgetting how to read. Mom explains that Grandma's brain has gotten sick, and it makes her forget things. That means it's their job to remember for her–and to make sure she always knows that she is loved as much as she loves them.
With thoughtful, child-friendly language and warm, painterly illustrations, I Love You to the Stars is a beautiful book that helps children understand the often-scary reality of a grandparent or older friend experiencing dementia. It can be read with an adult, along with the discussion questions included at the end of the book, or pulled from the shelf by little hands whenever they need a reminder that love is always there.