Horizons Spelling & Vocabulary 1, Dictionary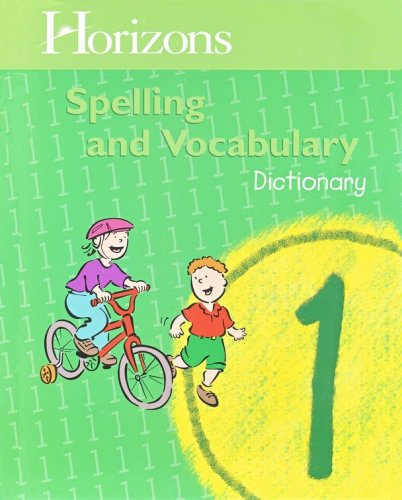 ---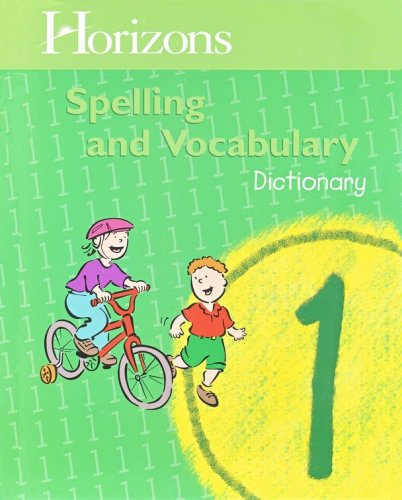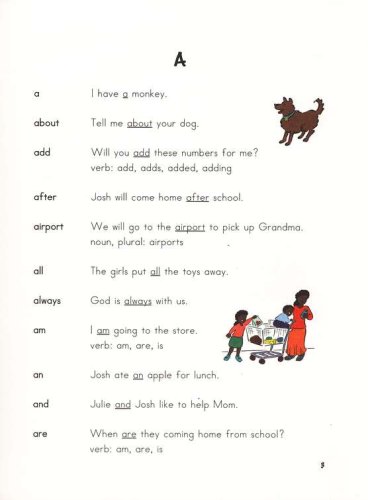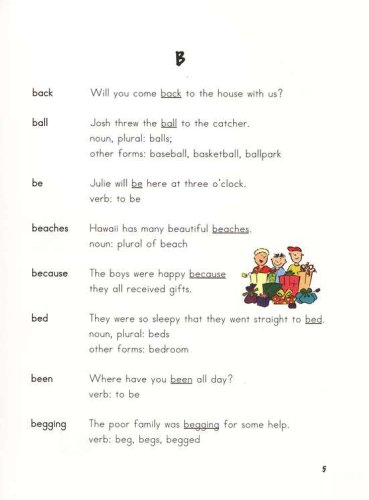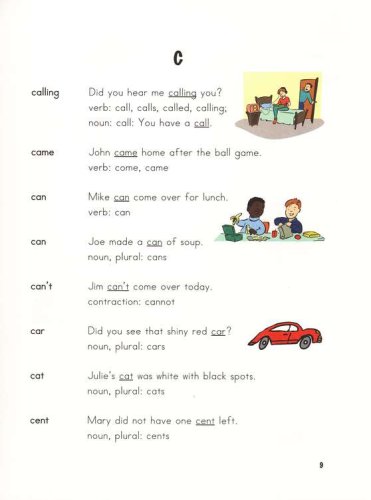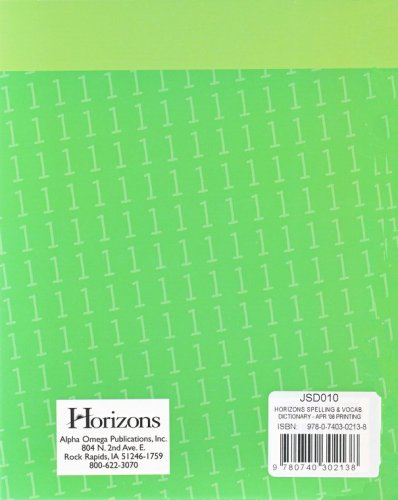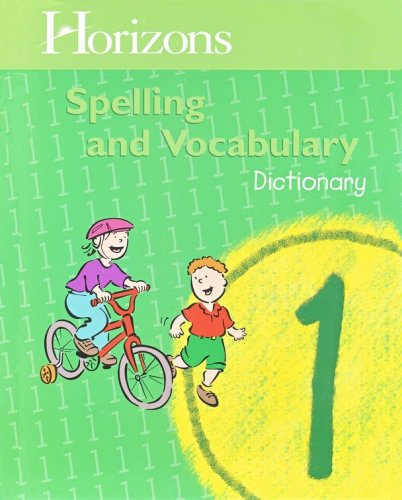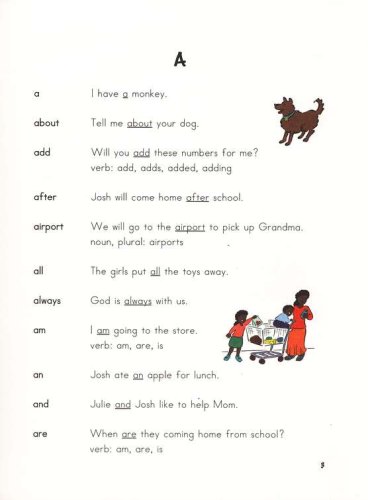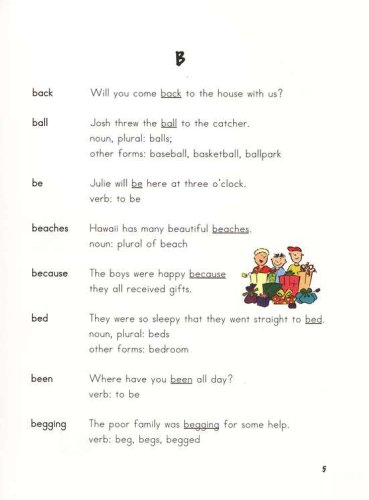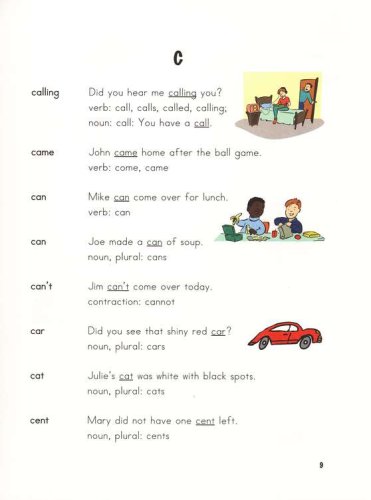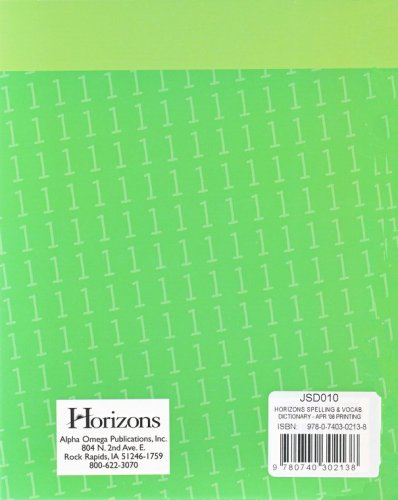 ISBN:

0740302132, 9780740302138

Page count:

0

Published:

2000

Format:

Paperback

Publisher:

Alpha Omega Publications

Language:
The Spelling Dictionary is an integral part of the Horizons Spelling Program and acomplishes several purposes: 1. Students will become acquainted with the format and function of a simple dictionary. 2. Students will be able to see and read their spelling words in the context of a sentence. 3. Students will have an opportunity to practice their alphabetizing and reading/writing skills by using the Spelling Dictionary to perform the following tasks: Look up the spelling words at the beginning of each week's lessons. Record their weekly "Working Words" in the appropriate locations at the back of the Spelling Dictionary. Use the Spelling Dictionary as a resource for writing sentences and stories. Simple parts of speech (verbs, nouns, and proper nouns) are identified, and plural and comparative forms of words are also known.