Honouring the People of God: Collected Shorter Writings of J.I. Packer on Christian Leaders and Theologians
Jim Lyster
---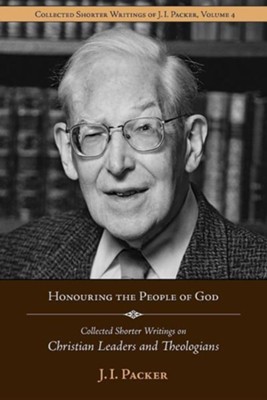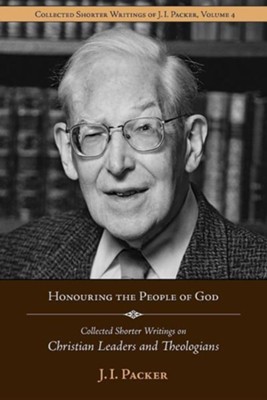 The Collected Shorter Writings of J.I. Packer contain the majority of shorter pieces published by J.I. Packer over the past thirty years. The articles included in this four-volume set range from short devotional pieces published in church-sponsored journals, to opinion articles for popular journals like "Christianity Today," to major articles for scholarly journals.
Luther, Calvin, Cranfield, Whitefield, Simeon, Martyn Lloyd-Jones and Francis Schaeffer are all theologians who Packer has admired. Packer explores the lives and work of these influential Christians and the issues that motivated and inspired them into action, including the authority of Scripture, justification, the glory of God and the hope of heaven. This book concludes with Packer outlining current trends in church history, the state of British theology in the twentieth-century and the theological challenges now facing evangelicalism.
J. I. Packer is Board of Governors' Professor of Theology at Regent College, Vancouver. He is widely regarded as one of the most influential thinkers and apologists for Christianity in the twentieth century. He is author of numerous books, including "Knowing God," "Rediscovering Holiness" and "Concise Theology: A Guide to Historic Beliefs."